Human Resource Management As Strategic Partner In Business Operations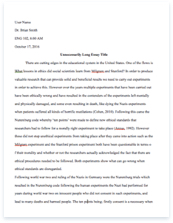 The whole doc is available only for registered users
A limited time offer! Get a custom sample essay written according to your requirements urgent 3h delivery guaranteed
Order Now
Just as the culture and organization structure of a firm must be suitable for the implementation of its business strategies, they must also be properly fit between the nature of their strategies and the individuals with the responsibility for their implementation.  For instance, a manager who has been highly successful in managing a flourishing organization may not be the right person to manage it as time goes by.  As such, the members of the human resources department must critically identify and hire the "right" person for a certain position.  (Kouzes and Posner, 2002)  The members of the human resources department must be able to determine the characteristics of a suitable and desirable individual who would be fit for a specific position.
There is no doubt technological advances would not find a hard time to find a home in business organizations.  What once was a mundane task is now reduced to a single press of a key or a click of the mouse.  Computers are used both in the micro level, say for an employee to encode transactions in the database, and the macro level when robots assemble cars in a seamless, precise operation.  However, computers are machines, and processes, no matter how effectively and efficiently designed, would be reduced to mere theoretical methods.  A quality-minded workforce should man these machines and execute the established procedures with the awareness that other units within the organization depends on them, eventually contributing to the over-all drive of meeting customer satisfaction.  Nothing can best assure this but involving the employees in the pursuit of improvement.
The complexity of the business environment necessitates constant consideration of changes in an organization, both internal and external market-driven factors.  (Learned, 1969)  Consequently, the success of human resources practices necessitates the identification of the types of positions to be filled or the hire types; how to integrate day-to-day staffing functions or the staffing processes; and how to establish staffing organizations or the human resources model in order to maximize the corporate value of the human resources strategy.
Take the case of the UnitedHealth Group (UHG).  UHG is one of America's most respected healthcare organizations, which is located in Minnesota.  It serves more than 38 million Americans around the globe.  Its annual revenues sum up to $24 billion with more than 31,000 employees.
In the fall of 2001, UHG began its implementation of a human resources management solution as it entered the pace of major outsourcing and automation initiative.  UHG called its human resources management solution as "HR Direct."  This initiative included the establishment of a centralized Staffing Services group with over 60 specialists who complemented its organizational boundaries.  This newly formed group was involved in servicing more than 5,500 hiring managers in fulfilling 10,000 annual hires specifically in the ranks of technical, campus, executive, and professional.  The UnitedHealth Group (UHG) considered external drivers, which included a decisive market shortage of healthcare professionals, a wide geographic dispersal of six diversified business areas with separate existing staffing processes, and a shrinking economy.  Apart from complete reengineering of its human resources, the management of UHG has considered the reductions in time-to-fill as well as the cost per hire.  It has also perceived the desire for a self-service process, which would eliminate paper works.  (Eade, 1996)
Apart from providing competitive wages, most companies and organizations offer wide and attractive incentives and benefits packages for their employees, specifically those with regular status positions.  Incentives are usually offered for groups and individuals.  On the other hand, companies and organizations include medical benefits, life and disability insurance, employee assistance program, vacation and sick leaves, holiday pay, deferred compensation, and other leaves in their offered benefits packages.  The organizational structure of WL Gore & Associates suggests the company's commitment to its employees where it develops and maintains competent, highly motivated, and results-oriented organization.
In government facilities and agencies, incentives are given as both individual and group packages.  For individual incentives packages, government facilities and agencies include teamwork behaviors as a condition in order to get or acquire the offered incentive.  (Role of Leaders, http://www.hq.usace.army.mil/cepa/learning/leaders.htm)  This plan eliminates problems, which are associated with the narrow focus of the individual performer.  This plan has the advantage where those individuals who work hard are the only ones rewarded compared to team or group incentives where some individuals who do not work hard are often included in the rewards.  However, the disadvantage of this plan is the minimal concern of individuals for the success of others.
For group incentives in government facilities and agencies, all members of a team is either given equal rewards or given incentives based on level or position.  In this plan, the best performers in the team are often the ones suffering as they work very hard to achieve the target of the group.  These individuals often discover in the end that other group members work little than they do and so they suffer the thought that rewards are given equally.  On the other hand, if the best performers work hard and still the team have not reached its goal because of some individuals who performed less, the best performers tend to be resentful with those individuals, thus, performance and morale suffers as well.  (Polglase, 2003)   More so, this situation could also result for the best performers to reduce their efforts.  The advantage of this approach is to ease administration.  However, this plan generally destroys a team or causes less than optimal performance.
Other than a commensurate compensation and benefits package, opportunities for growth should also be present.  Interesting work is one of the factors that can best encourage or motivate an employee's performance, treating each one of his subordinates exactly the same way he wanted to be treated by them—as a professional.  (Dreyfus, H.L. and S.E. Dreyfus, 1986)  Allowing them to do what they do best, with some guidance and reminders to keep abreast with the organization's goals and objectives, is a proven method of motivation.  Moreover, if a subordinate comes to a manager with a problem, it is the manger's job to elicit his opinion for correcting the situation.  Listening to subordinates' suggestions and drawing them out, helping them to think the solution through, asking them a series of questions that encourage them and lead them to a possible solution promotes independent thinking.  This method demands recognition that a manager's solution to a problem is not the only solution and it may not even be the best solution. Giving subordinates the freedom to try new options, of course within reasonable limits, will start to develop their real potential.
Full appreciation of work done is another factor that an employee considers for competent performance.  An employee does not want to be taken for granted.  When a person senses that he is expected to do great things, he tends to be challenged by that expectation and work hard to live up to it.  The "can-do" culture of the Marion plant of Rockwell Automation is reinforced through the open access to books and literature pertinent to the elements and other stuffs of the plant.  Through the open access, both the management and employees are intellectually and emotionally involved in the plant's activities.  In addition, new hires are trained for multi-tasking of least 3 activities or jobs.
Delegation with an employee proves a strong factor for greater employee performance.  However, delegation becomes dumping when an employee is entrusted only with the work his manager does not want to do and keeps all the notable fun projects for him.  (Sorcger and Brant, 2002)  Meaningfulness of an employee also means providing adequate resources to complete his work, providing him with reasonable timing requirements, clear project specifications, and personal counsel when he needs it.
Good working condition especially is an essential factor that provides quality performance from an employee.  For example, a clinician who routinely directs his staff to begin work on countless projects, without setting up priorities or understanding the amount of work involved would tend to have many uncompleted projects.  Others are precipitous and slack leaving employees feeling disempowered and frustrated.  Employees need support in their work environment because urgency is always at random.  (Robbins, 2002)  It is always best to involve them in planning.  The people who actually do the work can provide useful proposal into how to get the job done.  Negotiating an agreement and making certain everyone agrees on who will do what and by when leads to lesser pressure and tension in the workplace and the supportiveness of employees to the management and vice versa is achieved.
Promotions and growth in the organization is also a critical factor that an employee considers in the standards of his job performance.  This is another pillar of the so-called "investment on people."  (Schellenberger and Boseman, 1982)  Arbonne International, apart from offering great products, involves a great family involving thousands of individuals who work hard to make dreams come true.  The company offers its employees a generous Success Plan, travel opportunities, rewards, and sales incentives.  In fact, Arbonne provides its employees with unique opportunities, which help them, envision their future.
REFERENCES:
Dreyfus, H.L. and S.E. Dreyfus. (1986). Mind over Machine: The Power of Human Intuitive Expertise in the Era of the Computer. New York: Free Press.
Eade, D. (1996).  Motivational Management: Developing Leadership Skills.  Retrieved: January 3, 2007.  Clinician Reviews Vol.6 Issue No. 10. pp. 115-125.
Kouzes, J.M. and B.Z. Posner. (2002). The Leadership Challenge, 3rd ed. San Francisco: Jossey-Bass.
Learned, E.  (1969).  Business Policy: Text and Cases.  Homewood:  Irwin.
Polglase K. J.  (2003)  Leadership is Everyone's Business. Leadership May/June 2003
Robbins, S.  (2002).  The Difference Between Managing and Leading.  Retrieved: January 3, 2007.  Website: http://www.entrepreneur.com/article/0,4621,304743,00.html
Role of Leaders.  Retrieved: January 3, 2007, from U.S. Army Corps of Engineers.  Website: http://www.hq.usace.army.mil/cepa/learning/leaders.htm
Schellenberger, R. & Boseman, G.  "Policy Formulation and Strategy Management: 2nd Ed."  New York: John Wiley and Sons, 1982
Sorcger M., Brant J. (2002) Are You Picking the Right Leaders? Harvard Business Review February 2002
Related Topics