HRM Reward Management – Coffee Break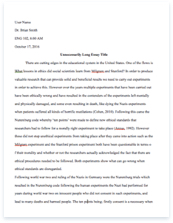 The whole doc is available only for registered users
A limited time offer! Get a custom sample essay written according to your requirements urgent 3h delivery guaranteed
Order Now
The HR Management of "COFFEE BREAK" comprehends the importance of strategic encouragement of the employees and as a result, has developed a reward management system for the company which is going to be applied for several purposes:
➢ Attract the best personnel to the company
➢ Create positive working environment
➢ Retain the best employee, prevent high turnover
➢ Promote productivity and creativity
➢ Design company culture & ethical code
The HRM's objectives are to ensure productivity, initiative and devotion of the staff to the company, that's why reward management will help to achieve the aforementioned objectives through making the "COFFEE SHOP" employees experience:
➢ Self-meaningfulness to the company, better intergration (feel worthy, respected, and have status).
➢ Sense of accomplishment and self-respect due to the successful performance at work (receive recognition and reward).
➢ Favourable atmosphere for friendship and good relationships with the coworkers (as achievements are praised as individual ones at the same time they are considered to be a part of the overall success).
The HR Department of "COFFEE BREAK" has scheduled to apply NON-material and material reward types, both are used to praise employees who have made from a minimum to the greatest contribution to the company, such rewards help to
create commitment to the enterprise.
➢ When rewarding an employee, his/her personal characteristics, the individual needs and interests must be considered.
➢ The rewards should be concrete, based on performance or skills of the rewarded. Staff should know exactly what they (or their colleagues) are praised for.
➢ The CEO of "COFFEE BREAK" should sometimes reward his personnel even for small achievements as it will favour future productivity improvement of the encouraged employee and his colleagues.
➢ The encouragements should be applied IMMEDIATELY and unexpectedly as well as irregularly for achieving a surprising effect and be remembered for a long time.
Here follows a general reward management structure for "COFFEE BREAK":
8. Employee Relations
It is not a secret that business is about communication, and for making one's business successful the communication in it must be constructive, inverse ("two-way"), create comfortable working ambience and favour efficiency of the personnel. Company's culture and ethical code have a direct impact on the employee relations, that's why "COFFEE BREAK"'s internal management philosophy will be based on the following concepts:
➢ Respect
➢ Trust & Empower
➢ Equity
➢ Transparency
➢ Collaboration
➢ Encouraging positive criticism in a form of suggestion
The efficient communication climate is impossible without sharing and listening, let it be complain, proposal, or "unremarkable" comment, or a concern, there must be given a voice and this voice must be heard. Such conducive communication environment will help the management department of "COFFEE BREAK" to:
➢ avoid/reduce internal conflicts and react to problems faster
➢ develop & use skills and capabilities of the staff
➢ create & maintain a positive image of the company, that "values every co-worker"
➢ create & maintain a sense of belonging and involvement in the firm
Justice and treating every employee equally, impartially, objectively matters if the goal is to create favourable relations between the colleagues of every level.
The HR Department of "COFFEE BREAK" realizes that to hold staff relations correctly is essential for success of the enterprise, that is why it will stick to a direct type of relationships with its employees, because we find direct way more personal, precise and successful, although expensive.
Likewise, the store managers will be encouraged to:
➢ Remember/remind the co-workers that there's life outside of work
➢ Shorten the e-mails: save time of your colleagues
➢ Minimize and well plan the meetings
➢ Share and ask for vision
Related Topics