How to Decorate your Landscape: Flowers, Bulbs, Grass, Herbs, Trees, Conifers and Shrubs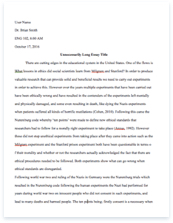 The whole doc is available only for registered users
A limited time offer! Get a custom sample essay written according to your requirements urgent 3h delivery guaranteed
Order Now
Ornamental plants are used for highlights to a garden. They come in a variety of flowers, bulbs, grass, herbs, trees, conifers and shrubs. Certain ornamentals that blossom draw hummingbirds and butterflies while others purely add color. Fritillaria pontica is a type of spring flourishing herbaceous perennial bulb from the Lily family. This exotic flower is an 1826 heirloom that has greenish-white flowers with intriguing purplish-brown edges and highlights, and one to three nodding, bell-shaped flowers per leaf-bedecked stem. It is resistant Naturalizer to deer- and rodent-resistant Fritillaria pontica is native to the western Himalayas and Asia Minor. Fritillaria Meleagris and other species were introduced from Asia and the Middle East to Europe during 1571. There are about 130-140 species divided into eight categories.
Native to Northern Hemisphere. Many are endangered due to enthusiastic picking. The name Fritillaria is thought to refer to the checkered pattern of F. meleagris, resembling a box in which dice were carried. Fritillaries are commercially important in horticulture as ornamental garden plants and also in traditional Chinese medicine, which is also endangering a number of species. Fritillaria flowers have been popular subjects for artists to depict and as emblems of regions and organizations. Ornamental Bulb Plants Lilies, tulips, daffodils, and onion plants are among the ornamental varieties that grow from bulbs or rhizomes. Plants grown from bulbs bloom repeatedly, but you may need to dig up the bulbs and store them over winter in colder climates. You can replant the same bulbs in the spring for seasonal blooms.
Trees Japanese maple, along with many other varieties of maple, weeping willow and birch are among the varieties of ornamental trees that do not bloom. Ornamental trees that do bloom include magnolia, pear, cherry, apple, and lilac. All of these ornamental trees are deciduous–they lose their leaves over the winter and sprout new growth in the spring. Conifers Conifers are evergreen trees and shrubs that remain green throughout every season. They are among the most popular ornamental plants because they add color to the landscape even during the harshest winters. Fir, cedar, and juniper have several varieties within the species, all of which are considered ornamental conifers.
Ornamental shrubs Weigela, barberry, camellia, lilac, and heath are popular varieties of ornamental shrubs. Certain species of maple and dogwood also are considered shrubs. With the exception of low-growing conifers such as junipers and others such as holly, most ornamental shrubs are deciduous. Ornamental grass Meadow foxtail, bamboo, reed grass, pampas grass, sedge, blue fescue, papyrus, and fountain grass are among the ornamental grasses available to decorate your landscape.
Many ornamental grasses are evergreen. Herbs Aromatic herbs such as lavender, sage, mint, and marigold are just a few of the ornamental plants that are propagated for culinary and aromatherapy uses. Thyme, basil, and rosemary also are ornamental plants that add flavor to your recipes and provide a pleasing scent in your garden.
Related Topics