How Is Singapore Promoting Herself as a Luxury Destination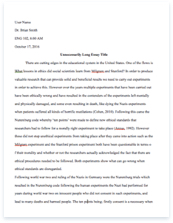 The whole doc is available only for registered users
Pages: 10
Word count: 2389
Category: Hotel
A limited time offer! Get a custom sample essay written according to your requirements urgent 3h delivery guaranteed
Order Now
1. Defining Luxury Tourism
2.1 Luxury Travel Sectors
According to International Luxury Travel Market (ILTM), the luxury travel sector is characterized by uniqueness and brand imagery. Uniqueness is the fusion of quality, creativity and a reputable culture of knowledge, skill and expertise while brand imagery is the emotional communication that one feels with the image associated by the products.
2.2 Luxury Travel Organizations
There are mainly four significant components that make up a luxury travel experience – Accommodation, Transportation, Experience and Travel Agents.
1.2.1Accommodation
Accommodation is perhaps the most significant element of a holiday, and in the luxury sector, accommodation is categorized into three distinctive sectors – City Hotels (classic luxury hotels, boutique hotels), Resorts & Spas and Vacation Ownership properties and Self-Catering Accommodations.
1.2.1.1City Hotels
A city hotel is found in the urban setting of a city, where it is of close proximity to transportation systems, restaurants, retail and entertainment outlets. Some examples that we have of classic luxury hotels would be The Ritz-Carlton Millenia, Shangri-La Hotel Singapore, and Four Seasons Singapore; while boutique hotels would be The Scarlet Hotel, Naumi Hotel and Hotel Fort Canning.
1.2.1.2Resorts & Spas
Resorts are mostly found in areas of lower population density as compared to their city hotel counterparts, and generally sprawled across a wide area. Resorts also offer extensive recreation activities, distinguishing them from standard hotel leisure facilities such as swimming pools, fitness center. The focal point of staying at a resort would be the recreation activities, taking advantage of the climate and natural settings. For example, The Sentosa Singapore lounges over 27 acres of lush greenery and offers golf, outdoor spa pavilions, outdoor badminton and volleyball courts. Another example would be Shangri-La's Rasa Sentosa Resort Singapore that houses a Sea Sports Centre, together with The Flying Trapeze and Rock Wall, giving guests an opportunity to be a flying acrobat and try their hand at rock climbing respectively.
1.2.1.3Vacation Ownership & Self-Catering Accommodation
Vacation Ownership allows one to purchase vacation properties in either daily or weekly intervals or on a points-based system. Each unit is sold individually and varies according to a mixture of factors, from its location and season to its size and the amenities available. By acquiring the unit, one gets to take a 'lease' on the property for a period of days or weeks, for a specific timeframe that could range from 5 years to a lifetime. There are also maintenance fees for maintaining common grounds and the units. Some examples would be Hilton Grand Vacations, Marriott Vacation Club and Starwood Vacation Ownership.
Self-Catering Accommodation is defined as a lodging that has facilities required for one to cook their own meals, and the establishment will not provide meals during the stay. In Singapore, there is a range of apartments from budget (Far East Plaza Apartments) to mid-market (Regency House, The Newton Residence) to luxury (Orange Grove Residences).
1.2.2Transportation
With accommodation being the heart of a holiday, transportation, no doubt, is the soul of travelling. For Luxury Travel and Tourism, there are four sectors of transportation – Airlines' First and Business Class, Private Aviation, Cruise and High-End Train Travel.
1.2.2.1 Airlines' First and Business Class
With our national carrier, Singapore Airlines, being the world's most awarded airline, we have to uphold a certain standard of service to maintain our position in the forefront of the aviation industry. Singapore Airlines offers First and Business Class, as well as Suites.
1.2.2.2 Private Aviation
Private aviation is different from commercial aviation as individuals own or rent aircrafts for personal use or business travel. Having a private plane will allow for personalization that would accommodate to one's needs, also increasing productivity and time efficiency as there is no need to adhere to flight schedules, being able to travel with flexibility and direct to the destination with no stopovers. For business travellers, having a private plane is seen as a business tool as they are able to hold their meetings on board in a haven of privacy, as well as entertain clients. It would allow one to indulge while having a hassle-free trip. Some companies that provide private aviation in Singapore are Singapore Aviation and Singapore Air Charter. There is also a mobile application that allows users to view available planes, search routes; estimated cost and requests will go directly to global offices, with Singapore's branch handling Singapore, Southeast Asia and Australasia.
1.2.2.3 Cruise
With the cruise sector representing a large market, there are however, only a few companies that offer a luxury standard of services, the majority offer large ships with a variety of amenities and leisure services. Some of the luxury cruise lines that can be found in Singapore are Compagnie Du Ponant and Seabourn. Both offer intimate settings with Compagnie Du having only 64-226 guests, and Seabourn having 104 or 225 suites, having a favourable staff to guest ratio, with exceptional personalized attention. There are also butler services available on board the two cruises, providing excellent levels of comfort for the guests. At Capella Singapore, one would be able to cruise the Southern Islands aboard the resort's 54-foot yacht, take a swim at Lazarus Island, and explore the stunning lagoon with a personal chef preparing a decadent meal for your dining pleasure on the sand.
1.2.2.4 High-End Train Travel
The Eastern & Oriental Express trains offer an elegant and luxurious rail travel between Bangkok and Singapore. One will be transported to the Colonial era with Eastern inspired interiors, with world-class dining experience and a 24 hour steward service at your beckon. A fusion of transportation and accommodation, coupled with wonderful levels of safety and comfort for the affluent guests, high-end rail travel blend wells with the luxury segment.
1.2.3Experience
There could be a specific themed vacation for luxury travel, or a combination of leisure and cultural activities. With Singapore positioning itself as a centre for luxury living, and with an ambition to become Asia's playground for the super rich, there is a galore of activities that one can do on a holiday.
1.2.4 Travel Agents
Acting as intermediaries between suppliers and travellers, travel agents now face a challenge as more people for moving towards Internet booking. However, with a booming luxury sector, there is increase in demand for bespoke vacations and highly personalized services, leading to a renewed significance for travel agencies, with the human touch and interaction; it will strengthen a relationship with the traveller. With people travelling more frequently and getting better educated about the destinations, there is a need for travel agents to step up their game in this competitive industry, in terms of the product differentiation as well as the services, in which a quality, well-read staff plays a vital role.
One example would be Startle, an online travel planning site started by Forbes Travel Guide that provides travellers with comprehensive reviews of activities, transportation of luxury destinations, based on compilations of the views of hotel, restaurant and spa experts. In Singapore, we have Quotient TravelPlanner that does customization based on the customers' wants and needs. For example, one is able to attend an art therapy programme in the Swiss Alps, be taught by a Michelin-starred chef in culinary class and create and design a perfume scent that is inimitably yours. The possibilities are boundless, making custom travel intriguing. 2.3 Luxury Travellers Segmentation
2.4.1 Absolute Luxury
Having at least US$30 million in financial assets, these Ultra-High Net worth Individuals (UHNWI) estimated at 80,000 – 95,000 worldwide, are not affected by economic fluctuations. 2.4.2 Aspiring Luxury
Consisting of wealthy professionals and businesspeople, this segment has an estimate of eight to ten million people globally, have in their hands no less than US$1 million in financial assets. 1.3.3Accessible Luxury
Generating a minimum net income of US$100,000, this group makes luxury a necessary element in their lifestyle even if they require trade off to meet the expense, also steering away from mass tourism and gradually moving towards luxury travel.
2. Singapore's Current & Future Efforts, Initiative in Luxury Tourism 2.1 Hotel Industry
With the opening of the two Integrated Resorts, it has propelled economic growth in the tourism sector, creating spin-offs for other industries such as MICE, Retail, F&B and not forgetting, the hotel industry. Riding on the flourishing tourism sector, hoteliers are seeing a great potential growth for hotels to meet demands from both leisure and corporate markets. For example, the recently opened Fullerton Bay Hotel, wanderlust hotel and Hotel Fort Canning illustrates the demand for boutique hotels in Singapore. Slated to open in mid February 2012, Resort's World Sentosa's Beach Villas and Equarius Hotel are catered to the high-end guests, further fuelling the demand for upmarket properties, as well as themed hotels. However, that is merely the tip of the iceberg, as many more luxury hotels are starting to call Singapore home in the coming years.
In 2012, W Singapore will be ready in August, also featuring W Residences where one will be able to enjoy the perks as a guest of W Hotels. It is set to become Asia's new tropical playground where one will be able to work hard and play hard as well. Pan Pacific Hotels Group is opening a flagship PARKROYAL on Pickering, close to Central Business District and Raffles Place Financial Hub, a hotel-in-a-garden concept with green and sustainable features to promote bio-diversity in the city. Others include Park Avenue Rochester showcasing business rooms, serviced suites targeted at expatriates, and Bay Hotel Singapore that is framed by Sentosa Island, Mount Faber, wants to appeal to both business and leisure travellers.
In 2013, Sofitel So, a boutique hotel is the epitome of stylish and modern living, creating a fusion of French elegance and local allure, catering to those who seek the ultimate luxury, comfort and culture. Others include Holiday Inn Express Singapore and Modena Changi Business Park Singapore. In 2014, under the Starwood brand, a new Westin will be introduced in Marina Bay, building upon existing Asia Square Tower 2, an urban haven with rooms inspired by Mother Nature. With Singapore's two casinos looking to surpass Las Vegas Strip's gaming revenues, having a predicted US$6.4 billion for 2011, casino tycoon Steve Wynn is setting his sights on building a hotel in Singapore. With Singapore's lodging industry prompt and attractive development, hoteliers are rushing to have their share of the pie. 2.2Entertainment & Lifestyle
2.2.1 Singapore Grand Prix
With copious events and activities happening all year round, one will never run out of things to do. The return of Singapore Grand Prix sees high-speed action with world-class live entertainment and unparalleled corporate hospitality services, giving one access to the Paddock where they can enjoy excellent services and race views.
2.2.2Fashion
For the sartorialists expressing their individuality through apparels, we have Asia Fashion Exchange which encompasses runway shows of international designers and labels such as Missoni, Emanuel Ungaro, a trade show which acts as a business opportunity platform for buyers and design talents, a conference for industry professionals to share insights and network and a regional fashion design competition to discover fresh talent. An Haute Couture Week Singapore was held in 2011 to address Singaporeans growing interest in haute couture, presenting eight collections from Paris. This heightens awareness of Singapore's mark in the global fashion industry. The inaugural Men's Fashion Week 2011 and third in the world, is making a return with another in 2012, hoping to reinforce Singapore as a desired destination
for renowned menswear in Asia. With the birth of several luxury malls recently such as Scotts Square, Mandarin Gallery as well as The Shoppes at Marina Bay Sands and Resorts World Sentosa's Luxury Fashion at The Galleria, and not forgetting Louis Vuitton Island Maison that offers a Travel Room devoted to travel luggage and accessories.
2.2.3Wine & Dine
World Gourmet Summit is an annual epicurean extravaganza with distinguished chefs, celebrating premium flavours paired with extraordinary wines to create a luscious palate for your taste buds. Savour is an interactive culinary event that allows one to savour leading chefs' signature dishes, sample an assortment of products from international exhibitors, coffee appreciation, making cocktail concoctions, and attend master classes with a state-of-the-art kitchen. Other than being famous for our hawker stalls, our local fine-dining scene has been garnering worldwide attention, with two entries – Iggy's and Jaan at the Swissotel – on the list of 50 Best Restaurants, and another two – Les Amis and Gunther's – for top 100. The opening of IRs has seen the likes of celebrity chefs Tetsuya Wakuda, Wolfgang Puck, Guy Savoy and Joël Robuchon opening outlets here, with Joël Robuchon planning to open additional three diners.
2.2.4Waterfront Lifestyle
With luxurious yachts and esteemed marina club memberships, Singapore is steering itself closer to becoming the region's boating hub. With the construction of new luxury properties such as Caribbean @ Keppel Bay and Reflections @ Keppel Bay, Singapore is fast establishing her reputation as a significant sailing destination in Asia, attracting ultra-high-end yachts. Developers are also looking to increase or enhance facilities as a response to demand for berths and prestigious memberships. Boat Asia 2012 wishes to illustrate an experience of a waterfront lifestyle with stylish and sleek sail boats on display, also acting as a stage for luxury brands and marine players to socialise and explore fresh market opportunities. A second Singapore Yacht Show is to take place, building on the success of the inaugural event in 2011, hosting a bevy of acclaimed yacht builders, designers and naval architects. Dedicated to high net rich individuals and in a joint venture with Sentosa Cove, it is a social platform to mingle and showcase luxury yacht power brands to entice potential buyers.
2.3 Transportation
2.3.1 Airlines
Singapore Airlines has reconfigured a number of their fleets to for a more spacious First Class seating, nearly 50% wider than regular First Class seats of other airlines, for a most comfortable flying experience. To cater to high end passengers who expect nothing but the best even at 30,000 feet up in the sky, the seats have been upholstered with acorn leather, finished with mahogany wood trimmings and furnishing designed by luxury fashion house Givenchy. For those who need their beauty rest or a good night's sleep, Singapore Airlines offer a standalone bed, the first ever in air travel, with fine linen and plush pillows complete with a sleeper suit, bedroom slippers and beddings designed exclusively by Givenchy.
Related Topics