How Does Location Affect the Music Industry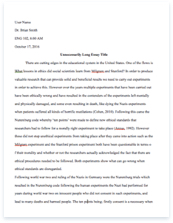 The whole doc is available only for registered users
A limited time offer! Get a custom sample essay written according to your requirements urgent 3h delivery guaranteed
Order Now
Location has always impacted the music industry in a way that different locations have different cultures, beliefs, laws, and traditions. Each location is also faced with different opportunities for the music industry as well as different challenges and threats.
In the Global Music Report 2018, China has been number 10 in the Top 10 Music Markets in 2018 and the revenues of China grew by 35.3%, which was driven by a 26.5% rise in streaming revenues, which is headed by their technology giants Tencent, NetEase, and Baidu (Sun,2018). This has been a big year for China and the music industry since it was the first time that it has been in the 10 biggest recorded-music markets, which totals to $204.5 million (MusicAlly, 2018) . The success is despite the fact that one of the reasons why the country's music market is small compared to is population is the fact that the modern Culture in China is widely connected to piracy (Martin, 2018).
According to the report (2018), the government with the record companies and other rights holders have been working to increase the value and protection of copyright. These entities have been working to increase the streaming of music across the country. They have proved quite successful since according to Martin (2018), the revenue from digital release is 96% of its total music revenue and the streaming slease is over 75% of the digital release revenue. MusicAlly (2018) has also stated that 19.3 hours a week is spent listening to music by the average Chinese internet user.
The Global Music Report 2018 also stated that global record companies have been discovering new talent in the country as well. This has become evident in the performance of Kris Wu at Superbowl Live 2018 and the album release of Re-TROS, which became globally acclaimed, (Hamilton, A., & Raghav, K, n.d.).
The rise in music revenues have also gained attraction worldwide. The Global Music Report 2018 stated that the international artists have also been investing in China. Pharell Williams has performed in China and Charli XCX also released a Mandarin version of her song, "Boys" (Hamilton, A., & Raghav, K, n.d.). International acts have also been continuously visiting the country from Ariana Grande and the Victoria Secrets Fashion Show with Harry Styles in Shanghai (Newby, 2017).
Despite the rise in music, the curtailing of free speech by the Chinese government inhibits even large companies from conducting their businesses if they do not align with the government's views. Where some countries place great emphasis on freedom of speech, China does otherwise. Even large international brands like Marriott, Zara, Audi, and Mercedes have apologized to the government for offending the government's values and principles Hamilton, A., & Raghav, K. (n.d.).
The substantial stake of the Chinese government also extends to the music industry. According to Feng (2018), artists with tattoos, artists that show hip-hop culture and demotivational culture are prohibited from being invited on TV shows. A famous Chinese rapper, Gai, had his songs removed from streaming websites and was kicked off a TV show (Hamilton, A., & Raghav, K, n.d.). Meanwhile, artists, such as the TF boys, that adhere with the government's regulations have accumulated over 60 million fans on Weibo, China's twitter (Martin, 2018).
China has not only been regulating their own citizens, international acts are also not immune to the influence of the Chinese government. Justin Bieber has been reportedly banned from China, which prompted AEG to refrain from promoting international acts in Shanghai (Newby, 2017). According to Richard (2013), censorship begun in 1949, in the advent of People's Republic of China, which made publishing records depend on the State. Even as the country opened to foreign entrepreneurs in 1978, records would still have to be approved by their Culture ministry (Richard, 2013). Songs such as Judas by Lady Gaga and Last Friday Night by Katy Perry, together with around one hundred foreign songs, have been removed from websites since they had not been approved in 2011 and any artist looking to perform must submit their set list with the original and translated lyrics to the Culture Ministry to be approved as well. (Richard, 2013). This is a prime example of location affecting the music industry with its laws and regulations.
Related Topics