How does Dickens Create Sympathy for Pip in the First Part of Great Expectations?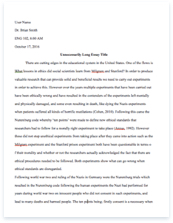 The whole doc is available only for registered users
A limited time offer! Get a custom sample essay written according to your requirements urgent 3h delivery guaranteed
Order Now
Charles Dickens, author of Great Expectations, was born on the 7th February 1812. The novel is set in the early part of 19th century England and begins in a semi-rural setting. The text immediately focuses on the principal character and narrator, Phillip Pirrip, a name later abbreviated to "Pip".
It is clear to see that Charles Dickens wanted Pip to be a sympathetic character in Great Expectations, which I believe is due to his own social beliefs and upbringing as a child. As with Pip, Dickens was brought up facing poverty and depression, which surrounded him in his everyday early life. This upbringing gave him a clear understanding of the conditions in which the lower class society were like in this period, a knowledge which he often uses to induce sympathy for the characters in his novels.
This sympathy is keenly reflected in Great Expectations, and particularly emphasised in Chapter One, where Pip goes alone to visit the gravestones of his dead parents and siblings. The graveyard is situated on the misty marshes near the cottage where Pip lives with his sister Mrs Gargery and her husband, Joe.
Dickens' description of this 'bleak place' shows from the outset how he's aiming to induce sympathy in the reader, as well as first encountering the graveyard, here we are also treated to a cold, desolate description of the
"…dark flat wilderness… the low leaden line beyond … [and] the distant savage lair from which the wind was rushing."
This forlorn setting acts in building anticipation and increasing the sympathy felt by the reader towards the situation. When "the small bundle of shivers" reaches the graveyard and the sea, the wind and the rustling of leaves force a wave of fear over him and he begins to cry. His fear is proved to be justified when a "terrible voice" instructs Pip to "hold [his] noise." This voice belongs to Magwitch, an escaped "convict" and "fearful man, all in coarse grey."
Magwitch then seizes the defenceless Pip and threatens to cut his throat. He orders 'wittles' and a file "Or I'll have your heart and liver out". Pip is overwhelmed and has no choice but to concede to this man demanding his 'wittles', also handing over the file that he later uses to disembody himself from the chains that signify his imprisonment. Magwitch is an escaped prisoner who is now hiding from the guards who are out searching for him.
As I've previously stated, I think Dickens intended for Pip to come across as a sympathetic character, immediately we get an image of a young, defenceless boy, who's totally alone in a graveyard, with what appears to be a dangerous, frightening man. I feel that we are supposed to connect with his fearful situation and sympathise with it.
Great Expectations is narrated by Pip and because of this we get a detailed insight into Pips mind and we know exactly what he is thinking and feeling. Although it could be argued that this technique limits our understanding of the whole novel and the other characters, it works to increase further the empathy the reader has with Pip. As we hear the story from Pip we can't help but become more involved with him than other characters.
The sympathy the reader feels for pip is shown when Magwitch holds Pip upside down and ensures he cannot escape. Magwitch is starving and desperate to break free from his chains, he tells Pip (falsely) that he has a young man hiding with him, "In comparison to this young man I am an angel". As he is trapped and scared, Pip has no alternative but to believe him. He then promises Magwitch that he'll return to the graveyard at the same time the following morning to hand over the food and the file, which has to be stolen from his brother in law, Joe Gargery.
During this encounter with Magwitch, Pip is too terrified to speak hardly at all and limits his responses to a scared "Yes, sir". Here we get a further example of how Dickens puts Pip in a sympathetic light to the reader, he is helpless to the frightful situation he finds himself in and is very worried about "That young man" coming to find him. We also need to remember that Pip cannot even see his parents graves (the purpose of the visit) due to the ordeal with Magwitch, he is in quite a pathetic situation and again the reader feels enhanced sympathy towards him.
Throughout the following chapters, our sympathy for Pip increases further still as we learn more about his upbringing. Although it was not uncommon in the early nineteenth century for children to be unfairly treated and beaten, Pip's story does seem unusually harsh. He was continually whipped by his sister, Mrs Joe, often for no reason at all, or for 'not appreciating' what she did for him. Mrs Joe had a whip which she'd nicknamed 'tickler', ironic as it obviously is intended to do quite the opposite of tickling.
Chapter eight is a very substantial chapter concerning Pip's life, it is the first time he becomes aware of his own social class and he starts to wish for a more comfortable upbringing. It is in this chapter that pip visits 'Satis house', 'satis' meaning 'enough' in Latin. The visit shows the attitude towards comfort that Pip is used to and we get a strong impression of his dissatisfaction with it.
Satis House belongs to Miss Havisham and Estella, her adopted daughter. Pip is forced to go to the house by his sister, Mrs Joe, because she feels that If he acts that as a good child should and does exactly as Miss Havisham wishes, then this "Rich but eccentric" lady may possibly provide some money for the Gargery household and Pip could be helped towards getting a wealthy future for himself.
As with chapter one, Dickens uses various techniques to again create sympathy for Pip.
One aspect of this is the mood and setting of Satis House, it's a large old building that has been neglected for many years and has fallen dismally since the days that it reigned as the location of a successful brewery. To a child as young as Pip, such a house would be quite daunting and the idea of it being haunted would possibly enter his mind as he enters it.
Pip sees that there isn't a single beam of sunlight inside the house and the only light is provided by candles, he also notices (creepily) that every single clock he encounters has stopped exactly at twenty to nine.
To add further still to the haunted feeling, he finds Miss Havisham sitting alone by a dressing table wearing an old wedding dress, which Pip describes looking like "Earthy paper".
As instructed on the note she had previously sent to Mrs Joe, she orders Pip to 'play', saying that;
"I sometimes have sick fancies; and I have a sick fancy that I want to see some play"
At this point, pip is stuck and is left feeling (unsurprisingly) very uncomfortable.
I think that this is another example of Dickens asking the reader to feel sympathy towards Pip. Miss Havisham commands him to call for Estella and when she slowly comes, Pip and Estella are instructed to play 'beggar my neighbour', fulfilling Miss Havisham's "Sick fancy" to see some "Play". Estella is victorious in the game, which is unsurprising to her as she sees Pip as being "…Just a common labouring boy"
Pip thinks Estella is very beautiful and I think that he falls in love with her before the end of the chapter. All Pip wants at this point is to become a gentleman and show Estella just what he can be. This is another example of the irony in the name 'Satis House' as 'enough' is precisely what Estella sees Pip as not being, a feeling that grows whenever he comes to visit.
Shortly after the game of cards, Pip asks to go home, on his journey he wanders through the old, abandoned brewery and thinks that he sees Miss Havisham lifelessly dangling from a rope. We can see here how vulnerable and desperate he's feeling, all he wants is to be as far away as possible from Satis House.
Throughout their meetings, Estella has been extremely rude to Pip and when he sees her in the gardens on his way home, he can't help but begin to cry at her appearance. Estella simply mocks him ruthlessly, saying, "Why, don't you cry?, you've been crying 'til you're half blind you are near crying again now."
Pip leaves the house in a rage of hurt and anger, kicking the walls and brooding over how Estella "Laughed contemptuously, pushed [him] me out and locked the gates…"
This final part of this chapter really invites us to understand Pip and to empathise with his situation. It is perhaps possible to compare Pip with Dickens' own upbringing, especially with the theme of abandonment, Pip being orphaned and Dickens' father being arrested when Dickens was very young. The unhappiness that Pip feels of his own upbringing and education could also be compared to that of Dickens, who was denied any usual education by his parents and was forced to do it himself.
Related Topics