Hotel and Restaurant Services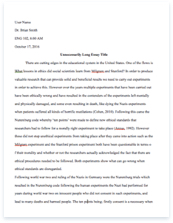 The whole doc is available only for registered users
Pages: 7
Word count: 1747
Category: Hotel
A limited time offer! Get a custom sample essay written according to your requirements urgent 3h delivery guaranteed
Order Now
Why do we need to take an On the Job Training (OJT)? What things do you have learned if you undergo the training?
Today in our generation, On the Job Training (OJT) is required in every Colleges and Universities. Now it is one of the subjects that we need to take. Ojt is one thing that can help us to improve and develops our abilities and skills to prove ourselves that we can do it well.
We can experience how to work well and discipline myself when we are in the training. I need to finish my 300 hours duty on the company that I can take my OJT. Training is one thing that helps to the student to have a lesson that not more on knowledge but more in physical activities and skills. All companies trained how to discipline, punctuality, self-confident, cleanliness, flexibility, neatness and concern to your work. You didn't know, one day you couldn't expect yourself develops it is because of good training they do to you.
If I cannot complete my duty/hours maybe I cannot accomplished my study. We really need to complete the 300 hours duty.
Acknowledgement
First I would like to say thank you to my Family who always there to support me and give me financial support in all my needs. Especially to my mother and father, who sent me in school to have more knowledge and to improve my skills. I would like to thanks also to Bulacan Polytechnic College give me more knowledge that I learned inside in this Institution mos of all to Mr. Ferdinand Tamayo our Campus Director and to Mrs. Renita V. Reyes our HRS Coordinator and to Mr. Emerson Cruz.
Next is to the Company that accepts me to be their trainee. Thank you Ms. Daisy Cruz (Front Desk) Mrs. Josefina Cristobal (Manager), The Greenery Bulacan Company, 2Go Travel Family on our On Board Training thanks a lot for all the lesson you've taught, all the knowledge and skills you shared, that I also apply to myself.
Thank you to Mr. Kim Areño our STO or Shipboard Training Officer.
Thank You so much!!!
CHAPTER I
Introduction
I would like to introduce myself, I am Karen J. Basa, From Pasong Bangkal San Rafael Bulacan I'm 16 years of age, graduated at Maronquillo National High School Batch of 2011-2012. I studied my tertiary degree at BPC on the field of Hotel and Restaurant Services. I choose this course because someday I want to work in the Hotel Establishment or in a Fine Dining Restaurant, which is related to my course.
Why I choose Hotel and Restaurant Services to take?
It's because in this course there's a lot of opportunity to have the work, like in cruise ship, hotels staff, airlines/grounds and so on of work.
Even if it is two year course this is good enough to apply myself in work in many companies. Hotel and Restaurant Services is all about the Commercial cooking, food and beverages, baking, front office and housekeeping. CHAPTER II
Company Profile
What is the feeling of being a worker or crew in one of the best food company here in Bulacan? How they accept you in their institution?
I have the experience of being a worker at Greenich Baliuag Bayan and it is good enough to get work in Greenery but I need to trained as a housekeeping or an front desk trainee.
First I pass my resume at Chocolate and Berries that day they call me to have my interview. I attend the interview but I don't like the attitude of manager there they want people are intelligent how about the people who have skills right? So I pass my resume to The Greenery Bulacan they don't interviewed me they accepted that day and the next day I started to go on my duty. My hours rendered there are 100 hours only, and the 200hours left was in On Board at 2Go Travel Ship.
The Greenery Bulacan offers the Hotel/Villas wherein you can enjoy and having the unforgettable experience. They have a lot of amenities and the facilities, It is a private area wherein the privacy of each people are safe. I learned there how to clean the guest rooms and public areas.
2GO Travels offers good quality of services to all the travelers and passengers inside the ship. I have learned many things in On Board Training even if it is in small time because its almost one week training inside the 2GO.
CHAPTER III On The Job Training Experiences
Observation
On the first day of my duty at The Greenery, I'm an food attendant to an event there. While I finish my Food and Beverages and Commercial Cooking Training at Greenwich Baliuag. I'm so disappointed that time because I need a housekeeping training and front office, but they give me a work that I didn't need. But its alright because after that day everyday I'll make the housekeeping services. And I learned to love cleaning the villas.
In 2GO Travel I observed that all crew was nice to everyone they give all wants of the costume/passengers.
Participation
In the Greenery Bulacan I participate well, I didn't absent and I never been late but he manager didn't appreciate my dedication to work that's why they give me low grades but it's ok if this is what I've deserve. Even if im only one to clean at the villas, even though its scary in some rooms there I clean the villas while Im alone I do it well but my manager didn't satisfy to all what I've done I don't know why she treat us like that. It's was so unfair.
At the On Board Training in 2GO Travel, I also participate well, I work there all around in Housekeeping, Front office, food and beverage. I enjoy my duty there because it's a nice experience. Unforgettable memories are there at ship on board and we must learned.
CHALLENGES
There are time that I challenge myself because greenery was too far at my house. That time we have 2 function and the next day I need to go there earlier, it's a task that I need to wake up earlier for a good cause. I also challenge to out middle of the night because it's too far with us. And I'm only once one who go home. It's a sacrifice for me.
On the ship the challenge I encounter was I always tired and I'm vomiting because of big waves in the heart of sea. On my first day and first night I'm so dizzy, I have headache because it's my first time to travel in ship. And in our last day we challenge to duty because we have the violation, drinking while we have curfew.
PROBLEMS MET AND SOLUTION OFFERED
Not at all times we are in good condition or don't have a problem in our life. Of course there are time that we encounter risk and challenges to our life especially in work. What will we do when encounter that thing. What solution you did?
I am too far with the Greenery and it is far with the other establishment of Baliuag. Im scared because im alone always, it's a sacrifice for me so in the morning I was early to go there and early out.
The problem I encounter at 2GO Travel is Im so shy to shout to upsell products there and after that I have a self confident to do that things.
CHAPTER IV Personal Evaluation and Conclusion
Accomplishment and Contribution
I accomplish well my work, and I have the ability to do my job with the sense and worthy I'll make it with the two companies, I can do my eventhough I'm their trainee I respect there as I real housekeeping/frontdesk, they never hear from me that I say bad things to them.
I contribute a work that has nothing I can expect them to give me back. Of course sometimes I feel bad it's because of being tired whole day but I'll become quite to them.
Competencies Gained
If you ask me what I have learned in On Board Training and at the Greenery? I have a lot of lesson and experience learned from them especially at 2GO Travel. I learned how to communicate and how to correct words I could be say others or in costumers. I learned to be patient and always wear a smile I also learned to have a self-confident.
I learned from them that always have trust to myself because all the people started to be a fool all things are need to practice to make it perfect. No I am responsible, industrious and flexible in work, I apply it to myself every day.
Recommendation
I don't have many things to say about the Greenery Bulacan and 2GO travels. I would like to say keep up the good work.
I recommend The Greenery Bulacan to you. To Experience an unforgettable experience and one time relaxation that suites your wants and needs. If I'll be married someday I want to do this at the Greenery too a lifetime unforgettable memories.
I recommend 2GO Travels to all the passengers that want a good quality and service.
Conclusion
I need to finish my 300 hours duty so I take an On Board to experience a work on ship and to be fast to finish my hours. I'll do my best and I participates well at the Greenery and 2GO Travel. I prove to myself that even if I'm underage I can do things like what they do.
At 2GO Travel they gives our group almost perfect score. I think they like our work because they graded us high. But in the Greenery my grade was very low. It's okay because maybe for them I need to improve more.
I finish my duty that I don't missed something and finish it so many sense and worthy. I so much thankful because of them I learned from my mistakes and strength, I learned more and I improved and develop my skills because of the help of their company and also to our trainor and STO or Shipboard Training Officers.
Related Topics