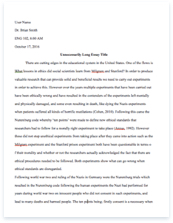 The whole doc is available only for registered users
A limited time offer! Get a custom sample essay written according to your requirements urgent 3h delivery guaranteed
Order Now
Hoodwinked Essay
For some of this term we have been working on "Fractured Fairy Tales". A fractured fairy tale is a story that uses fairy tales that you are familiar with and changes the setting, point of view or plot and some of the characters, usually these changes add humour to the story. One of the fractured fairy tales we focused on was "Hoodwinked". Hoodwinked is the fractured fairy tale of "Little Red Riding Hood". Hoodwinked main characters; Red Puckett, Granny Puckett, the Wolf (undercover detective), Twitchy (the Wolf's photographer), Kirk (the Woodsman/ Schnitzel Man), Flippers (detective), Chief Grizzly and Boingo the bunny (goodie bandit). The movie is set in three different places, the woods, Granny's house and the mountain. The problem in the story is that there is a goodie bandit that is stealing all the recipes from all the goodie shops and the main characters are getting the blame.
The events of Little Red Riding Hood;
Red was sent to her sick granny with wine and cake Red met the wolf and accidentally told him where her granny lived Went of the path to pick flowers when she wasn't supposed to Wolf bet Red to granny's and dressed up as granny to trick Red Red got to granny's house and saw that the wolf was dressed as granny
Describing Red Puckett; brown hair, blue eyes, red hood, light yellow top, blue skirt, blue jeans and basket. Describing Little Red Riding Hood; Red hood made with red velvet. The moral of the story Hoodwinked is "Don't trust everyone". The moral of the story Little Red Riding Hood is "Don't talk to strangers and listen to your mother". The antagonist for Hoodwinked is Boingo, because he was planning to steal all the goodie recipes in the forest and to open up his own goodie shop. In order to do that he had to blow up some of the forest and to make it even worse he was making a special ingredient to make his goodies irresistible and make the kids fat. The antagonist in Little Red Riding Hood is the wolf because he told Red to go off the path to pick flowers so he could get to Granny's first then he ate Granny and then Red. The protagonist in Hoodwinked is Red, Granny, The Wolf &Twitchy and Kirk the Woodsman, because they all helped the police catch the goodie bandit which was Boingo. The protagonist in Little Red Riding Hood was the Woodsman, because he was the one that cut open the wolf to save Little Red Riding Hood and Granny.
Related Topics