"Hobbit" by J.R.R. Tolkien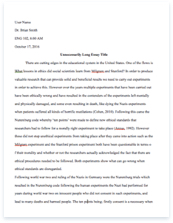 The whole doc is available only for registered users
A limited time offer! Get a custom sample essay written according to your requirements urgent 3h delivery guaranteed
Order Now
In the Hobbit J.R.R. Tolkien uses stereotypes as a way to portray the different races in his book. He starts the story off with the line "In a hole in the ground there lived a hobbit."(page 1), Hobbits are presented by Tolkien as small creatures who are similar to humans but roughly half their size of a regular human. This quote states that hobbits all live in a fancy hole in the ground and thats stereotyping hobbits. The hobbits are also stereotyped to have two diners, love good food, have hair on their feet, not wear shoes, and not liking adventures at all (one of the bigger stereotypes).
Tolkien created this world (Middle Earth) where there are different races which all have different feelings or stereotypes for each other like all goblins have evil in their hearts or that all elves are wise. Tolkien's world is much like todays society with all the stereotypes about all the different cultures.
When Thorin first met Bilbo he protested to Gandalf and thought that he was a coward and would just get in the way over and over, but as it turned out Bilbo was a big help and even rose to the spotlight every now and then. Bilbo has gotten the dwarves out of many "sticky" situations.
in conclusion, stereotyping is a very common thing in J.R.R. Tolkien's writing. Stereotyping in The Hobbit was usually just caused by first impressions like when they first met Bilbo in the Shire. All the different races, humans, dwarves, goblins, dragons, elves, all created stereotypes by first impressions.
Related Topics