Hiking for Beginners: Maragang Hill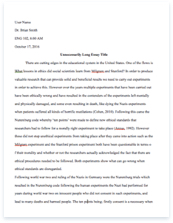 The whole doc is available only for registered users
Pages: 5
Word count: 1092
Category: Hiking
A limited time offer! Get a custom sample essay written according to your requirements urgent 3h delivery guaranteed
Order Now
For beginners, hiking through Maragang Hill, nearly 2,232 meters above sea level is sobering, invigorating and takes a little getting used to. When some of the hikers weren't catching their breaths, they were discovering lofty views, hiking paths and fresh air.
It's tough to beat a visit to Mesilou, Kundasang., if you're looking to get back to nature – easy access to one of the finest national parks in the country helps — but you don't actually have to be a professional to experience some exceptionally fine hiking or mount climbing. Mount Kinabalu is, however, not for the faint-hearted or the empty wallet. The climb is not a simple one, and can become expensive and time-consuming.
For those with one or two days to spare, Maragang Hill, is a logical destination. There are more ambitious outings in Kundasang, but Maragang has the virtue of being accessible enough that you can pack several activities into one day without emptying your wallet.
As a part of a field trip organized for the mid-term break, Year Two Communication students of University of Malaysia Sabah (UMS) were required to hike Maragang and take photos. We handled most of the planning on our own and turned to the university and our lecturer for approval and credit. The two-day trip was at a maximum capacity of 84 students, including lecturers.
Day one, we gathered at the faculty, had a light breakfast and then spent the next couple of hours on a long bus ride from UMS to Kundasang. The buses dropped us off at Pekan Nabalu and we were then whisked away in trucks to our lodges, located on the foothills of Mount Kinabalu, in Kampung Mesilau.
Hiking is not the only way to get your Kundasang fix, however. After unpacking our stuff, we found ourselves out at the Desa Dairy Farm. It was just 5 to 6 minutes drive away from our homestay.
The moment we reached the area, a beautiful scene greeted us with its mountainous background, farms neatly arranged and a cold breeze. The farm, supplies Sabahan restaurants and markets with fresh milk. You get to feed, pet and take photos with the calves and goats.
"Do you want those carrot tops?" one of the visitors asked his son. "Do you want to feed the goats?" He led him out a short ways to meet a few friendly goats. They moved right up to the fence when they saw the father and son approach, as if they knew what was coming. The goats munched on their snack, and walked away happily.
At the time, it was drizzling slightly but being able to stroll around the beautiful landscape, whilst drinking local chocolate milk was a wonderful experience.
Nighttime can afford some of the region's most dramatic views: starry skies, untainted by light pollution, silhouetted against Sabah's Crocker Range summits. But starscapes, of course, are dependent on good weather — hardly a constant in Kundasang. It rained the night before our hike.
Around 9.00 pm, we were getting a safety briefing and tips beforehand followed by encouragement and advice, but some were visibly anxious and worried because of the wet weather.
The next morning, we woke up at 5.00 and then went over to the registrar office to wait for our trucks to come pick us up.
Some of the students weren't properly equipped. That's understandable as that was a first for most of us. Some of us wore our running gear with a thin windbreaker. Some only wore t-shirts, track suits with sneakers, carrying a fair bit of photography equipment for Communication Photo, a course we're taking this semester.
If you can't stand to leave your camera behind when you venture into the outdoors, one of the easiest ways is to just put it in your backpack. We found a number of shortcomings to this though, the biggest being that our camera is not available for use unless we stop, remove our backpack and dig through it. And we really needed to take those photos.
The biggest challenge was the weather. Be prepared for muddy and slippery trail. The most essential gear is waterproof hiking shoes and if you wear running shoes or sneakers or whatever, you will most definitely get bogged down with mud.
From the registrar office, the trucks drive up the beautiful, winding road up toward Maragang Hill. Along the way, take in all nature has to offer: the lush, verdant green of the forest, hills and mountains. We pulled into the starting point, and walked on the paved road to the foothill of Maragang.
The guides will escort you to the summit. We spent the next few hours hiking most of the trail and then doubling back. Bring plenty of water – the hike isn't difficult. The conventional two or three hours climb is within the reach of most people. This is the way to go; take the time to enjoy the scenery and plants, and flowers that are native to this hill.
Our fellow hikers were warm and welcoming, and curious to know where a group of boisterous people were coming from. "We're from UMS" one of the students told.
Once you're at the top, you could see the Mount Kinabalu peak – and we were lucky. The clouds had all drifted away as though on divine pulleys, revealing a view so broad and clear of the tallest mountain in Malaysia.
The sun was strong and the air was cold. The pristine mountain panoramas were unmatched, and yet crowds were loud – we came across a bunch of people on our hike. There were no animal sightings, though. Everyone was smiling, taking pictures, hugging one another.
Maragang Hill is considered sacred to the region's indigenous people."It is an extremely important place," said Mrs. Safrah, one of the guides. She was born and raised here. Maragang, she said, is "not a theme park"."We have to respect it". She told us that the site was recently opened in 2017.
Now that we were done climbing, it was an agreeable rather than a pestilent tiredness, and we felt glad for ourselves. "It'll be success, it will be something to cross off the checklist. Some kind of a life achievement", Mohd Asyraf, a first time climber from Sandakan thought of what climbing this hill would mean to him.
"It's not Mount Kinabalu. But it's all about baby steps, right? One little thing at a time" he added.
We were happy, too, as we got back into our buses, with our memories and photos. For having spent a couple of miles up in the sky during the entirety of a two-days trip, it all felt amazingly down to earth.
Related Topics