Hero'S Journey of Happy Gilmore that was Written by Adam Sandler and Produced by Robert Simonds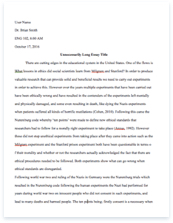 The whole doc is available only for registered users
A limited time offer! Get a custom sample essay written according to your requirements urgent 3h delivery guaranteed
Order Now
A swing and a miss, that is what Happy Gilmore does more than a few times in this hit comedy movie. Happy Gilmore was written by Adam Sandler and produced by Robert Simonds. Happy is a want to be hockey player who finds he has a gift at hitting the long ball in golf, shortly after finding out that his grandmother's house is going to get repossessed. Happy reluctantly plays golf so he can get his grandmother's house back, along the way he faces many trials, wins over the girl of his dreams, and overcomes his anger to prove his enemy, Shooter Mcgavin wrong.
Happy goes to visit his grandma, when he arrives he notices people are taking everything out of her house. When he is told his grandmother has to pay 240 thousand in back taxes to get her house back, he is not sure what he is going to do. Later, while moving stuff out of the house Happy picks up a golf club and hits a golf ball 400 yards, finding his new talent. Happy is used to finding a way to scrounge for money, so he goes to the driving range and receives tips from the people watching him hit the golf ball as far as he can. While there he catches the attention of a man named Chubs.
Chubs is Happy's supernatural aid. Chubs was a once professional golfer but was in an accident where he lost his hand. After the loss of his hand he began to teach people how to play golf but has had little success. Happy struggles with putting, so Chubs helps Happy learn to putt and find his happy place so he can concentrate and be a better putter. Chubs also gets Happy a hockey stick shaped putter, further helping Happy become a better golfer. Later on during Happy's first golf tournament he meets a girl named Virginia. Virginia is also one of Happy's supernatural aids. Virginia helps keep Happy on the PGA tour even though he almost gets kicked off the tour multiple times. She also keeps Happy's anger at bay, teaching him to use it on the gold course.
Chubs offers to teach Happy how to play golf, he promises that if Happy would train with him for a few months he can make Happy a great golfer. This is Happy's call, but declines the offer, saying he is not interested in playing golf, this is Happy's refusal. When he is about to leave Chubs trys one last thing. He tells Happy he "could make some big bucks"(Chubs). Happy hears this and decides to take the offer and learn to play golf, but with the exception that he starts now because he does not have a few months to wait.
Chubs finds a way to gets Happy into the US Open. This is Happy's first ever golf tournament. This is also the first time we see Virginia and Happy's rival and enemy, Shooter Mcgavin. This tournament is Happy's unknown and the first time we see Happy golf. He has some good flashes and draws in a big crowd with his high charisma, but ultimately ends up getting last in the tournament. Happy won only a few hundred dollars for his first tournament. Not enough to be considered the big bucks but Happy was on the right path. Him competing in this gold tournament engulfed him in the belly of the whale. Happy was now determined to see this through.
Happy is invited into the PGA tour after drawing in huge crowds and his improfessive yet lackluster performance during the US Open. Happy had one big downfall keeping him from becoming great at golf, he is a well below average putter. Chubs sees this and helps Happy learn to putt. His other struggle, anger is a problem as well, almost getting kicked off the PGA tour more than once. Happy meets Shooter for the second time, trying to be nice and introduce himself. Seemingly Shooter tells Happy to go meet him by the 9th green at nine and to wear something nice. Happy listens and makes a mistake by doing so. Shooter just set up to get Happy wet from the sprinklers that come on at night, this infuriates Happy. Virginia notices this and goes to see Happy, telling him to not get mad but use the anger and beat Shooter on the golf course. The next tournament, a pro-celebrity tournament Happy got paired with Bob Barker. This tournament was going great until Shooter ambushes Happy. Shooter hired a man to follow Happy and call him names and disturb him when he was golfing. Over the course of the tournament this wears on him, he and Bob end up moving from the top 5 to last place in the tournament. He was already upset with the outcome of the tournament, so when Bob makes a smart comment towards Happy, he ends up getting in a fist fight with Bob. This was very eventful to watch, Happy ended up losing the fight and even with Virginia trying to keep him on the tour, he gets banned from the tour. With this happening he won't be able to come back until after the deadline to lose his grandmother's house.
Happy realizes he has to find another way to get money to buy his grandmother's house back. He uses his popularity to do a Subway commercial, getting the money needed and free Subway for life. He gets there in time just to see the house is going to be auctioned off. He does not win the auction, Shooter has once again crossed a line and ambushed Happy. Shooter wins the auction, Happy knows he can't let Shooter get his grandmother's house. So he makes a bet,he bets that in the Masters tournament that if Shooter can win, he will allow him to keep the house and make Happy resign from golf, but if Happy can win he will get his Grandmother's house back . Shooter accepts, confident in himself, knowing that Happy is a far worse putter then him. Chubs then gets Happy a new putter he thinks will help Happy learn to putt. At this moment Chubs falls out the window and dies, giving Happy even more incentive to learn how to putt, and he does just that. This is also the point when Virginia becomes Happy's new supernatural aid, helping him with his anger and becoming a bigger part of his life.
Happy makes it to the Masters tournament, and happens to be paired with nun other than Shooter Mcgavin. Happy ends up having a very good tournament being able to drive the ball further than Shooter as well as a much better putter than he was before, saying "looks like Happy learned to putt". Happy and Shooter end up being first and second in the tournament, going back and forth for the spot. Shooter knows this and does not want to lose. He calls in a guy to drive in the golf tournament and hit Happy with a car. When this happens the doctors advise that Happy go home, but this would mean that Happy loses the tournament, and his grandmother's house. He pushes through despite the pain, and hindering his one edge he has on Shooter, his ability to drive the golf ball 400 yards. The car that had hit Happy also hit the radio tower, knocking it in the oath of the 18th hole right before Happy's turn to putt. If Happy makes the putt in in one swing he would win the tournament. Against all odds Happy makes the wildest shot in golf history and wins the Masters and the golden jacket.
Happy's boon is the golden jacket, it is the prize he can take from the unknown to the known. Happy drives up to his grandmother's house with Virginia, Grandma, and his friend Otto. This is Happy crossing back in to the known, but a more successful and happy him.
Happy Gilmore followed the hero's journey pretty much step for step. Happy learned golf, went through tournaments, and overcome the obstacles to become the hero in this movie. Challenging Happy never gave up, winning the girl, the Jacket, and the house.
Related Topics