Henry Viii Foreign Policy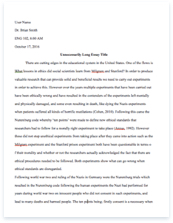 The whole doc is available only for registered users
A limited time offer! Get a custom sample essay written according to your requirements urgent 3h delivery guaranteed
Order Now
On this question there are two opposite views. First, traditional, is that Henry's and Wolsey's foreign policy was a complete failure; it was short-sighted, naïve, anachronistic and way too expensive. As John Guy said in 1988, Wolsey 'overreached himself in diplomacy'. The other view, in contrast, is that Henry VIII and Cardinal Wolsey, although not reaching much success had a very practical, flexible and purposeful foreign policy. Witness for this view is Mandell Creighton who in 1888 said: 'Wolsey had a capacity which amounted to genius'. However, in my opinion, both these views are extremes, stressing too much some fact or other in English foreign policy in 1509-1529.
The traditional view points out Henry's most important failures and misfortunes in his foreign policy. First of all, Henry VIII was unlucky in the war with France of 1512-14, as his army proved to be quite disorganized when he first went to battle in 1512. On the other hand, the Battle of Spurs was a triumph for Henry and Wolsey, as they occupied the city of Tournai and the fortress of Therouanne. The traditional view, however, is that this battle was of little importance to the whole English foreign policy and was soon forgotten. But it can't be denied that this battle proved to be helpful for the policy, as the occupied city and fortress were used for bargaining and therefore Henry was able to gain something out of it.
Sometimes Henry VIII is compared to Francis I, as both were young Renaissance kings, but French ruler proved to be much more fortunate and glorious than Henry. On the other hand, the King couldn't be blamed for a worthy competition. But while it's difficult to deny that, Henry was to blame for being unable to find an ally against Ferdinand, so in the end, England was isolated.
One of Wolsey's greatest diplomatic achievements (if not the greatest one) was the Treaty of London in 1518, that was hijacked from the Pope and turned into a peace treaty of all the European most important countries. For some time Henry VIII was the central figure in Europe and London was the centre of it. The traditional view, however, is not very positive on this Treaty as it was forgotten when Charles V was elected as the Holy Roman Emperor. And while the revisionists say that the Treaty of London was still significant and brought glory for England for some time, it didn't last long.
Another of Henry VIII's failures in foreign policy is his alliance with Charles V against France in 1522, when England, fulfilling its part of the promise, declared war on France, but was abandoned by its ally, as he preferred to defeat Ferdinand in another front in Milan. This, of course, can not be seen as Henry's fault, as he could not predict such an outcome. On the other hand, England was just too eager to ally with someone against France, and while Wolsey and Henry changed their policy after 1524, they might have not seen the best ally in the situation, as it was very well known that both France and Holy Roman Empire were mostly interested in Italian Wars. But of course, in order not to be isolated England needed an ally, and it was not its fault that Charles V did not fulfill his promise, as Elton said in 1977, Wolsey 'genuinely believed in improving the condition of England and promoting her outward glory'.
As it was mentioned before, Henry and Wolsey changed their policy in 1525. They allied with France and in 1528 declared war on Charles V. This attempt, however, failed, as England was in an uncomfortable economical position, depending on trade with Burgundy, so Henry and Wolsey had to end this war, as the economical crisis broke out. This can not be defended, since the whole plan seems not thought through, because how else could one explain the embargo on cloth trade, if it was clear as day, this would affect English economy more than Burgundian. On the other hand, Henry might have counted that it would work, like when it worked with his father at the time Burgundy covered up the pretender Perkin Warbeck, however, he missed one important fact: Burgundian economy wasn't as dependant on the trade with England as it used to be, since Charles V was not only the Duke of Burgundy, but also the ruler of Spain and Holy Roman Emperor, which was beneficial for economy in these countries.
And in the end all of Henry's and Wolsey's efforts were in vain, as once again England was isolated, since the Treaty of Cambrai in 1529 was between France, the Empire and the Pope, excluding England. One the one hand it was not Henry VIII's fault, but on the other, it was still a failure, meaning England wasn't important enough to maintain serious allying for long periods of time.
To conclude, I do not agree with the traditional view, saying Henry's foreign policy was a complete failure, nor do I agree with the revisionists, that believe it was quite successful. On my opinion, Henry VIII's foreign policy was not a complete failure, as there were significant moments when England was in the centre of everyone's attention. Traditional view mentions Henry's aims, that were short-sighted or unrealistic. However, I do not believe they should count in the examination of England's success, as it is not the aims, but a successful fulfillment of them that is the essential part. But nevertheless, I do not agree with revisionists that say that since England did have its glorious moments several times its foreign policy was quite successful. On my opinion, it is the final result that should be taken into consideration, and since, as is known, by the end of Wolsey's reign England was still isolated, it means that Henry VIII's and Wolsey's foreign policies were quite unsuccessful.
Related Topics