Henri Fayal's Management Theory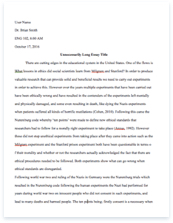 The whole doc is available only for registered users
A limited time offer! Get a custom sample essay written according to your requirements urgent 3h delivery guaranteed
Order Now
Management is a very challenging job in the organisations. It plays an important role in every organisation to achieve its goals and plans. It improves the relations between individuals, groups, departments and between levels of management. Better relations lead to better team work. Better team work brings success to the organisation. To be a successful company, organisation management theory is important because it is the research of how to make all the people in the organization more productive. Theory to maximize labour productivity and learning how to manage people is a key strategy in Today organisation. When it comes to organisational management, Management is still an area under discussion and criticised since many years before till today by many contributors and authors. Wren (2001,p. 475-487) described, "Management theory was founded by Henri Fayol who was mining engineer-turn to- managing director in nineteenth century".
He developed and published five functions and 14 principal of management through his 30 years managerial experience. His theory is widely acknowledged and applied by managers in organisations until today. Wren (2001) described, "The five functions of Fayol's administrative theory for managers were plan, organize, command, coordinate, and control". "The fourteen principles are: Division of work, Delegation of Authority, Discipline, Chain of commands, Congenial workplace, Interrelation between individual interests and common organizational goals, Compensation package, Centralization, Scalar chains, Order, Equity, Job Guarantee, Initiatives, Team-Spirit or Esprit de corps." , according to Rodrigues, CA (2001, p.880-889) To explore if Henri Fayol's five administrative theory is still relevant to Today organisation, the research was done on supply chain management of CEVA Logistic in Singapore where I work for 2years as Customer Service Specialist for Local delivery transport and Import Incoming shipment. CEVA is the world fourth largest Logistics Company and runs business in 170 countries all over the world (CEVA Logistics).
In Singapore, CEVA specialize in transportation services to customers' needs and delivery service requirements for their products from one place to another in local, Import/Export freight forwarding service from one country to another. CEVA provides supply chain services to Energy sector, Automotive, Industrial and Technology companies. CEVA offer warehousing service for cargo storage for desired customers. "CEVA mission is to work in partnership with customers to give the excellent supply chain solutions that bring tangible benefits to their business and to make business flow."(CEVA Logistics). And, the goal is to help the customers create fast and efficient network of business relationships to get their product, Goods to the locations at the most efficient and effective means possible. To accomplish mission and to achieve the goal, CEVA Top-level managers set up the strategic management process of planning, implementing and controlling the efficient, effective flow of goods and services from the point of origin to the point of destination.
CEVA has a global network and build a strong logistic network with potential transporters and suppliers in local to offer customers the best service. And, CEVA maintains close relationship with TradeNet which is the representative company of Singapore for Import/Export Shipping licence application (Singapore Custom 2013). CEVA ensures the team from relevant department to keep tracking Incoming/ Outgoing shipment and delivery location information as per customers instruction. All air, ocean and road transport teams are sharing the information of shipment and delivery to respective team including department managers and senior managers. If unforeseen delay shipment and delivery happen under any circumstances, all level managers get involve finding out solution for on time delivery to meet customers' needs and to make them satisfied on the services.
That's how CEVA value the customers and what CEVA become one of the successful logistics companies today. In today's competitive service industry, Speed and reliability are key determinants of the effectiveness of CEVA management system. Timely information becomes the key to logistical performance and timely delivery, no error in shipment and low damage cargoes, the keys to make customer's satisfaction so that customer will make a commitment for long term business partnership with CEVA. Customers' commitments make CEVA business grow and organisation successful. That's what leads CEVA to become one of the world leading logistic companies today. As organizational management, CEVA continually upgrade employees' motivational skills, negotiation skills, problem solving skills, and time management skills through appropriate programs to improve their performance. And, CEVA recruit and keep talented and experience people. On the other hand, organization makes sure that the employees are satisfied on their jobs.
They are motivated by pay advancement, promotion, staff welfare program occasionally. On this research, we can see strategic management are developed up by top managers and provide strategic plans and direction. Those plans and directions are carried by individual managers and teams. The middle managers keep monitoring on how the supervisors and staffs handle the shipment until job accomplishment. The research shows how management strategy inspires employees to be more productive and how managers are to deal with issues that may exist in the workplace.
The achievement goals do come from organisation's managerial skills: planning, monitoring, cooperating, and motivating. That's why Fayol said, "To manage is to forecast and to plan, to organise, to command, to co-ordinate and to control." As a conclusion, CEVA's successful running business are approving that Henri Fayol's five administrative theories is still applicable today. Henri Fayol is the theorist who pointed out how important managerial skill is for organisation to be successful and to maintain success.
Mclean, J (2011, p33) quoted on her research, "Fayol's basics management functions was recognized and cited by Burnes (1996), Stonehouse and Pemberton (1999), Fells (2000), Davidson and Griffin (2000), Parker and Ritson (2005), Pugh and Hickson (2007), Hall and McShane (2008) in modern organization management." Others theorists such as Forlett, Mintzbaerg, Taylor, and Porter made their judgement to reveal their view on Fayol's theory's relevance in today's management. Although there are limitations, disadvantages and improvements in need, this study shows that Fayol's theory is still relevant to CEVA Logistics which is modern organisation today.
REFERENCES:
McLean, Jacqueline (2011). "Fayol – Standing the test of time". British Journal of Administrative Management (74): 32–33.
Wren, DA 2001, 'Henri Fayol as strategist: a nineteenth century corporate turnaround', Management Decision, vol. 39, no.6, pp. 475-487
Rodrigues, CA, 2001, 'Fayol's 14 principles of management then and now: a framework for managing today's organizations effectively', Management Decision, vol. 31, no. 10, pp. 880-889.
CEVA Logistics 2013, About us, CEVA Logistics, viewed 26 July 2013, <http://www.cevalogistics.com/en-CN/aboutus/Pages/default.aspx#>.
CEVA Logistics 2013, Where we operate, CEVA Logistics, viewed 26 July 2013, <http://www.cevalogistics.com/en-US/whereweoperate/Pages/default.aspx>.
CEVA Logistics 2013, Our sector of focus, CEVA Logistics, viewed 26 July 2013, <http://www.cevalogistics.com/en-US/WHATWEOFFER/Pages/default.aspx>.
Singapore Custom 2013, TradeNet, CEVA Logistics, viewed 26 July 2013, <http://www.customs.gov.sg/leftNav/trad/TradeNet.htm>.
Related Topics