Helen by Euripides Summary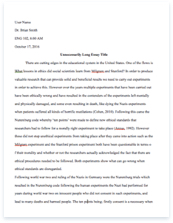 The whole doc is available only for registered users
A limited time offer! Get a custom sample essay written according to your requirements urgent 3h delivery guaranteed
Order Now
In Helen by Euripides, the play begins with Helen explaining how it was not actually herself that Paris took to Troy, but a phantom or replica, and she had been in Egypt for the duration of the Trojan War. She goes on explaining that she was transported to Egypt by Hermes and given to King Proteus, who is judged to be the most virtuous man of all mankind. She is sent there by Hermes so she can preserve her marriage with Menelaus. She says Menelaus is gathering an army to go to Troy and take back his wife, which then turns into the Trojan War. She says Proteus is now dead and now his son, Theoclymenus wants to marry her. Then appears Teucer, a shipwrecked Greek who has been exiled from his homeland, and Teucer recognizes Helen and tells her Menelaus has not been seen since the sacking of Troy. He thinks Menelaus and the Helen replica are stuck in the Aegean Sea. Teucer tells Helen that he believes Menelaus is dead, and Helen resolves to kill herself if Teucer is correct. She goes to the prophetess, Theonoe, to ask if Teucer's thoughts are correct. In the meantime, Menelaus enters, dressed in rags, and asks an old woman for food.
She tells him to be gone because if the King would find a Greek like him, he would be killed. The she tells him that Helen is in Egypt. Menelaus is confused by this because he thinks he has Helen. Then, after Helen goes to Theonoe, she is happy because she finds out that Menelaus is still alive. Then she sees Menelaus. At first, Helen does not think that what she sees is actually Menelaus, and Menelaus does not believe that Helen is actually Helen. A messenger comes, and tells Menelaus that the phantom Helen has disappeared. Then they finally believe that they are the real Menelaus and Helen. They embrace and celebrate being back together. After celebrating being united again, Helen and Menelaus share their stories of how they both ended up in Egypt. Helen tells Menelaus that she fears if Theoclymenus find them together, they will both be killed, and that Theonoe knows Menelaus is there in Egypt. Then Theonoe enters and promises to stay quiet, and not tell anything to Theoclymenus. Helen draws up a clever plan on how to escape Theoclymenus. Helen will tell Theoclymenus that Menelaus has shipwrecked and that she requires a ship to perform the funeral offerings to the sea, but instead of sacrificing the ship, she and Menelaus, along with some crew, will embark for their home.
Helen follows through with the plan, and Menelaus even helps. Theoclymenus is fooled by Menelaus when he is said to be a slave that survived the shipwreck. Theoclymenus agrees to give Helen a ship to perform the funeral offerings because when she returns, he knows she will have to marry him. Theoclymenus also allows Menelaus to go along with Helen. Unbeknownst to Theoclymenus, Helen and Menelaus set sail for home and escape. A messenger alerts Theoclymenus that he had been deceived and as a result he wants to kill Theonoe, his sister, because she lied to him. Before Theoclymenus can actually do anything to his sister he is stopped by the Dioscuri. The Dioscuri consist of the deified Castor and Polydeuces. The Dioscuri explain to Theoclymenus that Theonoe only lied because she was fulfilling the will of Hera. Theonoe is not killed, and Theoclymenus accepts that Fate took Helen away from him, just as Fate brought her to him.
Related Topics