Healthcare Ecosystems Influence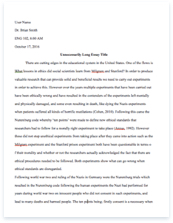 The whole doc is available only for registered users
A limited time offer! Get a custom sample essay written according to your requirements urgent 3h delivery guaranteed
Order Now
Medicare is a national government-sponsored insurance program in the United States. Created by Congress in 1965, under President Lyndon B. Johnson, Medicare guarantees access to health insurance for Americans that are aged 65 and over and younger people with disabilities. It was the primary payer for an estimated 15.3 million inpatient stays in 2011, representing 47.2 percent ($182.7 billion) of total aggregate inpatient hospital costs in the United States (Torio & Andrews, 2013). Medicare is a single-payer health care program, meaning that a segment of the population has its resources pooled into a fund that pays medical fees.
The continuing efforts of government payers to contain hospital costs has been a concern to hospitals that serving publicly insured patients may affect their ability to manage their revenue cycle successfully (Rauscher & Wheeler, 2010). This paper analyzes the impact of Medicare on the economics of healthcare.
Medicare's Impact on Today's Healthcare Ecosystem
Medicare has four parts: Part A is Hospital Insurance, covering inpatient hospital stays, hospice, home health care and skilled nursing facilities. There is no premium, but there are some copayments and a yearly deductible. Part B is Medical Insurance, covering doctor services, outpatient care and some preventive services, among others. This is optional and there is a monthly premium and an annual deductible. Part C refers to two types of health plans. One is branded as "Medicare Advantage", where participants can choose to receive Medicare Parts A and B through an approved private insurance company under Part C. The other health plan is "Medigap", a type of supplement to Medicare, which may help pay copayments, deductibles and services not covered by Medicare. Part D is an optional prescription drug plan. It is offered through insurance companies and other private companies. There is a monthly premium, a yearly deductible, and a co-payment. All Medicare benefits are subject to medical necessity.
Licensure, Certification, and Accreditation Standard of Medicare Centers for Medicare & Medicaid Services (CMS) developed Conditions of Participation (CoPs) that health care organizations must meet in order to begin and continue participating in the Medicare and Medicaid programs. CMS ensures that the standards of accrediting organizations they recognize meet or exceed the Medicare standards set forth in the CoPs. Currently there are seven national accreditation organizations (AOs) that offer accreditation programs that are recognized by CMS for purposes of certifying the compliance of almost 7,000 hospitals, critical access hospitals, ambulatory surgical centers, home health agencies, and hospices with Medicare health and safety standards (CMS, 2008). CMS (2012) revised the requirements that hospitals and critical access hospitals (CAHs) must meet to participate in the Medicare and Medicaid programs.
This final rule is an effort to reduce procedural burdens on providers. These changes were established as an effort to comply with the general principles of the President's Executive Order 13563, released January 18, 2011, entitled "Improving Regulation and Regulatory Review." (as cited in CMS, 2012). The President directed each executive agency to reduce outmoded or unnecessarily burdensome rules to increase the ability of hospitals and CAHs to devote resources to providing high quality patient care (CMS, 2012). Medicare Influence on Clinical Quality
CMS (2013) has a Physician Quality Reporting System (PQRS) in place to encourage eligible health care professionals (EPs) to report on quality measures. This helps to ensure that patients get the right care at the right time. PQRS offers incentive payments to practices with EPs who satisfactorily report data on quality measures.
Beginning in 2014, CMS (2013) has offered EPs the ability to participate in a qualified clinical data registry in lieu of satisfactory reporting. Yet, beginning in 2015, CMS (2013) will apply downward payment adjustments to EPs who do not satisfactorily report data on quality measures. CMS (2013) is also implementing the value-based payment modifier required by the Affordable Care Act. This will affect payments to certain providers based on the quality and cost of care they furnish to those enrolled in the traditional Medicare Fee-for-Service program. Medicare Influence on Reimbursement for Healthcare Services
Medicare uses a Prospective Payment Schedule (PPS) for reimbursement under Part A. This method is based on a predetermined, fixed amount for each episode of care provided, regardless of the amount of care actually used. The services are based on a classification system of codes, such as the primary diagnosis for a hospital inpatient. If the patient requires less care than the service calls for, the facility is still paid the fixed amount. But, if the patient requires more care, the facility will only be paid the fixed amount.
Medicare uses a fee schedule for reimbursement under Part B. A fee schedule is a complete listing of fees used by Medicare to pay doctors or other providers/suppliers. This comprehensive listing of fee maximums is used to reimburse a physician and/or other providers on a fee-for-service basis. CMS develops fee schedules for physicians, ambulance services, clinical laboratory services, and durable medical equipment, prosthetics, orthotics, and supplies (CMS, 2014). Medicare contracts with regional insurance companies process over one billion fee-for-service claims per year. In 2008, Medicare accounted for 13% ($386 billion) of the federal budget. In 2010, it is projected to account for 12.5% ($452 billion) of the total expenditures. For the decade, 2010–2019 Medicare is projected to cost 6.4 trillion dollars or 14.8% of the federal budget for the period (Budget of the United States Government, 2009).
Medicare Influence on Patient Access to Care
There have been serious concerns during the Health Care Reform, that seniors would lose access to doctors who treat Medicare patients. But, in a briefing issued by the U.S. Department of Health and Human Services in August, 2013, the federal government said the percentage of all "office-based physicians" accepting Medicare patients hasn't changed significantly between 2005 and 2012 (as cited in Japsen, 2013). The brief also reported that the number of physicians accepting Medicare rose from 2012 to 2013.
Contrary to that brief, Japsen (2013) states that the American Medical Association said patient access to physicians who treat Medicare patients is still an issue. Health Informatics in the Medicare Process
Health informatics is mandatory in virtually every aspect of health care today. Requirements and demands from federal agencies to private insurors, along with policies within the health care facility, has brought health informatics to the forefront of the medical field. Health informatics is not only specific to providers and medical staff. Medical equipment is also integrated by transmitting the data findings directly into the electronic medical record.
Reimbursement Specialist Role in Medicare
With stringent coding requirements of Medicare reimbursement policies, a reimbursement specialist is essential in ensuring compliant billing. A reimbursement specialist will audit a provider's coding and documentation for Medicare covered services before submission of the billing. The reimbursement specialist also analyzes costs associated with services to recommend fee modifications to capture appropriate revenue. The reimbursement specialist monitors Medicare denials, as the smallest error could result in non-payment. An important factor in this role is spotting and investigating
Medicare claims that may indicate coverage abuse, fraud or unwarranted medical treatments or procedures.
The reimbursement specialist must be diplomatic and tactful in the communications with Medicare policyholders, health care providers, and Medicare billing personnel. Medicare Impact on Health Informatics Workforce
Although budget cuts and lower expenditures are rampant in health care institutions due to the Affordable Care Act, health care informatics positions are on the rise. The health care informatics workforce includes a wide range of positions from billing to medical quality assurance. The requirements that Medicare has established in the PQRS and the Value Based Purchasing System (VBPS), have pressured the health care industry into establishing or increasing the health informatics positions.
In a report by Burning Glass Technologies ( 2012), it was found that although the total hiring demand for health care occupations was up 9% from 2007 to 2011, the postings for health care informatics jobs jumped 36% in that same four year period.
Education providers are now meeting the rising demand for qualified candidates in health informatics (Burning Glass Technologies, 2012). Health care informatics jobs now constitute the eighth largest share of health care occupation postings (Burning Glass Technologies, 2012).
References:
Budget of the United States Government. (2009). Updated Summary Tables, May, 2009, Budget of the United States Government, Fiscal Year 2010. Washington, DC: Government Printing Office. Burning Glass Technologies. (2012). A Growing Jobs Sector: Health Informatics. Boston: Jobs for the Future. Retrieved August 17, 2014, from
http://www.jff.org/sites/default/files/publications/CTW_burning_glass_publication_052912.pdf Centers for Medicare & Medicaid Services (CMS). (2014). Fee Schedules – General Information. Retrieved from www.cms.gov: http://cms.gov/Medicare/Medicare-Fee-for-ServicePayment/FeeScheduleGenInfo/index.html Centers for Medicare & Medicaid Services (CMS). (2008, October 17). Survey & Certification General Information. Retrieved August 16, 2014, from www.cms.gov: http://www.cms.gov/Medicare/Provider-Enrollment-andCertification/SurveyCertificationGenInfo/downloads/SCLetter09-08.pdf Centers for Medicare & Medicaid Services (CMS). (2012). Medicare and Medicaid programs; reform of hospital and critial access hospital conditions of participation. Final rule. Federal Register, 77(95), 29034-76.
Centers for Medicare & Medicaid Services (CMS). (2013, November 27). Changes for Calendar Year 2014 Physician Quality Programs and the Value Based Payment Modifier. Retrieved from www.cms.gov: https://www.cms.gov/Newsroom/MediaReleaseDatabase/Fact-sheets/2013-Factsheets-items/2013-11-27.html Japsen, B. (2013, August 23). U.S. Says More Doctors Accept Medicare Patients, Access 'Excellent'. Forbes.com. Retrieved 8 17,
2014, from http://www.forbes.com/sites/brucejapsen/2013/08/23/ u-s-says-more-doctors-accept-medicare-patients-access-excellent/
HEALTHCARE ECOSYSTEMS TASK 2
8
Rauscher, S., & Wheeler, J. R. (2010). Hospital Revenue Cycle Management and Payer Mix: Do Medicare and Medicaid Undermine Hospitals' Ability to Generate and Collect Patient Care Revenue? Journal of Health Care Finance, 37(2), 81-96.
Torio, C. M., & Andrews, R. M. (2013, August). National Inpatient Hospital Costs: The Most Expensive Conditions by Payer, 2011. (HCUP Statistical Brief #160). Retrieved from Agency for Healthcare Research and Quality website: http://www.hcupus.ahrq.gov/reports/statbriefs/sb160.pdf
Related Topics