Health Promotion Reflective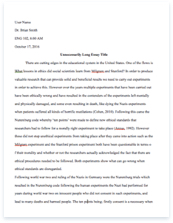 The whole doc is available only for registered users
A limited time offer! Get a custom sample essay written according to your requirements urgent 3h delivery guaranteed
Order Now
Introduction:
Everyone is unique in their own way in relation to health and sickness. Not one person on earth is absolutely healthy or totally sick. The perception of health differs from one and another. According to World Health Organization (WHO) (1948), health is "… a state completes physical, mental and social well-being and not merely the absence of disease and infirmity…" In globalization era now, the healthy lifestyle of people also change. Health promotion is being introduced to create best solutions in improving the health quality among people. This not only meant for the patient in hospital but also the community at large. Based on Naidoo and Wills (2009:62) health promotion can be defined: Enabling individuals and groups to have a say in how their health us promoted and valuing their personal, perspective; supporting people to take greater control over their health In addition, health promotion does save costs on medical treatment that individuals or government would have spent. This is due to the fact that it promotes prevention rather than cure (Public Health, 2008). Health is universal and includes different dimensions that will impact a way of one person. The dimensions of health are further divided into physical, mental, emotional, social sexual, spiritual, environmental and global (Naidoo and Wills, 2009). A good way of healthy life practice is introduced via the Malaysian Health Promotion Board (MySihat) associated with Ministry of Health.
This allows them to come up with the new plan of health promotion so that a healthy society can be created (MySihat, 2013). During the first International conference on health promotion held in Ottawa, Canada 1986 the Ottawa Charter for health promotion is created. The Charter identifies the three basic fundamentals in improving on health which are advocacy, enabling and mediating. The five important keys in the health action areas preferred by the Charter are to build healthy public policy, creates supportive environment, reinforce community action, develop personal skills and reorientation the health services (WHO 2013). From the chosen case scenario, different needs assessment is identified with the specific level of health promotion work can be used. In one of the step in planning health promotion programs is to setting up the SMART aim and specific objectives. Any of the five approaches will be used respective with the situation of chosen case scenario. Some health promotion activities could be used with the chosen approaches. Alongside the approaches, the health promoter will also select a model to assist in planning in health promotion activity. Ethical issues will be discussed in this essay in order to help in clarify decisions making. The last part in the essay to be discussed is planning the evaluation methods. Evidence Base:
There are so many methods in order to maintain healthy lifestyles. From this case scenario of Akbar, it is very important for him to exercise. He appears to be overweight, thus by exercising he can maintain body weight and reduce the percentage to get obesity. According to National Heart, Lung, and Blood Institute (2008) overweight is a physical state considered to be of excess weight as compared to the normal weight for a particular height. By using the formula of body mass index (BMI), it helps to determine the specific level of weight parallel to height. Malaysia is in the top sixth that has the highest adult obesity rate in Asia Pacific Region ( New Staits Times 2011). Datuk Seri Liow Tiong Lai who is Malaysian Minister of Health, also tells that in the Southeast Asia country which is Malaysia has the highest percentage of obesity rate (Cheng, 2013). Accroding to WHO (2012), WHO Diabetes Program is created to avoid any potential getting diabetes though it's very difficult as well as empower people in practicing healthy lifestyle. Needs assessment:
In preparing the health promotion, the first level is to assess the needs of the client and society. The health needs assessment is defined as…" systematic process of identifying priority health issues, targeting the populations with the most need and taking action in the most cost effective and efficient way…"Cavanagh and Chadwick (2005). Bradshaw's (1972) cited in Scriven (2010), the taxonomy of need is further differentiated in four types of need which are normative need, felt need, expressed need and comparative need. In the case scenario of Akbar, the following need are identified such as normative need, felt need and expressed need.
Normative need is defined by experts who have the knowledge following their standards (Naidoo and Wills, 2009). This need can be seen in the case scenario where at the age of 45, Akbar's father was diagnosed with diabetes. It is advised by The American Diabetes Association (no date ) that anyone aged 45 years and above to be tested for any possible signs of diabetes. If there are risks to get diabetes, the person should do the test at an earlier age. Halima, who is wife of Akbar saw a poster which explained the signs and symptoms of diabetes at a local clinic. She is very concerned about her husband's health condition as his blood glucose level indicated that he might have a problem. Furthermore, he had the family history of diabetes thus indicating possible chances of him being diabetic. These descriptions explain about the felt need. Felt need is what someone feels and what they really want (Scriven 2010). A person perceives it as correlated with knowledge and information of their health conditions.
In the case scenario, his wife is really concerned about his health state basing on the information she has. She went ahead and made an appointment for the test and diabetes screening. Expressed needs can explain as what people say followed their needs. In the other way round, felt needs become a request and expressed it in action or words (Scriven 2010). In the discussion of case scenario, comparative need is not identified. It can be known when a groups is in the need to receive health promotion are compared to the same group but the health promotion is not there for them (Scriven 2010). These types of group are the one being in need. In the case scenario, it is shown that Akbar needs the health promotion. Only that he is not aware of his health state. His father has already been diagnosed with diabetes at the age of 45 but Akbar still has the chance of improving his health by doing the diabetes screening and blood test. From there he can help himself to control the chance of getting diabetes.
Level of health promotion work:
There are different types of health promotion which included primary, secondary, and tertiary prevention. The primary prevention of health promotion is focused to avoiding disease and illness. For example, by organizing health education of healthy eating in schools in order to prevent any chance to get obesity in early age Secondary health promotion is more focused in addressing the current health problem that individual faced with (Gottwald and Brown 2012). In the case scenario of Akbar, secondary health promotion can be used to address the current problem of her health status.
An example of health promotion that suits with the current situation of Akbar is encouraging him to do the diabetes screening as he has the family history of diabetes. This further supported by WHO (2012) which hold the functions to improve self-awareness of an individual regarding the serious case of diabetes problem as well as to reduce the percentage of people getting diabetes. In Malaysia it is getting involved in overcoming the problem of diabetes. A campaign of 1Malaysia brings diabetes to light be launched in introducing the healthy lifestyle and increase self-awareness of the danger of diabetes (Minister of Health 2009). However, tertiary prevention is not suitable to be used in this case scenario. It is applied to patient who focuses on rehabilitation and maintaining optimum level of functioning (Gottwald and Brown 2012). For example, controls any serious problems that may be occur by managing the education of diet for people with diabetes. SMART aim:
After identifying the health needs assessment, it is essential to make a goal by setting the aims and objectives. An aim is a wide-ranging statement that is related to the health promotion activity. An objective is specific information that describes how to achieve the aim. The SMART acronym helps to make good objectives. The SMART acronym describes to be specific, measurable, appropriate, reasonable, and timed frame (The Health Communication Unit 2001). SMART aim: To reduce 40% of Akbar's weight who is obese by the end of June 2013. SMART Objectives:
1. By the end of April 2013, Akbar will attend the health promotion programmed on healthy eating habits every thrice in a weekdays. 2. Akbar will maintain his body weight to the required level of BMI by the end of April 2013. 3. By the end of April 2013; Akbar will attend the health promotion campaign on self-awareness of diabetes. 4. By the end of April 2013, Halima will attend the health education on healthy cooking in kitchen every twice in a week. Approaches:
There are five different types of approaches will be implemented to achieve the aim in health promotion (Scriven 2010). These are medical approach, behavior change approach, education approach, client centered/empowerment approach and societal change approach. Each approach has its own advantages and disadvantages. Based on the case scenario of Akbar, medical approach, behavior change approach, educational approach and client-centered/empowerment approach are suitable to be used. The medical approach is applied to people wants increase medical interventions which will prevent ill health (Gottwald and Brown 2012). In other words, prevention is better than cure. For instance, encouraging Akbar to go for the diabetes screening test so he might have the idea of early detection of diabetes. Behavior change approach can be applied in the Akbar case scenario. This approach helps to improve quality of life by encouraging people to change their behavior (Naidoo and Wills 2009). There is a potential in changing the behavior of health practice. However, change takes time (Scriven 2010). Akbar enjoys his wife's food as she is a good traditional cook. Akbar still can enjoy his food by following the balanced diet. He may join the health talks on healthy eating which describe a person can take variety of foods according to the Malaysian Food Pyramid ( Malaysian Dietary Guidelines 2010).
Educational approach brings an important purpose in giving information and understanding of health problems which allow people to change their health behavior. But the same thing in behavior approach where change takes time . He can join the education programmed especially on prevention of obesity by improving healthy eating habits. Client centered/empowerment approach help individuals tackle their own health issues and in the same line, assisting them in making decisions that will enable them to solve their health issues. In other words, health promoter does act as a facilitator (Gottwald and Brown 2009). In that case, the practice nurse may act as facilitator to guide Akbar regarding his health status as well as help Akbar to know more about the complications that he may face in future. An example of health promotion activities that has been done is arising diabetes awareness by doing health talks on diabetes. Malaysian Association Diabetes by Bintulu division (2012) had organized this activity where 80 people come and join the talks. They shared idea and questions regarding the danger of diabetes. The societal change approach is not suitable to be applied in this case scenario as it enables change in society no individual. It is aims for the changes in society including physical, social and economic environment (Scriven 2010). Model
Individuals are involved in decision making that affects or brings a change in their health behaviors and try to live with healthy lifestyle.In order to make it real for health promotion activity,a suitable model of behavior change need to choose. Naidoo and Wills (2009) tells that health promotion model helps in identifying best strategy and at the same time act as a framework. Based on the case scenario, stages of change is suitable to be used in the health promotion work. This model initially introduced by Prochaska and Di Clemente which involving five stages starting from pre-contemplation, contemplation, commitment, action and maintenance (Scriven 2010). In pre-contemplation stage, the individual does not think of change or not realizing the need of change (Gottwald and Brown 2009). Akbar is in this stage. He is not aware that he could have health problem because of his weight. In addition he has family history of diabetes as well. So, the focus of health promotion is to raise awareness of obesity which leads to diabetes.
One activity that has been successfully done by the Ministry of Health (2012) was introducing a campaign of "1Malaysia brings diabetes to light" which addressed t healthy lifestyle and increase self awareness of the danger of diabetes. In contemplation stage, the individuals know the current problems and they need advice for the change (Gottwald and Brown 2009). Akbar is in this stage where he already knows that he may have problem as it shown by his blood glucose level. The best health promotion strategy is when the health promoter becomes a facilitator in guiding Akbar to change the health behavior. This mainly focus on eating habits and improving in sedentary lifestyle. In the stage of commitment, that individual's mind is already set up for a change and needs support (Gottwald and Brown 2009). Never forget also to set up a goal when change is already made. Akbar is not yet in this stage. In the process of developing a health promotion activity for him, conducting a counseling session with the health promoter is vital in creating opportunities of losing weight. The feelings to change must be there inside him. So, private discussions may help in addressing him to sett up the main goal.
In the stage of action, encouragement and support is needed either from close person or the health promoter (Gottwald and Brown2009). Akbar has not yet reached this stage. Health promotion that can be put in place is encouraging Akbar to do more exercise as this will help in reducing his weight. Also, encourage him to practice consuming food in following the Malaysian Food Pyramid can help. To make all this happen, Halima needs to cooperate and go along with this as it also benefits for her and children. Akbar has not yet reached the maintenance stage. This stage describes how to maintain the change that has already taken place. To maintain the change, the health promoter should develop coping strategies (Gottwald and Brown 2009). Proving Akbar with some ideas to help him with the coping change mechanism and support from people can also be a good strategy. Ethical issues:
Health promoters face ethical problem in order to achieve the aim and objectives of health promotion. Ethics can be defined as the …" elements essential to human well-being and proposes principles to be used as guidelines for generating an ethical culture…" ( Washington Ethical Society 2002). Ethical principles may help to clarify the decisions that have to be taken at work. Beauchamp and Childress (2001), introduced four ethical principles that may be used in implementing health promotion. There are autonomy (the right of one person), non – maleficence (doing no harm), beneficence (doing good) and justice (being fair).
In the case scenario of Akbar, the ethical principle of autonomy can be realized. Autonomy creates great sense from which an individual can choose any action without restrictions (Naidoo and Wills 2009). Akbar can decide change his health behavior before getting diagnosed with diabetes. American Association of Diabetes Educators (2011) tells educators the importance of respect in autonomy of each individual. It helps in developing healthy relationship and highlights the main key points of searching the cultural practice of diabetic people.
The ethical principles of non-maleficence and beneficence also can be applied in this case. Naidoo and Wills (2009) explained that beneficence is doing good which at the same time removes any harm. Meanwhile non- maleficence is referring …" avoidance of doing harm…" (Stone and Aukerrmann 2010) . Health promoters should balance the benefits against the risks and costs in doing the health promotion work. By allowing Akbar to go to the diabetes screening, it is a sign of doing good and also not bringing harm to him. The forth ethical principle introduced is justice. Justice means being equal in terms of accessing the resources for health promotion (Naidoo and Wills, 2009). Although Akbar has not yet been diagnosed with diabetes, he has the same chance like others who have different health status in getting health education via health promotion. International Diabetes Federation (2013) with the mission of prevention and cure of diabetes in worldwide, tells the importance of justice in health for everyone. From there on, International Charter of Rights and Responsibilities of people with diabetes is created. One of the rights being enumerated is to give social justice especially for people with diabetes is to be treated with respect and dignity by all society (Keeling 2013).
Evaluation:
The evaluation method is the fifth stage of planning health promotion programmes. Evaluation is vital as it allows assessment which is worth to an intervening. The process, impact and outcome will be the necessary things to be evaluated. Process evaluation is an important component in health promotion. It examines the degree to which the program is delivered as designed. It also monitors the program to ensure feedback during the course of the program ( Minnesota Department of Health no date). Impact evaluation measures the outcome of an intervention on its instant achievements which will result in health outcomes. It also measure how well the objectives of programs have been achieved ( Naidoo and Wills 2009). Outcome evaluation measures the long term effects of an intervention and mostly matches with measurement of the goal of the program ( My Peer Toolkit no date). The evaluation of Akbar case will start from the process evaluation. It requires a wide range of qualitative methods such as interview. Interview is important because it is provides an honest answer.
It therefore shows the causes that lead to the success and failure of one programme The health promoters can identify the perception of Akbar with the program and identify if it influence the health behavior that he has.The impact evaluation is a phase when it turns to examining the implementation process if the programme really working as planned (Davies and Macdowall 2006). Based on that, closely look on costs is really important. This is because, Akbar really need to be sure if he is afford to join the health promotion activities as the outcome of the programme is beneficial for him.The outcome evaluation should be processed once impact evaluation has been done which will refer back to the SMART aim of the health promotion. The health promotion programme that has been implemented should be checked to see it has brought any change which referring to individual's knowledge,behavior and health status. Small group discussion can be done as Akbar will share his experience. Other than providing honest answer, people can see the change of Akbar's health state as compared to before.
Conclusion
To sum up, health promotion is useful to empower Akbar in making the decision to change the health related behavior. Based on the case scenario, specific needs assessments are identified such as normative need, felt need and expressed need. From there primary and secondary levels of health promotion work is applied. Different health promotion work has already been applied to achieve the SMART aim and objectives. There are four different approaches identified within this case such as medical approach, behavior change approach, educational approach and client-centered/ empowerment approach. The Stage change of model is being used with briefly explained in each cycle. Within all health promotion activities there are some ethical dilemmas arising which the health promoters have already considered when planning for the health promotion like autonomy, maleficence and non beneficence. Evaluation of health promotion activities can be performed at the end. This is to ensure that the aim of activities is achieved. It is important that health promotion be implemented in every one. This will reduce getting serious disease and also improving a better way of life.
Related Topics