Health Care Access Options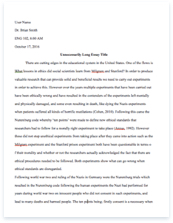 The whole doc is available only for registered users
A limited time offer! Get a custom sample essay written according to your requirements urgent 3h delivery guaranteed
Order Now
With today's world of healthcare options, it is near impossible to know just what your community offers in the way of access to health care. This paper will assist in narrowing down three options: 1. A walk in clinic
2. A retail clinic
3. A web-based resource for health care
The community that we will look at is a city in the county of Riverside, California. Moreno Valley, according to the United States Census Bureau (2015), has a population estimate in 2013 of 201,175; the city is approximate 51.5 square miles. With the large population, there is a need to bring forward some of the options that health care had to offer. A walk-in clinic:
Community Health Systems, Inc., is a series of low to no income medical facilities that provides different types of services. Some of the services available to patients are Family Practice, Internal Medicine, Optometry, Dentistry, Pediatric Healthcare, and Women Health Service, (Community Health Systems, Inc., 2015). Patients must bring proof of income at which time they calculate the payment on a sliding scale and the patient pays according to that scale. Those that have no means of income qualified for a governmental program under the counties, Medically Indigent Service Program (MISP). These facilities not only offer services for the no or low income, but they accept a variety of medical insurances. Through a series of community events such as No cost mammograms, teen clinics, diabetes testing, flu shots, and health screening advertised by banner and flyers delivered to the different county offices. Moreno Valley is also home to the Regional County Hospital, and patients referred to this facility for ongoing medical treatment. They are very successful with all of the community activities, and the exposure in the community there is not else that would increase their business. A retail clinic:
One of the up and coming medical clinic offered to patients if the "Minute Clinic" that a retail pharmacy, CVS offers. You could also call this a walk-in clinic because there is no appointment needed. This "Minute Clinic" is located within the store and is staffed by Physician Assistants and Nurse Practitioners. The services that offered are simple in nature, and any complex or emergency type situation occurs patients should not use this type of facility. The marketing approach and their target audience go hand in hand. Their marketing strategy is: Open 7 days a week, including evenings and weekends, no appointment necessary, located in select CVS/pharmacy® stores nationwide, adding new clinics and services all the time and we accept most insurance plans, (CVS.com, 2015). Anyone who works, those that need just a quick in and out, and who wants to wait three to four hours in and urgent care or an emergency room for a small minor issue. Most people know about these clinics because they shop in the store. They need to make themselves know by advertising on television and maybe more in the mass media area by distributing mailers and flyers to more consumers. A web-based resource
One of the web-based resources that not used as often enough is the counties public health department. This website a wealth of information what is happening in the county, community, and services offered. Most people who search for information on health use such sources such as WebMD. The Riverside County Public Health is a wealth of information, from Black Infant Programs to LGBT Health & Wellness Profiles to FAQ about Ebola. No advertising as to what programs offered on their website at the community level. The medical community knows of the health department because of the different reporting that has to be done but probably that will be the extent.
The changes that should have the public more aware, has to come from the medical community itself, and make people/patients aware of the Public Health Department. Gone are the days of the one doctor towns, today we have options that our grandparents would be amazed. We now have them in retail establishment that were once just for shopping, now we can go see a practitioner. As time marches on we will have available to us more options to us, we already have to use of telemedicine. They are even working on recliners that when you sit in them can record various reading, with all this to come, only the sky will be the limit.
References
Commuity Health Systems, Inc. (2015). Making a Difference. Retrieved June 7, 2015, from www.chsica.org/aboutUs.htm CVS. (2015). Why Choose Us. Retrieved June 7, 2015, from http://www.cvs.com/minuteclinic/why-choose-us?WT.ac=MC-M-MCS-GENERIC_NP_SLIDE_-X-50415-X-OP United States Census Bureau. (2015, April 22). Moreno Valley (city) QuickFacts from the US Census Bureau. Retrieved June 7, 2015, from http://quickfacts.census.gov/qfd/states/06/0649270.html
Related Topics