Health and Safety Inspection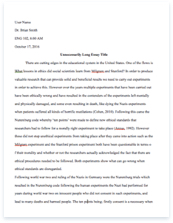 The whole doc is available only for registered users
A limited time offer! Get a custom sample essay written according to your requirements urgent 3h delivery guaranteed
Order Now
Introduction
This Report covers Health and Safety inspection of the Logistics Base. The Logistics Base supplies offshore Oil and Gas industry.
The number of employees is 250. There are 5 managers and 16 line supervisors. The Base operates 7 days per week and 24 hours per day.
The facility consists of warehouse, open area, diesel treatment and storage area, pipe yard, laboratory, quayside and office including welfare facilities. The inspection took place at the warehouse, open area, diesel treatment and storage area, pipe yard, office including canteen, laboratory and mechanical workshop.
Executive Summary
No serious incident happened at the Base since it started to operate. However there are some findings which are recommended to implement. The implementation of these findings will reduce injury to the workforce and prevent chronic occupational illnesses, beside that it may prevent possible dangerous accidents. The fulfilling the recommendations will protect workforce and satisfy international standards and conventions such as the Guidelines on Occupational Safety and Health Management System (ILO-OSH2001) and the ILO Occupational Safety and Health Convention (C155) and the Recommendation (R164)
The most serious concern is absence of earthing of road fuel tanker and diesel storage tank, plus storage of gas and oxidizer cylinders at the same place. These findings increase risk of fire and explosion. Other areas of concern are:
1. Lack of effective instructing of workforce prior shift by line supervisors
2. Lack of reporting of unsafe conditions and acts
3. The presence of slips, trips and manual handling hazards
4. Inadequate arrangements for evacuation in case of fire
5. Lack of noise, vibration and chemical substances exposure assessment. Generally it is recommended to carry out frequent inspection of work area by line supervisors and improve reporting of any unsafe acts or conditions by employees. These improvements with those listed below as recommendations will able to protect workforce from injuries and occupational health illnesses.
Main findings of the inspection
A lot of good practices were discovered during the inspection. However some hazards with significant risks were identified too, which need to be addressed by the management in order to prevent injuries and occupational illnesses.
1. Management of health and safety
Many of observed weaknesses are results of inadequate supervision, lack of instructing the workforce by the line supervisors during the pre-shift conversation sessions. There are also inadequate risk assessments, and the reporting of unsafe conditions is not well established. Many of the concerns are required by the Guidelines on Occupational Safety and Health Management Systems (ILO-OSH 2001) and the ILO Occupational Safety and Health Convention
(C155) and the Recommendation (R164)
2. Fire and emergency arrangements
The arrangement for fire and other emergencies are inadequate and do not meet in full the requirements of the Guidelines on Occupational Safety and Health Management System (ILO-OSH 2001) and the ILO Occupational Safety and Health Convention (C155) and the Recommendation (R164).
There is a potential of fire at Diesel Storage Area. The risk assessment and arrangements to prevent fire must take place as soon as possible. In addition the cylinders with gas and oxidizer are kept at the same location which is not acceptable and increases risk of fire. During observation obstruction to fireextinguishers were observed. There are also some emergency exit doors incorrectly locked, which may impede escape during fire emergency.
3. Manual handling issues
During inspection of mechanical workshop and canteen area inappropriate manual handling was observed, which may result in back injuries. This problem requires carrying out manual handling risk assessment and upon requirement to implement the use of mechanical devises to assist manual handling.
4. Wild animals at the Base
There are wild dogs at the Base which may attack workforce and infect them with rabies. 5. Other issues
Insufficient lighting was observed at the warehouse, this problem requires installation of additional lighting means. There is also necessity to conduct survey to measure exposure to noise, vibration and vaporised chemical and conduct relevant risk assessment. The requirements above are required by the ILO Code of Practice Ambient Factors in the Workplace.
Conclusions
There are few issues covered below in the recommendations which need to be covered. The transferring of fuel from road tanker to storage tank must not continue unless risk assessment taken place and measures to prevent building up of static electricity are implemented by the competent person.
The management of the Health and Safety should improve in order to cover all work related hazards and risks during pre-shift conversations. Plus inspection of workplace and reporting of disclosed deficiencies must be improved.
All recommendation covered by the safety inspection require minimum financial effort. But at the same time their implementation will improve health and safety of the workforce and finally will make the company benefit economically by prevention accidents which occurrences may result in significant financial losses, ignoring the mentioned problems will lead to none compliance with legal requirements and break of moral issues.
Recommendations – include as a table in the following format: Recommendation
The fuel transferring from the road tanker to storage tank must ceased immediately until risk assessment is carried out and proper measures will be implemented to stop static electricity to build up which may be the source for fire and explosion. The gas and oxidizer cylinders should be segregated. New storage should be build up. Likely resource implications The installation of equipment for earthing of static electricity and/or bonding the road tanker and storage tank. The equipment is not expensive This work may require 3 hrs of activity. Building storage will not require a lot of financial investment.
The work will take 2 days High At the warehouse the reach trucks are being charged inside. In case of fire, it may easily spread and make personnel hard to escape. The fire doors must be free from tire-ups and bolts need to be installed. It is recommended to move the charging area outside. This work will require installation of overhang and sockets. The materials are not expensive and will require about 2 day work There are 2 bolts required to be installed. It will take just 2 hour work. The bolts themselves are not expensive. To request Veterinary service to carry out this task. The fee is low. High Medium Immediate to cut the tire-ups and 1 week to install bolts 1 week These measures may be carried out by Hygiene State Agency. Their service is not expensive.
Medium 2 weeks.
The devise is not expensive. Installation will require 2 hour work. Medium 1 week The issues of pre-shift will take just additional 5-10 minutes before work starts. The trainings will take maximum 1 hour and may be conducted by internal competent persons. High Immediate. The area should be cleaned from dogs. They may attack the workforce and infect them with rabies. It is necessary to do assessment to measure level of noise at the base, level of chemical vapour in the air at the laboratory. There is a need to purchase mechanical devise to help lift heavy parts in the mechanical workshop. There are many unsafe conditions or unsafe acts which need to be covered at the pre-shift sessions, plus there may be necessity to conduct additional trainings for the staff.
Priority
High
High
Target date
Immediate
Immediate to segregate cylinders 1 month to build up new storage 2 months
Conduct trainings quarterly
Related Topics