Health And Safety In Health And Social Care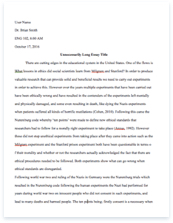 The whole doc is available only for registered users
A limited time offer! Get a custom sample essay written according to your requirements urgent 3h delivery guaranteed
Order Now
1.1 'The legislation relating to general health and safety in social care work settings: The Management of Health and Safety at Work Regulations 1999 Reporting of Injury, Disease and Dangerous Occurrences Regulations 1995 (RIDDOR) The Health and Safety at Work Act 1974 (HASAWA) Food Safety Act 1990 Control of Substances Hazardous to Health Regulations (COSHH) 2002 Personal Protective Equipment at Work Regulations (PPE) 1992 Manual Handling Operations Regulations 1992 (amended 2002). 1.2 Health and safety policies and procedures set out what must be done to maintain a safe place of work and meet the requirements of health and safety legislation. For an example there must be safe entrances and exits to the workplace (nothing must be in the way or blocking the entrances/exits), all equipment must be safe to use and tested regularly this include fire test, hoisting equipment so risks to health and safety are minimised. It is also important that there are measures and risk assessments in place to protect vulnerable groups(these should be in the companies polices and procedures).
Training and supervision must also be provided to staff for example on the practices to follow for reporting of faulty equipment, including who this must be reported to, where this must be recorded and how. 1.3 -= 1) Self – My main health and safety responsibilities are: monitor the workplace practices such as care activities, care procedures, the use of care materials and equipment. Minimise any risk of danger and possibility of injury and harm to service users, others and myself…Report and record any health and safety concerns. Attend training. 2) Employer/Manager – The main health and safety responsibilities are: make sure every member of staff is aware of his/her responsibilities with regard to Health and Safety Policy, ensure that there are safe working methods and equipment in place to avoid injury, damage and wastage… Assess and minimise risks, provide health and safety training, information and supervision, provide welfare and first aid facilities and provide protective clothing and equipment free of charge.
3) Others – All staff and visitors to the care home such as service users, relatives, doctors, nurses and agency workers must follow all Health and Safety procedures…follow instructions for use of equipment and report any health and safety concerns. 1.4 Any tasks that are hazardous for health and safety shouldn't be done without special training. Hazards associated with equipment – using hoists and slings, waste disposal, cleaning and chemical substances, hazards associated with people – moving and handling procedures, cooking and given medicines. 1.5 The support and information relating to health and safety can be accessed from The Health and Safety Executive or in short HSE that regulates health and safety at work; they have a website and leaflets of information and advice some of these are free publication, but some do come with additional costs. Additional support and information can also come from attending training and reading books.
In my workplace I'm one of the leads along with my manager that are the health and safety representatives for the company and are always available to offer/ ask advice and information and workplace health and safety policies and procedures that include information about health and safety. 2.1 It is important to assess any health and safety hazards posed by the work setting to minimise any potential risks to service users, colleagues or visitors. These could be environmental hazards, hazards associated with people or equipment. It is also to comply with legislation and health and safety responsibilities. 2.2 As a substance/supporter worker I have a responsibility to take reasonable care of my own health and safety first but also as well as the health and safety of the service users, other staff and visitors. Equally, I must cooperate with my employer on health and safety issues, and ensure that any health and safety equipment is not intentionally damaged.
If I noticed any potential risks with care activities and procedures, or the use of care materials and specialist equipment, then I would report the potential risk to my supervisor or manager straightaway, if I could not deal with the problem myself. Examples could be wet or slippery floors, loose or bare electrical flexes. These must also be recorded in the health and safety report book. 2.3 Risk assessment can help deal with any dilemmas between the rights of the individual and health and safety concerns. An example is when a service user who is very heavy and who is physically unable to move him/her without help may want to do something but lack of sufficient care staff to actually move him at that time may cause risks to the staff involved. Therefore that person may not be able to be moved at that particular time. Service users have rights, staff needs to make the service user aware of the dangers of the move and also the risks to staff and for this reasons the risks to staff would be high. Risk assessment can be used for providing alternatives for this service user.
3.1 The accidents and sudden illness that might occur in my work setting are back injuries through using the wrong manual handling techniques; slips and falls from wet floors; burns or poisoning by chemical substances and disinfectant material, stomach upset by food poisoning by food stored wrongly, tight chest through an infection. Any accidents that occur at work must be recorded in the accident report book. The record must include: the date and method of reporting, the date, time and place of the event, personal details of those involved and a brief description of the nature of the event or disease. 3.2 Certain types of accidents, incidents and diseases need to be reported to a government body under RIDDOR regulations. Only trained staff can give first aid but if a staff member finds that a person has had an accident or sudden illness then they must always call for help immediately and make the area as safe and private as possible, wait for help to arrive and then follow the trained person's instructions.
Always providing support and reassurance is also important and complete the airway, breathing and circulation checks for the casualty. 5.1 The Manual Handling Regulations 1992 (amended 2002) were introduced to reduce the number of injuries from moving and handling activities. This includes pushing, pulling, lifting, moving, putting down, carrying by hand or bodily any goods, equipment and people. Everyone in the workplace must avoid moving and handling where there is a risk of injury for self or others, assess the risk of injury from moving and handling and reduce the risk of moving and handling…. The Lifting Operations and Lifting Equipment Regulations (LOLER) 1998 were introduced to minimise risks from lifting equipment, including hoists and slings. 5.2 It is important to read and follow the risk assessment and only complete tasks for which you have been trained for. Make sure all equipment is safe to use and make all checks before hand, always follow the instructions and guidelines. Do you need equipment? If so check that it is available and in full working order. Prepare and check the environment. If working with a colleague makes sure he/she knows what to do.
Position: Make sure the feet are in a walking position. If lifting something keep the load close to the body. Bend the knees and make sure the back is not twisting. Lead the foot in the direction of the move. Make sure you and colleague are moving together. Proceed: Keep the object close to the body throughout the movement. Move weight from one foot to another. Keep a good posture at all times. 6.1 The hazardous substances and materials that may be found in my work setting are cleaning materials, disinfectant that can cause burns or poisoning, clinical and bodily waste, medicines or drugs. 6.2 Store chemicals safely in the locked cupboard. Be sure you can read the labels and follow the instructions before use, don't mix chemicals, and don't put chemicals into unmarked containers. Don't put chemicals into containers which have other uses, Clear up spills immediately and report to manager, Be sure you know what First-Aid treatment if an accident happened. Follow the safety rules and keep the workplace safe.
Report anything wrong to the supervisor. Be sure you know how to use the hazardous substances and use protective clothing provided. Every care home has a COSHH protection file that explains how to dispose hazardous substances and materials. Used needles should be placed in a yellow sharps box, clinical waste disposed of in the yellow bags, used and out of date medication collected by the pharmacist. 7.1 Practices that prevent fires from starting include: the use of smoke alarms, ensuring all cigarettes have been extinguished, ensuring all unused electrical equipment is unplugged and ensuring electrical and gas appliances have been checked. Practices that prevent fires from spreading include: Keeping fire doors closed to prevent the spread of fire, not opening windows that might make the fire spread suddenly. 7.2 Fire emergency procedures, Sound the alarm, then call the fire brigade, follow the home's evacuation plan, report to the assembly point this will normally be at least 50 meters from the building and with every new service users that come though my place of work , will know where the muster point is, answer to role call appointed person will have a register .
Help others only if safe to do so otherwise close doors behind to avoid the fire spreading, it is also important not to use the lift in a fire. 7.3 All routes of evacuation, fire exits, doors, corridors and passage ways must be kept clear at all times because if a fire occurs, all means of quick escape are available. This also complies with legislation requirements. Within my role in my work, i go though the fire exits and producers every week in rules group , so that if new service users do come in, then everyone know the fire producers. 8.3 Other people always must know of my whereabouts in the place of work , particularly my supervisor and the manager. Because if I am needed then I can be called and we all have jobs to do that day which include group work, lecture and have specific times every day, also to protect me in case I am in danger. Also, if there was a fire at the home everyone needs to be accounted for and valuable time would be lost if the management did not know where I was in the home at that particular time.
9.1 The common signs and indicators of stress are, feeling undervalued and not appreciated, not performing at work and being in conflict with colleagues. The signs can include not being able to sleep, feeling worried, a loss or increase in appetite, headaches, feeling tired and panicking. 9.2 The circumstances that tend to trigger my own stress are conflict with my colleagues and feeling undervalued and also any type of conflict within my place of work. 9.3 I would try to change the situation or change my reaction. Sometimes stress can be avoided. I know my limits and stick to them. I try to avoid people who stress me out. I would look at my daily work and decide between the "should" and the "must". If I can't avoid a stressful situation I would change things to avoid the problem in the future. I would focus on the positive things in my life. I would share my feelings and learn to forgive. I would make time for fun and relaxation.
Related Topics