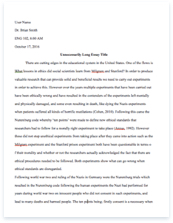 The whole doc is available only for registered users
Pages: 3
Word count: 693
Category: Software
A limited time offer! Get a custom sample essay written according to your requirements urgent 3h delivery guaranteed
Order Now
The hardware and software of a workplace is important to the support of personal, workgroup, and enterprise computing. Although each company operates different, hardware and software will be used in similar form. One of the 15 largest law firms in the world, Kirkland & Ellis LLP, supports nearly 1400 lawyers in 15 cities around the world (Kirkland & Ellis, 2011). Hardware and software are used by most of the lawyers in the company and many more people who help support lawyers. Having each office use the same hardware and software in every office makes supporting them easy for the company.
Kirkland & Ellis LLP deploys standard set of hardware and software to each employee based on his or her position. Every employee uses either a Dell desktop and monitor or a Dell Laptop. These pieces of hardware allow the employee to connect to Kirkland & Ellis LLP's network and function as a corporation. The workstations use the Windows operating system, Windows XP. Windows XP, a Microsoft product, released its first edition in 2001 (Microsoft, 2011). While this operating system is no longer sold or supported, Kirkland & Ellis LLP decided to hold off on upgrading to Windows 7. Because of the compatibility issues Windows Vista, the operating system released after Windows XP, had, Kirkland & Ellis LLP chose not to upgrade. Kirkland & Ellis LLP primarily uses Microsoft products. Their primary Internet browser is also a Microsoft product, Internet Explorer.
The day-to-day tasks of the employees at Kirkland & Ellis LLP consist primarily of word processing. The program they use for word processing is Microsoft Office 2007. This software consists of Word, Excel, PowerPoint, and Outlook. Microsoft Outlook is the software they use for e-mail. In addition to Microsoft Outlook, they have Microsoft Exchange Server. Microsoft Exchange Server is a program that provides email connectivity. They can send email internally and externally. Email is a very important part of the Kirkland & Ellis LLP business infrastructure because their offices are around the world.
Operating offices around the world can lead to communication breaks. Having a break in communication or not being able to contact when needed, can cause problems within the business. To make sure that employees can be reached if necessary, they are given BlackBerry devices. This piece of hardware is a Smartphone. A Smartphone is a cell phone with computer like capabilities. Kirkland & Ellis LLP primarily uses the BlackBerry Curve.
The BlackBerry Curve has multiple features including: (a) email, (b) text, (c) instant messaging, (d) phone, (e) social networking, (f) browser, (g) GPS, (h) Organizer, (i) media player, (j) wallet, (k) word processing (like Office applications), (l) ability to open Portable Document Format ( PDF) documents, and many more(Research In Motion Limited, 2011). Kirkland & Ellis LLP also allows its employees to logon to a remote or virtual computer from the comfort of their home. They use a program called Citrix XenDesktop. Citrix XenDesktop requires large amounts of storage on a Windows 2008 server and a fast network. Citrix XenDesktop is a desktop virtualization program. Desktop virtualization allows users to experience their desktop from any device, on any network. This allows employees to work anywhere in the world as long as they have an internet connection.
The workplace hardware and software that Kirkland & Ellis LLP uses is extensive. Because they are running a Windows-based network, they have Windows 2008 servers, Dell servers and workstations, and an Active Directory infrastructure. A strong set of workplace hardware and software is important to the day-to-day activities of any company. With the benefits of new technology, businesses can improve their business practices and advance. Each office of Kirkland & Ellis LLP uses the same hardware and software over a vast, worldwide network. Without the hardware and software that they use, Kirkland & Ellis LLP would be unable to function as a top 15, fortune 500 law firm.
References
Microsoft (2011). Windows XP. Retrieved July 3, 2011, from http://www.microsoft.com/windows/windows-xp/default.aspx
Careers. (2011). Kirkland & Ellis LLP. Retrieved from http://www.kirkland.com/sitecontent.cfm?contentID=234&itemid=56
Research in Motion Limited (2011). BlackBerry Curve 8520 Features. Retrieved July 3, 2011, from http://na.blackberry.com/eng/devices/blackberrycurve8500/curve_features
Related Topics