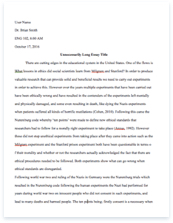 The whole doc is available only for registered users
A limited time offer! Get a custom sample essay written according to your requirements urgent 3h delivery guaranteed
Order Now
1. Identify the strategy changes that have taken place at Hard Rock Café since its founding in 1971.
Since it foundation in 1971 Hard Rock that started as a London Café serving classic American food. It became a thematic chain selling memorabilia in tourist destinations. Ever since the company went through many transformations including adding stores, upgrading its menu and adapting it to each particular location, opening in places that are not typical tourist destinations, and the most effective of all, including live music and rock concerts into the overall customer experience. Hard Rock brought dining to a whole new level by upgrading from simple to a dining event that incorporates music to create this unique experience for their guests. They also introduced into their business the concept of selling their own merchandise and brand, which is unique in each location and it is a huge source of income to the company. Each restaurant periodically rotates the items displayed to keep the "unique" experience sense.
2. As Hard Rock Café has changed its strategy, how has its responses to some of the 10 decisions of OM changed?
The 10 decisions of Operation Management are:
Service and Product Design; Quality; Process and Capacity Design; Location; Layout Design; Human Resource; Supply Chain Management; Inventory; Scheduling; Maintenance. Service and product design: Depending on the region, the some items on the menu will be different, as it has been customized for each location. Location selection: Hard Rock Cafe started with 1 location and then they decided to expand to touristic locations, and afterwards they started to take into consideration every factor and ended up choosing strategic non touristic destinations as well. Supply Chain Management: New Hard Rock Café placed new locations further apart between them each time, but still it keeps on being complicated.
Human Resources: Seeking to hire people that are passionate about Rock&Roll, are prone to serve, and want to provide customers that "unique experience" Inventory: Other than food and entertainment they started to sell their own merchandise on each location, in order to reach that goal, they have collected throughout the years a $40,000,000 worth collection of items which are part of the Rock history Layout: Not only focus in the kitchen flows and restaurant capacity, it focused in the memorabilia and it points strategically to merchandise for sell, that how the retail shop makes almost 50% of the company profit.
The strategy of Hard Rock is the DIFFERENTIATION. Putting all of this together is how the Hard Rock has made UNIQUE it product, even though there are other music related restaurants, their difference is that they sell food, they sell hotel rooms and entertainment, and any business can do that, but what Hard Rock sells a full Rock & Roll experience with unique meals, excellent hotel services with a unique "theme".
Related Topics