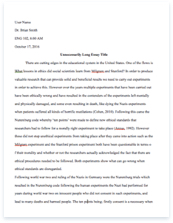 The whole doc is available only for registered users
Pages: 13
Word count: 3068
Category: Computers
A limited time offer! Get a custom sample essay written according to your requirements urgent 3h delivery guaranteed
Order Now
The recent world concern over the impact of global warming forcing in the environmental degradation has been increased along with the excitement over the advancement of science and technologies. In between the mixed issues, the world especially the experts have seen a few hope to reduce the negative impact through the ICT sustainability or also much known as green computing or green IT. So, what is that 'green computing' things are about? The Wikipedia definition on green computing is quite simple but still understandable. It refers to a sustainable computing or IT environment (Wikipedia). From the word 'sustainable' only, most people will understand it as to have an ecological and 'environment-friendly' in a computing environment.
The article on Harnessing Green IT: Principles and Practices defines green computing as "the learning and training of designing, developed, using and disposing of servers, computers and associated subsystem such as printers, storage devices, monitors, with networking and communication systems, effectively and efficiently with slightly or no effect on the environment" (Murugesan, 2008). In keeping with this idea, the goals of green computing are just simple. We want to reduce the use of harmful materials, maximize energy efficiency and promote recyclability. In doing so, many IT professional and corporate IT departments are having green computing initiatives to reduce the environmental impacts of computing operations. Up to now, several research have been done into the key parts such as to make use of computers as energy efficient as probable, with designing algorithms and systems for efficiency-related computer technologies (Agarwal, 2011).
When discussing about green computing, there are five initiative steps towards the goals according to HP and the Environment. The very first one is to develop a sustainable green computing plan. In this stage, the plan on green computing should be discussed with the business leader around the plan including organizational policies and checklists. The plan should include the policies in recycling, recommendation for disposal of used equipment, government guidelines and recommendations for purchasing green computing equipment. The best practice policies should cover power usage, reduction of paper consumption, as well as recommendations for new equipment and recycling old machines (Care, 2006). The second step is by practicing recycle items. Any unwanted or old electronic tools should be discarded in an appropriate and environment responsible manner. It is concerned with the facts that pollutants and toxin metals in a computer are able to emit harmful emissions to the environments. It is also important that the computers to be recycles in any programs recycling services or facilities instead of being dispose of in a landfill.
Proceed to the next step is to make environmentally sound purchase decisions. This is able to be accomplished using Purchase Electronic Product Environmental Assessment Tool (EPEAT) which is a significant procurement tool. One of the benefits that it can help towards green computing achievement is by assisting company to compare, evaluate and select computers equipment based on environmental attributes. Meanwhile, the fourth step is to reduce paper consumption for every day such as sending letter though e-mail or electronic archiving, by only printing selected required pages. And the last step is to practice in conserving power energy used in every day. This can be done simply by turning off the computer or even the other devices such as switch or routers if it is not needed or used. In keeping with the idea, the power management features should be on during shorter periods of inactivity which help to save energy and protect the environment.
Designing green computing devices aims to decrease the ecological effect of computer systems by adopting new technology with new techniques and components while controlling environmental compatibility with economic viability as well as (Murugesan, 2008). Increasing number computer manufacturers are in the process of making green PCs using non-toxic components that used less electric energy and are easily put back together. These new systems are vastly upgradable, thereby increasing their useful life-time. The move from single-core to dual- and quadcore processors helps in saving power while increasing processing performance (Murugesan, 2008). This is the contrasts of the old method of enhancing performance of microprocessors by helping the frequency of the chip's function, which greatly increases power intake and heat creation. Manufacturers now apply power-reduction techniques widely used for notebooks, such as displays that color the backlight and lighten the show (Murugesan, 2008).
One of the ways forward to a green IT environment is by adopting a holistic approach to systematically and efficiently address the environmental influences of computing (Murugesan, 2008). The approach address four complementary path which are green use, green disposal, green design and green manufacturing in which the implementation of these path can bring up a healthy green computing environment. To further illustrate the point, we will look into the main area of discussion. The first one is green use which as adopted by reducing the energy consumption of computers and other information systems and use them in an environmentally sound manner. In short, it wants user to use their laptop, personal computer or even any device in the computing environment when needed and does not wasted the heat and energy for something that is not necessary.
The second subtopic of discussions is the green disposal adaptation by refurbish and reuse of old computers and properly recycles unwanted computers and other electronic equipment (Murugesan, 2008). This is in fact one of the recycles act that have been push by the governments, not only in Malaysia but also in another country in order to reduce the world rubbish and also for getting a positive environment and nature.
At the same time, the third path in the holistic approach is green design. The aim would be to design an energy efficient and environmentally sound components, computers, servers, and cooling equipment (Murugesan, 2008). This seems applicable to many company and manufacturer which involves in the production and manufacture of computers equipment from efficient and effective component which at the same time is environmental friendly. Besides, the specialist such as in network design can also be taken into consideration in taking part when designing the network infrastructure so that it does not affect the nature in computing environment. Similarly, the last point in this approach is through green manufacturing. Aiming for the same goal, it is to produce electronic components, computers, and other associated subsystems with minimal or no impact on the environment.
This holistic approach even has been approach by one of Malaysian company, Basis Bay operates by Dato' Praba Thiagarajah. The company adopt the holistic approach to green IT which include ways to successfully manage carbon emissions, cost saving and productivity gains (Anjum, 2011). They also consider holistic factors including the smart procurement and provisioning of servers, extending the life cycle of hardware and equipment as well as the optimization of computer infrastructure while undertaking the adoption of sustainable practices throughout.
IT performance control moves around tracking and assessing the amount of work performance of a program or a group of systems and modifying the sensible and physical sources in the program code-path to optimize performance and accomplish the throughput and reaction time objectives set for the IT solution. Capacity planning however is a process that is being used to handle the IT sources (Heger, 2009). The objective is to ensure that the IT potential that is available satisfies the current company requirements. Depending on expected upcoming growth patterns, potential preparing allows performing understanding studies to determine the long run program and elements needs in an appropriate and affordable manner.
This is a practical approach that is designed at not over-sizing (and hence not overspending on) program and elements components. The objective is to have sufficient potential available for the amount of work at hand, and therefore small headroom (ample capacity) on the techniques. Utilizing the available elements and software elements as wisely as possible has to be the major objective of any of the present IT departments. Having said that, the discussion made is that green computing as well as control and capacity planning are carefully related.
Earlier in the computer system, technicians had to be very cautious when developing software products. Over the last 20 years, software development became popular and the program complications (such as the OS kernel) became invisible (black box like) to the designers. Most program designers today only have a very restricted understanding of the functionality of the kernel and the elements. Hence, as most IT techniques have more potential than actually needed, a majority of IT departments do not care about real source allowance any longer. Green processing however again loves you very much about real source allowance. Via standards, profiling, searching, and instrumenting program value, the real impact of a program can be identified.
Based on these amounts of work information, program value, OS primitives, as well as elements components can be updated to optimize the techniques. In other words, if less CPU, storage, network, or IO potential is needed to run the programs, less overall IT devices is needed to get the stated company (performance) objectives. Therefore, less heat is created by the IT devices, which helps you to save power needed to control the IT environment. This will lower a business's power invoice, streamline the IT devices, and hence make the techniques more controllable. Green computing in association with performance management and potential preparing will become a requirement for IT divisions to management cost and stay competitive.
According to many researchers, there are several methods or techniques can be applied to reduce computer or personal computer energy consumption. One of the techniques that can be applied is through greening data center (Murugesan, 2008). As many have been aware, the amount of servers in data centers around the world has been increased since last few decade in which the drawbacks of consuming more electricity than earlier models. The number has been doubled since it comes from large company with many servers. These companies face critical issues on availability of electrical power when the data centers expanded steadily. The way forward to resolving the issue is to improve data center efficiency by using latest energy-efficient tools, improving airflow controlling to reduce cooling requirements, investing in energy management software, and implementing environmentally friendly designs for data centers and new measures to curb data centers' energy consumption (Murugesan, 2008).
There are three comprehensive methods to greening data centers which are energy conservation, server virtualization and eco-friendly design (Murugesan, 2008). In recent years, the energy costs now account for approximately 30 percent of a data center's operating expenditures which are a significant amount spent on cooling (Barker, 2006). The IT industry also invents new solutions to address the issue such as using liquid cooling, nano fluid-cooling systems, and in-server, in-row and in-rack cooling. There are also other innovative techniques in making a data center more ecologically friendly which include using new high-density servers, also hydrogen fuel cells as alternate green power sources, and applying virtualization technologies to lower the overall energy consumption of servers and reduced the heat produced. At the same time, old mainframe computers are huge power controls that need a lot of cooling. Hence, major IT vendors are addressing these problems by helping their customers in transferring uses from mainframes to servers.
The second measure is by using virtualization method to reduce data center power consumption (Murugesan, 2008). Virtualization is a key strategy to reduce data center power consumption which involves one physical server hosts and multiple virtual servers. Virtualization allows data centers to merge their physical server infrastructure by hosting multiple virtual servers on a smaller number of more powerful servers, by using fewer electricity and simplifying the data center. Other than improving hardware usage, virtualization lessens data center floor space, makes better consumption of computing power, and decreases the data center's energy needs. Many enterprises are using virtualization to control the data center's huge energy consumption.
Eco-friendly data center designs use an artificial white-colored rubberized ceiling, paint, and rug that contain a low unpredictable organic substance (VOC), counter tops made of reprocessed items, and energy-efficient mechanical and electrical operation at maximum performance (Murugesan, 2008). Eco-designs make use of organic light as well as organic power electricity produced from solar or wind flow energy to run the data center. Businesses that adopt the eco-friendly designs obtain a competitive advantage, as more and more customers want to perform with eco-friendly companies. While making a new data center provides complete design management, IT experts can take actions to reduce heat, maximizing light, and discard components that contain harmful chemicals in current information facilities.
Many United states enterprises are implementing the Leadership in Power and Ecological Design (LEED) which encourages a "whole-building approach" to durability, focusing on five key areas that would be maintainable website growth energy-efficiency, materials selection, water benefits, and indoor quality environment. Despite the listed method, there is another alternatives way which the user consume the thin-client computers where it can save more energy over a desktop PC (Murugesan, 2008). It would also be easier for user to use available computer saving mode features to reduce power consumptions such as monitor or hard disk sleep mode or system standby mode (Mujtaba Talebi, 2009).
Recently, cloud computing is getting much reputation as it can effectively utilize the processing sources and hence can give rise to the issue of Green IT to save energy. It has obtained major attention, as an appealing approach for providing Information and Communication Technology services by improving the utilization of data center resources. Cloud computing is the use of processing sources such as software and components that are provided as a support over a system which is generally the Internet. In principle, cloud computing is energy-efficient technology for Information Communication and Technology provided that it's potential for significant power savings that have so far targeted on only components factors, can be fully researched with regard to system function and social media factors also. Cloud Computing results in better resource usage, which is good for the durability activity for green technology. So to make the service solutions commercialized cloud marketplaces are necessary and are being developed. As the more and more various cloud services are quickly changing in the cloud industry, how to choose the best and maximum solutions will be a great task.
The converged network is also the trend of network growth and green computing. Not just offer innovative new features to the end users, it also proposes a novel way of green computing to the system network operators. One of the research papers on the issue provided the idea of using converged networking for green computing functions (Yang, 2011). The converged system based solution is provided and the benefits of the offer are mentioned. Cobb–Douglas design is for the first time used for studies and the results show that the converged network used up fewer network operation sources in contrast to non-converged systems and it also functions better when the network operation range is improved.
Network convergence is the efficient coexistence of video, telephone and data interaction within only one network (Rouse, 2008). The use of multiple interaction ways in a network provides versatility and convenience not possible with individual infrastructures. It is also called media unity. Despite the advances of network convergence, network developers also encounter major difficulties and challenges. Actual need for bandwidth is perhaps the most important. As programs become more innovative and users return data with progressively rich content, network sources can become confused. A key to effective system unity therefore can be found in the design, set up and maintenance of sufficient components. Another task is the fact that the adaptation of new technology is restricted by the level to which traders and individuals are willing to support them. Still another key issue is the need for requirements that ensure smooth function with multiple end-user platforms and changing devices ways. New technology sometimes brings new types of traffic that place previously unidentified requirements on network hardware, operating-system software and sources.
As a matter of fact, green computing can be said as part of the ecological issue, and it can be part of the solution. Green computing is economically, as well as an ecological, imperative. Green computing will continue to be needed, and not as an option. It presents a modification in concern of the computer and IT industry. So far, the market has been focusing on IT devices handling energy and associated equipment investing. It's not been concerned with other specifications such as energy, cooling, and spacing data centres. However, going forward, the IT market will need to cope with all of the facilities specifications and the environmental effect of IT and its use (Murugesan, 2008). The difficulties of green computing implementation are immense, but latest improvements indicate that the IT market has the will and conviction to cope with the environmental issues.
The IT industry and users must create a good mind-set and be positive toward addressing ecological problems and adopt forward-looking, green-friendly policies and methods. The greenest computer will not incredibly fall from the sky one day, it will be the product of years of upgrades. The tomorrow green computer features would be like effective and efficient, recyclability, manufacturing and materials, service design models, self-powering with some few other styles. Green computing will be one of the major efforts which will break down the 'digital divide', the digital beach that distinguishes the information rich from the information poor.
References
(n.d.). Retrieved November 28, 2012, from Wikipedia: en.wikipedia.org/wiki/Green_computing Agarwal, S. (2011). Green Computing – A New Horizon of Energy Efficiency and Electronic Waste Minimization: A Global Perspective. Communication Systems and Network Technologies (CSNT) on 2011 International Conference (pp. 688-693). India: Conference Publications. Anjum, Z. (2011, July 22). Basis Bay launches a holistic approach to green IT. CIO Asia. Barker, C. (2006, October 25). Data centre energy crisis looms. ZDNet. Care, H. T. (2006).
Heger, D. A. (2009). Capacity Planning – A Necessary Step Towards Green Computing. DHTechnologies. Mujtaba Talebi, T. W. (2009). Methods, Metrics and Motivation for a Green Computer Science Program. SIGCSE'09. USA: ACM. Murugesan, S. (2008). Harnessing Green IT: Principles and Practices. ACM Digital Library, 24-33. Rouse, M. (2008, April). networking convergence. Searchnetworking Channel. Yang, X. (2011). Exploring the Green Features of Converge Network. International Journal of Internet Protocol Technology (pp. 210-216). Switzerland: Inderscience Publishers.
Related Topics