Graduates Lacking Soft Skills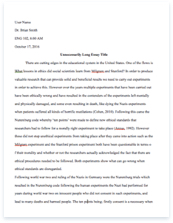 The whole doc is available only for registered users
A limited time offer! Get a custom sample essay written according to your requirements urgent 3h delivery guaranteed
Order Now
Graduates may be able to look forward to higher salaries and more job opportunities this year, but employers have warned that students still lack the "soft skills" needed in most workplaces.
The biannual survey of the graduate job market, published today by the Association of Graduate Recruiters (AGR), found that 43% of employers were unable to fill all their graduate vacancies last year – up more than 10% on 2005 – because students had failed to match academic achievement with leadership, teamwork and communication skills. Most expect a similar shortfall this year.
Employers said "recruitment challenges" included a lack of applicants with the right combination of skills or with the right qualifications for specific job roles, particularly in engineering and construction work.
One telecoms company told the AGR: "We received more than sufficient applications, but I think while candidates have the academic ability, they didn't have the communication and soft employability skills so weren't getting through the assessment centres … and we lost quite a few students through the psychometric testing stages because of a lack of numerical and verbal reasoning skills."
Carl Gilleard, the chief executive of the AGR, said it seemed the "penny hadn't dropped" that students needed to do more to acquire extra skills and become better able to demonstrate the ones they have already got.
He said: "The world of work is very much based on relationships and we all have to deal with other people working in teams. That means they have to be able to communicate in different ways. You have to be able to negotiate and be able to interpret and listen, some people working in teams will have to take leadership roles. Expectations among employers have grown."
The survey of 211 employers, including some of the UK's major corporations, also predicted that the number of graduate vacancies would grow for the fourth year running to 15.1%, a significant increase on last year's 5.2% rise.
This growth is expected to be most evident in finance and accountancy, but increases are also expected to be found in transport and logistics, construction, telecommunications and in the public sector.
Graduate salaries, however, are not keeping pace, with an expected rise of just 2.1% on last year, taking average starting salaries to £23,431, the lowest for six years. Graduates securing work in investment banking and fund management are likely to command the highest median salary of £36,000 a year. Law firms will be breaking the £30,000 barrier for the first time, offering an average yearly wage of £31,300.
"Once again, we are seeing an increase in the number of graduate level vacancies, which is great news for anyone applying for a graduate job this year," said Mr Gilleard. "The current buoyancy of the UK economy is visibly affecting the graduate recruitment market."
Related Topics