Governing health in residential childcare settings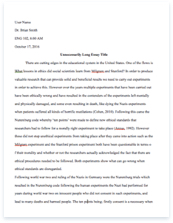 The whole doc is available only for registered users
A limited time offer! Get a custom sample essay written according to your requirements urgent 3h delivery guaranteed
Order Now
There is multiple legislation governing health, safety and risk management in residential childcare settings. This legislation specifies roles and responsibilities of all people and services that are involved in a child care. The aim of these regulations is to minimise harm and danger by managing potential hazards and risks. Whatever sort of working or living environment one can be in, there is always the possibility of an accident or damage to someone's health.
The multiple legislation put in place to manage and minimise potential danger include,
The Health and Safety Executive (HSE)
The HSE is the UK government body responsible for enforcing health and safety at work legislation. It also plays a major role in producing advice on health and safety issues, while also giving guidance on relevant legislation. The role of enforcement is divided between HSE and local authorities. Further it also researches oh how effective the legislation is and consults with employees and employers on how to hoe effective the laws are and discusses any amendments. In my setting the key points on health are underlined as follows; these are a few examples.
Provide a healthy working environment.
Provide a safe place in which to work with safe means of access.
Training and supervision to enable all staff to comply with health and safety procedures.
Appropriate management procedures and review arrangements to monitor and audit compliance with the Health & Safety.
Comprehensive Health and Safety policy subject to annual review by managers of the company.
Reporting of Injuries, Diseases and Dangerous Occurrences Regulations 1995 (RIDDOR)
These are regulations that require employers, those that are self-employed and people in control of premises, to report work-related deaths, major injuries, work-related diseases and dangers that have taken place in each period.
Health and Safety at Work etc Act 1974 this is often referred to as HASAW or HSW, this Act of Parliament is the main law in the UK health and safety legislation. It puts responsibility on all employers "to ensure, as far as is reasonably practicable, the health, safety and welfare at work" of all their employees.
http://www.healthyworkinglives.com/advice/Legislation-and-policy/Workplace-Health-and-Safety/health-safety-legislation
Manual Handling Operations 1992;
This guidance aims to help employers comply with the Manual Handling Operations
Regulations 1992, it helps to control and reduce the risk of injury from manual handling. It states employers' duties and stipulates what "reasonable practice" is. This legislation also covers an individual's physical ability as it is believed that the strength of healthy women is less than that of healthy men. This relates to their body sizes and amounts of muscle. This physical capability may also vary with age.
In my setting for example a young person or female members of staff will receive help where needed. Training is also provided on how to safely position yourself to avoid hurt or damage when moving and handling. The law provides clearly the right way and the wrong way.
COSHH is the law that requires employers to control substances that are hazardous to health. You can prevent or reduce workers exposure to hazardous substances these can be by, finding out what the health hazards are, for example employees or children that are asthmatic may not be exposed to overpowering smells of cleaning chemicals etc. This will help to prevent harm to health making sure they are used all cleaning chemicals are locked away and used appropriately. Most businesses use substances, or products that are mixtures of substances. Some processes create substances. These could cause harm to employees and young people.
Sometimes substances are easily recognised as harmful. Common substances such as paint, bleach or dust from natural materials may also be harmful.
In my setting we have our own policies and procedures which Is stored within the workplace and is updated as and when needed. These policies contain vital information for employees in relation to health and safety practice within the work setting. We also have risk assessments and management procedures. These policies and procedures are evaluated regularly to ensure the requirements are met. We have a designated person in our workplace who is responsible for ensuring that any updates to health and safety requirements or risk management is executed and then this is communicated across the employees during training, handovers and supervisions. We also have a maintenance team in our workplace who are responsible for attending any health and safety issues that occur.
Health and safety is monitored and maintained in a variety of ways within my setting, there is a Healthy and Safety policy, which is shared with all staff, outlining the main areas. Staff training is kept up to date. Risk assessments are carried out regularly including a daily check of the environment which is being used. The Unit manager is responsible for health and safety and any risks identified should be directed to them, they will then decide the best process to rectify them. Regular staff meetings are held where any issues can be raised. Young people, staff and visitors are made aware of any issues concerning health and safety to help minimize any risks and to ensure children can thrive in a healthy environment.
Management in my setting have always been responsible to ensure that all relevant persons are aware of the Safety Statement and understand its terms and should make sure that any potential risks and hazards are immediately communicated. Action should be put in place to minimize any harm. In case of any potential risks and hazards that are pending Staff will be informed immediately in a combination of written and verbal communication, including: emails, posters, meetings, training, manuals or handbooks.
It is important to allow children to take risks and challenges. Any activity a child or young person does involves some risk. We must consider the age, needs and ability of each individual needs. If an activity is well planned and organised the chance of an accident or injury should be minimal. Allowing children to take risks will build a child's self-esteem and confidence. This will teach the children or young person about safety and how to assess risk, they will also gain responsibility.
In my setting the children and young people go on multiple offsite activities that could cause risk to the individual such as go karting, swimming or to an activity centre. Care staff in my setting ensure that risk assessments are completed before the activity is due to happen and ensure that the children or young people will listen to staff at all times. Risk assessment is not about eliminating risk, it is about managing it. That means taking steps to minimise dangers, without losing what is worthwhile – such as the chance to play and opportunities for growth and learning.
We also educate the children and young people by completing key work on risks and dangers that they could be putting themselves into around site such as climbing onto buildings to ensure that this risk is eliminated.
Carers have a duty of care which rests upon an individual or organisation to ensure that all reasonable steps are taken for the safety of a child or young person involved in any activity or interaction for which they are responsible. Any person in charge of, or working with children and young people in any capacity is considered, both legally and morally responsible to keep the young person safe. Even though it is claimed that not allowing young people to engage in independent mobility and environmental learning denies them the opportunity to develop the skills and resilience that they need to be able to be safe and manage complex environments. There are also indications that such restrictions have long-term implications for young people's future development, health and well-being. However, exposing young people to any risk is deemed dangerous and negligent. Yet teaching young people to manage risks for themselves and take sensible decisions makes them safer. It also helps them to develop and be responsible and mindful of others. Carers are torn between the balance and at times restrict the young person's
It is important that risks are controlled in the living environment to avoid harm and diseases. To make sure the living environment is safe and healthy it should by foremost be clean, hygienic and none hazardous. To do this we assess what might cause harm to young people or staff and then check whether we are taking reasonable steps to prevent that harm. This is known as risk assessment and it is something you are required by law to carry out.
Food is kept up to date making sure that the most recent is stored at the back of the fridge; we do this through food rotation. Food is stored safely and appropriately. All fridges in each house are kept clean and tidy. This is checked every night and recorded. Young people are encouraged to keep their bedrooms and general areas clean and tidy with help and support from staff.
To avoid accidents objects lying about as trip hazards are immediately removed. Wet floors dried and kept cleaned. Young people are also encouraged to do chores such as washing after themselves and keeping their clothes clean. Personal care is encouraged and monitored by staff.
All Staff members using any dangerous substances for cleaning make sure that they are locked away immediately after use and are not left lying about. Medication is also stored away in the office and locked in medication cabinets and this can be accessed by through designated members of staff when needed.
Other factors to consider ensuring a healthy living environment include
Space – is there enough space or room for the children or young people to achieve what they should, does furniture need moving if there is not enough space for the activity they are partaking in.
Accessibility and safety – All entry doors should be lockable to prevent any un wanted visitors but also allow for an easy exit in the case of an emergency
Light, ventilation and temperature –light may need to be adjusted accordingly, lighting should be adequate especially in the dark. Adequate heating is important to provide comfort in cold weather.
Sound – some young people may be sensitive to sound, for example, a child on the autistic spectrum. It may not always be possible for noises to be avoided it is important to be aware of the effect they can have on other young people especially during settling times.
Monitoring and reviewing risk assessments are important for maintaining health and safety standards in my work setting. It can be time consuming however very beneficial for health and safety by reducing accidents and injuries. While most of health and safety information will only need to be disclosed at a formal review, an effective monitoring process can ensure that all relevant details and events are brought to attention. In my setting management and staff are committed to safeguarding and promoting the welfare of children and staff members always must act in the best interests of the young people. It is everyone's responsibility to ensure that young people are cared for appropriately and safeguarded from any harm.
Fire risk assessments are carried out regularly by the Fire Safety person to examine the fire safety procedures and measures required in the buildings. The Health and Safety plan is used to identify health and safety objectives regarding fire safety and provides a timetable to ensure that these objectives are met as required. Fire extinguishers are provided in every building. staff and young people are often trained and reminded on what procedures to take to avoid causing fires and what to do in case of a fire.
Temperature surveys are taken to measure both high and low temperature levels. These are carried out on request with the aid of a temperature log. e.g. fridges and freezers are set at the approved and required temperatures.
Insurance cover staff members have public liability insurance and employers liability insurance. The certificate for public liability insurance should be displayed and each driver has a test to do before they qualify to drive company vehicles.
Periodic examination of documents such as risk assessments and training records are carried out on a regular basis to ensure they are kept up to date and that training requirements and needs are met.
Keeping track of any changes, such as new procedures, equipment and processes that have been introduced in the workplace, this is done through refresher courses and training.
In the event of an accident on site this would generate a new risk assessment that will take in to account what has occurred, any past risk assessments and the information will be combined to put in place a new risk assessment which could lead to changes being made to the environment to ensure the young people's safety. For example, a young person climbs on the school roof could lead to a barrier being put in place to stop potential accidents.
The appropriate agencies and carers of the young person will be informed of the accident.
All staff are made aware to avoid further accidents. Staff will record the accident in a form, In my placement this is called Wings Accident Injury Record. The following information is required: Full name of staff, young person, witnesses, date, time of accident, location of accident, name of first aider, Description of incident including details of events leading up to it, activity being undertaken and what happened to cause the accident.
This information then will be passed on the parent or carers of the young person, social workers and senior management. This may be passed on to other professionals in charge of health and safety at my placement to help review the accident and stop potential accidents in the future.
incidents WINGS NOTTS
HEALTH AND SAFETY POLICY
(Residential Home and School)
Publication Date: August 2016
Review Date: August 2017
A reportable incident could include; Abusive/inappropriate language. Physical violence/aggression. Sexualized behavior. Threatening behavior.
Bullying behavior. Gang-related behavior. Damage to property.
Taking others' property.
Uncooperative/disruptive behavior. Substance misuse incl. smoking
Unauthorized absence.
Criminal activity/police involvement.
The young person's negative behavior will be challenged where staff will use de-escalation techniques such as, calm talking, offer of change of face, verbal support, reminding of success and planned ignoring.
If the young person is a risk to themselves and other people staff will initiate a restrictive physical intervention to prevent harm. Staff will record the Incident in a form, in my setting this is called Wings Incident Record. The following information is required: duration of incident, Full name of staff, young person, witnesses present, date, time of incident, location of incident, summary of incident including antecedents, de-escalation techniques used, how the child responded and how the situation was resolved.
A discussion and reflection are undertaken with the child by a staff member who was not involved in the incident.
The information will then be documented in an Incident log.
This information then will be passed on to the parent or carers of the young person and their social workers.
injuries WINGS NOTTS
HEALTH AND SAFETY POLICY
(Residential Home and School)
Publication Date: August 2016
Review Date: August 2017
In the event of an accident a trained first aider will provide medical support. Depending on the situation a decision will be made by the first aider and senior staff to seek out further support by contacting the emergency services or seeking advice from the school nurse.
The relevant agencies and carers of the young person will be informed.
All staff are made aware to ensure the young person is monitored. In my setting staff will use the same procedures as an accident.
The document used in my setting is called Wings Accident and Injury.
The following information is required: Full name of staff, young person, witnesses, date, time of injury, location of injury, name of first aider, Description of incident including details of events leading up to it, activity being undertaken and what happened to cause the injury. We also use a body map in my setting to highlight the exact area on body that has been injured.
This information then will be passed on the parent or carers of the young person, social workers and senior management. This may be passed on to other professionals in charge of health and safety at my placement to help review the injury and stop potential injuries in the future.
Related Topics