Gordons Health Functional Pattern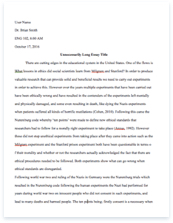 The whole doc is available only for registered users
A limited time offer! Get a custom sample essay written according to your requirements urgent 3h delivery guaranteed
Order Now
1. Gordon's Functional Health Patterns
HEALTH PERCEPTION AND MANAGEMENT
The patient's condition greatly affects his health perception and management. He cannot perceive if it were already deteriorating and complicated. Because of his illness' he cannot recall or give importance to his health status. Management of his health relies solely to his caregiver and family.
NUTRITIONAL – METABOLIC PATTERN
Mr. S. V.'s typical food intake includes soft foods because he cannot have dentures and has difficulty of chewing his meal but eats his meals 3 times a day. He doesn't finish his meals according to his caregiver but does eat mammon when he is hungry and also can drink only up to 4 to 5 glasses a day
Furthermore, he was in low sodium diet as prescribed by his physician.
ELIMINATION PATTERN
Mr. S. V.'s bowel elimination pattern were usually 1x in every 3 days with a brown in color and would sometimes be constipated. With regards to his urinary elimination pattern, he voids 3x a day with a light yellow urine color. Also, caregiver notices problems with patient's bladder control.
ACTIVITY – EXERCISE PATTERN
Mr. S. V's caregiver stated that because of the clients illness and its age the client experiences insufficient energy and fatigue in performing his daily activities but always attends the morning exercise and do simple exercise on the upper and lower extremities by means of shaking and stretching. The caregiver assumes responsibility even with the patient's simplest activities of daily living such as changing his clothes and
grooming. The patient is dependent to a caregiver in his tasks.
ROLE – RELATIONSHIP PATTERN
According to his caregiver, the patient has been a widow for some time already. The exact year unrecalled/unknown. His children takes care with his expenses and are the one who supports his medical needs. With his disease, Mr. SV is unable to perform his role as a father to his children and many other roles he holds responsibility to before his debilitating condition in the community and social circle.
COPING – STRESS TOLERANCE
Mr. SV's condition renders us unable to know how he looks at things. Wandering is a common activity patients with Alzheimer's disease do. .
SEXUALITY – REPRODUCTIVE PATTERN
Mr. S. V. said that he doesn't have any history of sexually transmitted disease or any disease that affected his genitals. Also the patient doesn't have an active sex life due to his condition and he was widowed for years.
VALUE BELIEF PATTERN
Mr. S.V is a Roman Catholic though not attending the mass regularly. His values and beliefs were shadowed by his condition. But caregiver states that according to the patient's children, before his condition now, he was usually a church goer and has been intact with his belief to the church and to God.
SLEEPING PATTERN
Patient usually sleeps for at least 5 hours per night and sometimes takes naps in the afternoon. He usually go to sleep at 8pm and wakes up in between the hours of night. Many older adults have problems sleeping, but people who have Alzheimer's often have an even harder time. Alzheimer's may reverse a person's sleep-wake cycle, causing daytime drowsiness and nighttime restlessness. These sleep disturbances often increase as Alzheimer's progresses.
COGNITIVE PATTERN
Mr. SV's disease which is alzheimers disease primarily affects the patients cognitive status. According to the caregiver, the patient's early manifestations were not remembering recent events followed by confusion ad progressed to the patient's current status which is forgetting everything at once. He could also be observed being withdrawn to his family and the society.
Related Topics