Good Practice in Performance and Reward Management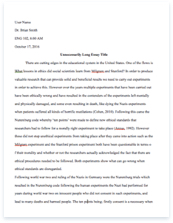 The whole doc is available only for registered users
A limited time offer! Get a custom sample essay written according to your requirements urgent 3h delivery guaranteed
Order Now
1.1 Performance management is a process that reviews each employee` work against organisation standards and requirements. Companies serve 1. Employee/employer decision making and their 2. employee`s development throughout performance management. Whenever this system used for decision making then the appraisal meetings and their information could be used for promotions, salary increase or reduction in force. This advanced tool that information can be also used for employee development. It highlights training needs and gives guidance. By using performance management system companies can ensure that fairer decision making vs. development. An organisation benefits as it put standards in place what the organisation sees what is expected and what is perceived.
Treating employee employee`s fair increases the company ability to stay consistent and employees more like to stay loyal. Most of performance management systems based on a competency model. This system clearly defines required skills, knowledge, company standards on all levels, expected behaviours and objectives to achieve companies' goals. Salary and training bandings give good understanding of the system that employees can clearly see what is expected from them to achieve for example higher salary. Businesses also benefit of increases employee motivation and company productivity in a longer run.
All supervisors and managers must be fully trained on how to conduct it with efficiently, understand the importance of fair evaluation. Performance management can be used as company defence when it comes to a legal challenge that involves employee performance. Employees must be informed about company expectations and rated according to their job description in the relevant job they work in. To serve this purposes the must be well documented procedures and standards put in place. 1.2
Performance Planning: These goals can be identified in several ways. It could be written by either the line manager or employee and jointly. It is the supervisor responsibility to outline and give guidance of employee goals. During the evaluation appraisals the employee decides about the key performance areas and targets that can be achieved within a period of time.
Goals should be S.M.A.R.T specific, measurable, achievable, results-focused, and time-bound.
Performance Appraisal and Reviews normally take place twice a year. Employee is given a self evaluation form to describe own performance then its followed by the employers` rating. During the process both parties review previous performance and outline areas those luck of expertise, skills and how it could be overcome.
Counselling after the Feedback on the Performance : To give ongoing feedback to employees about their performance is very important. It not just maintaining productivity counselling gives general directions what an employee is doing well to accomplish goals. Employees should always received open feedback about the identified training/ development needs.
P.I.P Personal Improvement Plan is a tool that gives support to address underperformed areas. Most of the time deadlines are given.
Positive Feedback and Rewards: Constant positive feedbacks and incentives keep employees motivated.
Performance Review and Potential Appraisal: Evaluating performance and competency mapping. Performance review are ideal to take place the end of the year Process should maximize employee engagement and morale, identify strengths, setting objectives.
1.3 Work motivation: Stimulation of certain behaviours that needed to maintain and achieve business goals and objectivesVarious motivators could affect each individual's behaviour and performance. Each Individuals gets motivated by intangible factors: contributing to the common good money, promotion other fair treatment and good work environment. Whatever is the case individual`s motivation affects their commitment to work and their work ethicattitude that is mainly influenced by the company`s management and work colleagues. Management should take all these factors under consideration and have to make sure that they create a perfect work environment that give space for all time of employee to contribute their best and feel valued within the organisation. What are the benefits of motivated staff according to recent researches?
Companies could benefit of fewer absences at work
Highly motivate employees are deliver higher levels of performance Employees willing contribute more when demand is high.
Employees stay loyal to their organisation that results low staff turnover Better customer satisfaction- better customer retention
Researchers in the past have made valuable discovery about employee relations what is the cause of dissatisfaction and satisfaction at work. Companies that want to be successful in the long run should consider these result:
Herzberg during his research analysed 200 engineers and accountants and asked them to recall what each they feel positive and negative at work. Herzerg decided to search with a 2 step approach ( Hygiene factors and Motivator factors)to identify the problems Hygiene factors are unpleasantness at work. If businesses do not considers them during their operation it could cause dissatisfaction at work.
Motivator factors are the employee needs for personal development and growth. If they are effective individuals achieve and contribute more than just their average performance.
Maslow's hierarchy of needs is a theory in physiological theory that was written by Abraham Maslowin his 1943 paper "A Theory of Human Motivation" . Maslow have used five different terms to describe human motivation. Physiological needs are those physical requirements for human survival. These are the most important. Safety : such us financial and non financial security( health, family), Belongingness is the 3rd level of people`s needs are involve a type of feeling and more interpersonal. Esteem: humans – employees at work need to feel valued and respected in a ideal work environment. Self-actualization is desire to become everything that is possible. promotion
What effects de – motivated employees have on businesses ?
Low productivity in businesses
Poor service quality
Breakdown in employee – employer relationship. It could lead to Strikes / industrial disputes
High staff turnover
The similarity between Maslow`s and Herzberg`s model is that both suggested that employee needs must be satisfied to be fully motivated and be productive in life / at work
2.1 Def.: Reward is a thing that is given to employees as recognison for their services and effort or any type of achievement.
Purpose of reward management is that to provide interest and motivation to employees at work. Organisations use Reward strategy motivate workforce to maximise its performance. It is important that the reward must be always something that is the employee desired. When reward is given employees tend to maintain higher level of performance. To be efficient Reward management systems ensure that rewards based on the employee`s performance and used it as an example to motivate other. This system is also used as a tool. Employees reached reward will always look for new levels – rewards knowing that these incentives are real and given. It could also control expenditure on salaries and wage.
Reward system uses benefit packages to find and keep good employees and attracts the desired calibre. When an employee fully understands what his/her company is trying to achieve and why, then they more likely to work for the same goal for the desired profit.
Def.: Total Rewards is the collection of all those tools that available for employers to motivate/retain existing employees or attract potential candidates. It includes both financial and non financial rewards that the employer sees value employees with. . Throughout history, employers have been challenged with attracting, motivating and retaining employees. From the simplest barter systems of centuries past to the current complex incentive formulas of today, the organizational premise has been the same: Provide productivity and results to our enterprise and we will provide you with something of value.
Work life balance
This is a philosophy- with company policies and programs that promote employee success not just at work but home. These kind of programs help reducing stress and improve the employees health and well being. Lots of companies have introduced flexible working hours to help people maintain their healthy personal life. Giving opportunity to work from home can increase productivity , build trust between employee and employer and reduces cost such as travel or office bills
Financial -Benefits
A variety of Programs that an orgaisation uses to supplement cash compensation that they give to their employees. These benefits according to Maslows theory maintain security for employees and for their relatives. Target based companies gives bonuses after good performance that keeps people motivated and goal focused. This type of benefit includes mandatory benefits such us paid leaves –maternity , paternity, holidays , retirement benefits and Health and Welfare benefits –dental/vision plan , employee loan and medical health care insurance.
Development and career opportunities
These type of incentives help to keep workforce motivated about career building within the organisation. Companies can also use this as a tool to bridge any type of development gaps/ needs within the organisation by up skilling their existing employees. For example Bank groups with internal house training could maintain skilled staff level when they opening new branches without training external candidates. Training and development gives a good understanding of employees where the company is going to what are the short/long term goals. Organisation invest in their staff training create growth within their businesses every day.
3.1 Performance can be assess by internal employees ( Line managers, Hr , peers/colleagues) by self assessment and external companies/personnel ( suppliers, auditors, competitors) Whenever managing good or poor performance "SMARTASS" objectives should be considered and put in place.: (specific, measurable, achievable, relevant , time bound, agreed, stimulating, starching)
Organisation could use several management tools and procedures to ensure that their performance management system works best .
Induction ( gives a strong foundation and knowledge about company structure to new employees) initial performance review ( helping further developments) one-to-one meetings ( gives opportunity to discuss development needs and give and get feedback) appraisals ( measurement, feedback, agreement and setting goals) continuing professional development (CPD).
Both employee and an organisation benefits from Good Performance. Whenever employees feel motivated and engaged they are more likely to perform their bests . An organisation should provide an environment and ideal structure where employees can thrive.
Need for good management in place/ good leadership
Policies in place that are ethical and fair for everyone
Organisation motivate and practices that cover Hygiene Factory ( Herzberg Theory)
Support to encouragement to develop
Regular reviews
Development plans/ setting new goals
Giving insentives
Before trying to manage Poor Performance we have to understand what could have caused it. As Performance is = Ability x Motivation employers who invest in their staff development should consider analysing both factors.
Demotivation ( no employee benefits given, problem in employee relations)
Personal circumstances ( no life work balance)
Luck of experience / training ( people in wrong position- need for up skilling ) Luck of capability caused by illness ( not given enough support once returned)
By considering these factors organisation more likely able to build a more accurate picture of their performance and identify needs.
3.2 Collecting any type of performance information (internal or external) increases objectivity. It also ensures that all factors that might effect performance are considered. These information could contain data like sales and call reports, ongoing dialogue records that has a future result on performance. Performance reviews might include self evaluation of the employee. To be able to get feedback from other ( co workers, customers, mangers) from an employee , employers more likely to use the 360 degree feedback process. For employers to give accurate feedback on an employee`s kill/performance has to compare employee`s self assessment with the gathered information. Companies can also use external date from other Organisation as tool during their PRM processes. For example ONS -Office of National Statistics has lots of useful data in wide range of areas.( government, health, crime and labour market)
3.3 In my current company in The Bread Factory our performance management review process takes place in a six months cycle that dovetails with the company`s strategy planning and departmental budgeting. In order to make this system work it goes through a 3 stage procedure.
1. The first review normally takes place in the beginning of the year in January, consisting of an employee reaching competencies , company standards and development plan. It is a 180 degree appraisal between line manager and employee. 2. Throughout the next six month monthly job chats and team meeting are put in place to make sure work agreement and constant performance is up to date on company polices and target.
3. The end of the six month each of our employee must participate in a performance review conducted by their mangers. Decisions about reward are made against personal development plan and company benchmarks. It highlights career progression in the past six months and identify areas where the employee might lack of knowledge. Information gathered from talk listen chats, self evaluation , 360 feedback from other colleagues and mangers about the employee.
Bibliography
SHRM Foundation Executive Briefing- Kevin Hostler
Management study guide: unknown http://www.managementstudyguide.com/ UVA performance management guide
Maslow, A (1954). Motivation and personality. New York, NY: Harper. p. 236 TDS-Fredrick Helzberg Motivation Theory
Related Topics