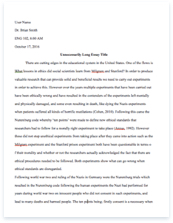 The whole doc is available only for registered users
Pages: 7
Word count: 1523
Category: Camera
A limited time offer! Get a custom sample essay written according to your requirements urgent 3h delivery guaranteed
Order Now
The D Company is a camera manufacturing company started 13 years ago by three young entrepreneurs. The head office of the company is located in San Jose California and has three manufacturing facilities at Seattle for USA, Canada and Latin America, Frankfurt for Europe and Africa and Taiwan for Asia Pacific.
Mission, Goals and Objectives:
The Mission of the company is to produce world-class cameras marketed all over the world, produced at most optimum cost using best manufacturing practices, giving value for money to its customers and maximizing yield for its investors.
The Strategic Goals of the company are:
1. To be among first five camera producers in a decade.
2. To manufacture world-class cameras with a P/Q ratio of at least 4 stars.
3. To maximize financial performance of the company as reflected by a good Earning Per Share (EPS), Return on Investments (ROI), Steady stock prices and a high credit rating.
The competitive strategy
It revolves around decisions pertaining to Research and Development, Component Usage, Manufacturing high performance cameras, wide Breadth of product line, Operations, work force compensation, Outsourcing, Pricing, Sales marketing and Finance decisions.
Functional Strategies:
Following functional strategies were deployed:
1. Product Design: For the product design we made decisions pertaining to Core components such as Image Resolution, Lens, and Memory. For Brand specific components we concentrated on Imaging, The shape and type of camera body, the software used and Accessories provided for both the entry level as well as multifeatured camera. We decided to provide 3 special features in entry-level camera and six special features in multifeatured camera. We introduced 2 models for entry-level camera and one model for multifeatured camera. Various Product design decisions are tabulated in table number 1.
2. Marketing Strategy: For marketing we decided for a mix of multi store chains, local camera shops as well as online retailers. We also kept a provision for Technical support and advertisement. The numbers of stores chains in each of the regions along with average price, special promos conducted, Discounts offered and warranty given are tabulated in Table no 2.
Results:
Following results are obtained from year 6 to 13.
Total Production cost and Unit Production Cost:
Table no 3 shows Total production cost as well as the unit production cost from year six to year 13. The average total production cost for Entry-level camera is $ 74656.38 while unit cost for entry-level camera is $121.69. The Total average cost of production for multiple features camera is $ 60923.25 while its unit production cost is $273.40. Chart no 1 shows the changes in the over all production cost of the cameras. The cost of Production of entry-level cameras has increased over last three years while the total cost of production of multiple features camera has fallen between years 7 to 10 but in last three years that too has shown an upward trend. The unit production cost of an entry-level camera has remained constant over the years while for multiple features there are fluctuations.
Competitive efforts made in last three years:
Table no. 4 shows the competitive efforts made in all the regions for last three years that's year 11 to year 13. There is decline in the technical support budget as well as in the advertising budget, which perhaps has lead to a poor performance in terms of market share of both entry level as well as multifeatured cameras. Market share of entry-level cameras is a ranging between 3. 8 % to 9.8% across all the regions, over years 11 to 13. The market share for multiple featured camera is slightly better.
Profit Generated:
The profit generated for entry-level cameras for the years six to thirteen are shown in Table no. 5 and for multifeature cameras in table no. 6. There is a decline in the profit generated by entry level cameras across all the regions as well as in total (Chart 3). Profit generation is better for multiple featured camera as suggested by chart no 4. Where total profit has gone up in last three years mostly owing to a better profit making in North America.
Financial Performance:
The financial performance of the company over the years six t thirteen is shown in table no 7. The data includes Revenue generated over the years, Earning per share, Return on Investment and Stock Prices. Chart 5 shows that there has been a decline in the revenues generated. Charts 6 to 8 all show a decline in Earnings per Share, Return on Equity and Stock Prices suggesting a poor financial performance by the company.
Credit Rating and Image rating of the company:
Table no 8 shows the credit rating, Image rating and the Investor confidence index. The credit rating of the company has been ranging from B+ to A+. The best in industry score is 20 while the overall credit rating is 20.The image rating is 59 with best in industry and overall rating being 20. The investor confidence index is fair as compared to competitors A and C who have an excellent rating.
Critical decisions made and their affects:
Some critical decisions made by us are pertaining to marketing mix, advertisement and promotional strategy and pricing.
We perhaps erred on the product design providing far too many features in the entry-level camera resulting in an increased cost of manufacturing. We did fairly well in terms of global prices but fared badly in P / Q ratings. The average Price for an entry-level camera in the global market is ranging from 150 – 175 $ while our average cost was $122. For entry-level camera and for multifeature camera our average price was 273 against a global average of $ 400 or more.
Our P/Q rating never went above 3 while the global standards are more then 3. Companies A and C that did very well had a far superior budget for advertising to the tune of 1300000 and 1500000 $. The industry average was 1026000 while we spent just 120000 $. Similarly our technical support budget is less as compared to companies like B.
We also did not have adequate number of models in the market there by limiting choice for the customer. We introduced just one model in entry level and 2 models in multiple feature cameras whereas both Company A and C had 4 and 3 models on sale respectively.
We did not invest much in marketing such as for creating more outlets in terms of multistore chains, camera shops and online retailing. Compared to company A and C we didn't have adequate number of outlets thereby leading to poor sales performance and less revenue generation in our favor.
We did well as far as the warranty is concerned. Our promotional strategy was reasonable.
As far as competitive strategy was concerned for entry-level cameras we did poorly for retail coverage and 3-channel coverage. Contrast this with team A and C which had a high retail coverage and 3-channel coverage. We did ok for Price and P/Q rating where again company A and C did very well. The situation has not been very different for multifeature cameras, where again A and C were outstanding.
All through the project our competitive strength was our offer for entry-level warranty period while our weaknesses were a low technical support budget, poor advertisement strategy and budget, less retailing in all segments such as online and multi store chains.
Changes made:
Perhaps we failed to make appropriate changes in order to bring in desired results to us. Even towards the end we did not realize that our poor performance was due to poor advertisement, promotional and sales strategy. We should have tried very hard to take care of these anomalies especially during the last 3 years. We could have also been benefited by introducing some more models for both multifeature as well as entry level cameras.
Surprises:
The biggest surprise for us was that we saw far reaching consequences on our company's performance of not taking right decisions. We had started the exercise with an objective of establishing a high performing well-recognized product however we failed to do so. Similarly we also failed to maximize our shareholders equity by poor performance. There is a lot to be learned in this exercise for us.
Future Plan:
While doing this exercise there are a few strategies we would like to do differently
1. We shall try and make our product attractive to the customer and for that we shall aim at providing high quality product at competitive price providing a wide range of products to the customer and catering to all the segments of the society.
2. Our next approach shall be to have more models for both entry as well as multifeature cameras.
3. We must have more outlets world wide and pay special attention to online retailing and e commerce.
4. Spend more money on advertisement and technical support.
Related Topics