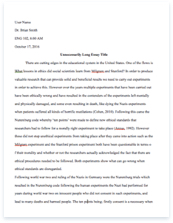 The whole doc is available only for registered users
A limited time offer! Get a custom sample essay written according to your requirements urgent 3h delivery guaranteed
Order Now
It was the day before Christmas when Della was walking through the shopping mall. She had recently been fired from her job at the KIA plant because she was blamed for something she did not do. She wanted to get her husband Jim something really nice for Christmas. Della looked in her pocket and pulled out some crumpled up dollar bills and coins; $3.65 to be exact. "Oh no," she thought, "What am I going to do with this?" Della looked up at the stores full of nice gifts and presents; her favorite charm bracelet glistening in the sun. If only she had the money Oprah had, then Della could get Jim a really nice present.
Jim was a tall, frail man. He had a low paying job and struggled with bills, but he was very religious. He really wanted to do something special for Della this Christmas. Last week he was walking home when he brutally robbed of the little money that he had. He was now broke and upset because he knew he couldn't get Della anything nice this year. All he had was his gold cross. He kept it with him at all times and made sure he always had it. Why couldn't Todd Strange give him a good present to give to Della?
They lived in a small, one room apartment with very little furniture. They had to work extra hours just to pay the power bills. Della and Jim were obviously worried about Christmas tomorrow but neither said anything about it. They had a quiet dinner; Della staring blankly at the tiny TV that they had. They were a very close couple that would tell each other everything. They were also very loving.
That night, Della sat in her room and thought, "I want to get Jim a gold chain for his cross." How would she get the money? As she sat there thinking, she glanced at her desk where her special charm bracelet sat. She knew what she had to do, but it was a big sacrifice. While she was in the room, Jim was in the kitchen doing the dishes. He didn't want to not get her a nice gift on Christmas because he would feel awful. He decided to sell his prized cross to go buy his wife a charm for her bracelet. Though it was his one connection to God, his wife was more important to him. Why couldn't Bill Gates give him money like he gives money to charities all around the world?
The next day, Della went to the jewelry store to see how much her bracelet was worth. The lady at the counter came back a couple minutes later and said "$47." Della really didn't want to sell her prized possession, but it was for her husband whom she loved dearly. She found the perfect chain and bought it. Hopefully he would love the gift. Jim was at the pawn shop to sell his cross. He was quite nervous about selling such an item, but he had to do it. It was his only choice. He sold his cross for $50 and went to the Pandora jewelry store and bought a shiny blue charm for her bracelet.
Christmas morning, they woke up, exchanged kisses, and had a nice breakfast. "Della, I have something really nice for you and I hope you love it." She smiled a nice smile and said, "So do I." "Okay, we'll both show each other at the same time. Are you ready?" She nodded. "1…2…3." Slowly, they both brought their gifts out and put them on the table. Della said quietly, "I'm going to be honest; I didn't have enough money to get you something really nice, so I sold my favorite charm bracelet and bought you a gold chain for your cross." It was quiet. Jim had an ironic look on his face. "That's funny, because I sold my cross to get you a charm for your bracelet." They both looked at each other and chuckled to themselves. They realized that they didn't need special presents on Christmas when they already had each other. That night, they had a nice Christmas dinner and celebrated, together.
Related Topics