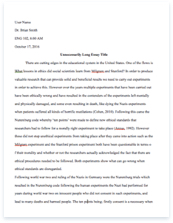 The whole doc is available only for registered users
A limited time offer! Get a custom sample essay written according to your requirements urgent 3h delivery guaranteed
Order Now
Gated communities are housing estates which have a gate or other barriers across a primary access. The estates may also be surrounded by fences, walls or other natural or erected barriers that can further limit access. In games such as grand theft auto 4 which has a gated community called beachgate, while on television desperate housewives live in a suburb of Fairview, where wisteria lane and the residents can be found, this is also a gated community also the real housewives of orange county is set in a gated community in California. In the UK gated communities can usually be found in London, especially in the docklands as like here in Dublin you would find gated communities in the newly developed docklands area and also in Dublin City Centre.
In the Middle East there are workers compounds that are built largely for the oil and building industries. Military bases are also a good example of gated communities because most have private security companies to watch over them. Houses don't make communities; it's the people that make gated communities. You can also have gatedness in hospitals; the main hospitals would be maternity hospitals and asylums. Gatedness goes as far back as the bible for example Jerusalem was classed as an open-gated city, as these gates never closed. A few questions I would ask would be:
1. How far would communities go to keep it a gated community? 2. Would they start to look into people's finances, sexuality, religion, family and friends before being allowed to buy into the gated community? 3. Do gates actually act as a deterrent for burglars?
4. If a resident were to move house, would they live in a gated community again?
Gates may also have an indirect effect on the sense the community in that the residents of a gated community often need to make joint decisions regarding repairs and maintenance of gates and security, and this increases the likelihood of residents actually getting to know each other and ultimately forming a sense of community.
Related Topics