'The Fury' by Stan Barstow and 'The story of an hour' by Kate Chopin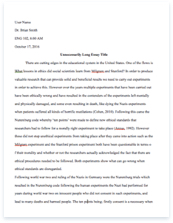 The whole doc is available only for registered users
A limited time offer! Get a custom sample essay written according to your requirements urgent 3h delivery guaranteed
Order Now
The two short stories 'The Fury' and 'The Story of an Hour' share a lot of parallels, for instance, they both focus strongly on the theme of marriage and how in marriage both partners need to be able to have independence and freedom to retain their own individuality. In 'The Fury', Mrs Fletcher is an over possessive wife to her kind, considerate husband whom we know only as Fletcher throughout the story, and, although the roles are almost reversed in 'The Story of an Hour' they are still very similar.
In this story, the wife Mrs Mallard is a repressed woman who finds it difficult to express herself under the watchful eye of her over meticulous, but still loving, husband, Brentley, who feels that he always knows what's best for his wife. I feel that the authors may have reversed these roles accidentally or even unknowingly as they were writing sub-consciously about their own lives.
I say this because Kate Chopin, the female author of 'The Story of an Hour', wrote about a fellow female, Mrs Mallard, being repressed by her husband, whereas Stan Barstow, a male, wrote about a man, Fletcher, being almost dictated and preached to by his fiery wife Mrs Fletcher. However, this might not be the only reason for the writer's embittered views, an additional perspective to look at is the changing times in which the two stories were written. For instance, Kate Chopin wrote 'The Story of an Hour' in the 1900's, a period where women were very much oppressed, controlled and even dominated by men.
The man was the head of the house and what he said went, women were expected to just take orders and rarely ever told the man what to do. It is a similar theme which Stan Barstow. In the 1950's, Britain was a country recovering from the second world war, a war in which the women played as vital a part as the men in victory. With this they were becoming more assertive and in some cases (as shown by Barstow) were laying down the gauntlet to men. I feel that these points are reflected so much by both writers in the course of the stories that it is something that cannot be ignored.
Another parallel between the two stories is that they both have a dramatic twist at the end. In 'The Fury' it is that Mrs Fletcher has killed the rabbits and in 'The Story of an Hour' it is the arrival of the 'deceased' Brentley that, in fact, causes his wife to die of shock. Both are very effective ways of ending a short story, which I found to be a very interesting surprise. Differences in the two stories are in language and style adopted by the two authors, for instance, written in America in the early 1900's, Kate Chopin's, The story of an hour is in American Dialect and broken sentence structure to emphasise desperation.
Where as The fury is written in northern English dialect (use of colloquial speech) and lengthened detailed paragraphs with lots of speech. Another difference is that although 'The Fury' launches straight into the key issue of the story and introduction of the main characters and their emotions (example- Mrs Fletcher had 'drawn blood on an erstwhile rival') where as the story of an hour, although it tells us of the death of Mr Mallard, does not inform us of Mrs Mallard's feelings until later on as the story progresses.
Both writers use third person narrative to tell their stories, this could result in us not getting a fair view on the events from different characters viewpoints. Both writers create their characters well in different circumstances. In 'The Fury' there is a significant focus on the characters eyes and eye contact, the word eye(s) is mentioned eight or more times throughout the story. For instance, there is a focus on Mrs Fletcher's 'glittering' eyes whenever she is building up a temper, also the way Fletcher 'avoided her eyes' when he knows that his wife has built up one of these tempers.
The story emphasises how, when confronted, 'his eyes gave him away'. There is also a focus on the rabbits 'pink eyes' when they blink in the electric light as Fletcher calls it a beauty, to the clear dismay of his 'green-eyed' wife. Mrs Fletcher's personality is suggested by the objects and words that are associated with her; sharp objects like knives, knitting needles and pokers; along with verbs such as sliced, stabbed, dashed and clenched.
When combined with such lines as '… he had drawn blood on an erstwhile rival' and 'brought unnecessary force to bear on the sharp knife' do little to help the reader warm to her character. However, these do not do justice to the sometimes kind nature of Mrs Fletcher and, although she is a very possessive woman, especially when it comes to her husband, quotations that support this being, '… clung single-mindedly to what was hers… ' and her '… rightful possession of Fletcher… ' it is only because she cares for him so much and wants him to open up and spend a bit more time with her.
This is made obvious when we are told of her thinking of her husband in a genial way, mentioning his 'fine teeth' and 'handsome well set up figure'. Mr Fletcher's personality is similar in some aspects yet different in others. I think this because he is kind and caring towards Mrs Fletcher and his rabbits yet he almost always remains calm even when he is faced with an angry, violent Mrs Fletcher, nosy neighbours and the 'other woman'. This of course, is very much unlike his volatile wife.
Fletcher likes to keep himself to himself and doesn't often express his feelings as he finds it difficult to do so. This point is supported by Mrs Fletcher's view that he thinks more about his rabbits than her. This is obviously not true. However, he is often blind to how she is feeling, 'Got a special class for angoras today' backs up this point, Mrs Fletcher resented sharing him with anyone and he is unable to deal with this adequately, although he does make some attempts with; 'What's up now? ' 'put his arm round her shoulders, tentatively… and 'I, love you, lass'.
The relationship between the two of them is obviously strained and they both find it difficult to communicate. Mr Fletchers main hobby is caring for his rabbits where as Mrs Fletchers main hobby would be caring for her husband and she gets very upset and annoyed at not being able to have any love and care given to her in return. I believe that they have been married for a while when the story is set, and that their love and desire for each other is fast diminishing, and, both of them know this.
Mrs Fletcher shows this by throwing a vase to the floor as Fletcher walks out… again. Fletcher recognises this at the end by saying to his wife, 'it'll be better in future. You'll see. ' This theme could also be linked back to the fact that they avoid eye contact throughout the story. Overall I would say that the relationship between the two was once strong and flourishing but now diminishing as all trust has gone. However there is some hope as they both admit they still have a love for each other.
The two sidetrack characters are; 1- The other woman, and 2- Mrs Sykes. Both these characters are important as they create anger in Mrs Fletcher , the other woman who Fletcher had once carried on with is mentioned often in the story, we learn from Fletchers description of her that she is nothing more than a tart, 'all painted and tarted up. ' Mrs Sykes however is nothing more than an interfering stirrer who is just trying to envy Mrs Fletcher and turn her against her husband.
The characters in 'The Story of an Hour' are created in a similar way, as it also has 4 characters, you have Josephine (Mrs Mallard's sister) and Richards (Mr Mallards friend) who both act as the caring, protective individuals who try to help Mrs Mallard through the news of her husband Brentley's death and two main characters, married couple Mr and Mrs Mallard. Although Mr Brentley Mallard does not appear until the end, he is mentioned throughout the story and we can get a good idea of his character from this. It is my view that he is an over-responsible husband who does only what he believes to be best for his wife.
He 'lives for her' although not to her liking. He dresses smartly we read that he carries 'a gripsack and umbrella'. He is very loving and would never hurt his wife; Chopin writes that he had 'never looked save with love upon her'. His wife, however, did not appreciate this over-caring attitude and was seemingly going through a range of emotions at the announcement of her husband's death. She 'wept at once' at the announcement and was not breeched with the 'paralysed inability to accept its significance' as many women would have done.
This shows her softer side and that she had loved her husband even though he ruled over her and gave her little say. This point can be supported by a line from later on which reads, '… she had loved him……. Sometimes. Often she had not. ' The way that there was rain in the air and a 'peddler' crying his wares in the street below tells us of her mood and feelings at this time. Her real character is revealed later on as her husband's death finally sinks in. She is happy and cries out that she is, 'free, free, free! Her eyes were 'keen and bright', and she 'saw beyond that bitter moment a long procession of years that would belong to her absolutely' and her arms opened to them in 'welcome'.
Her new personality is coming out and she is looking forward to a long life ahead of her and a relationship where she might be able to express herself, and prayed that she could live longer now Brentley had gone (when he was alive she had thought with a shudder that life would be 'long') However it was not until her 'deceased' Brentley came home alive, that her illness got the better of her and she died of 'heart disease-of joy that kills. Possibly their relationship is stronger than the Fletchers' because there is more trust in it, although the Fletchers have more love in theirs.
To conclude I would say both the Stories were well structured and had an exciting twist and that the two couples are complete mismatches. Fletcher and Mrs Mallard would make a good couple but Brentley and Mrs Fletcher would not as their personalities would clash together as they both tried to rule each other. I preferred The Fury because it uses lots of speech and we get to know the characters a little better than in The Story of an hour.
Related Topics