Firefly Pricing Strategies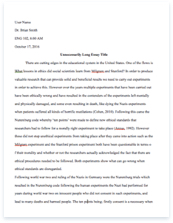 The whole doc is available only for registered users
Pages: 13
Word count: 3006
Category: Airline
A limited time offer! Get a custom sample essay written according to your requirements urgent 3h delivery guaranteed
Order Now
1.0 Introduction to Firefly
FlyFirefly Sdn. Bhd. operating as Firefly is a full-service point-to-point carrier and a full subsidiary of Malaysia Airlines. The name Firefly was chosen to describe the airline's characteristics, which represent agility, brilliance, charm and fun. With unique description, Firefly is easily remembered and recognized. It has the potential to grow and command a brand premium in the community it serves. Firefly is launched on 3th April 2007 and it is Malaysia's first community airline. It is operated by Malaysian Airline System Sdn. Bhd. formerly known as FlyFirely Sdn. Bhd. It is a wholly-owned subsidiary of Malaysian Airline System Berhad. The head office of Firefly is located on the grounds of Sultan Abdul Aziz Shah Airport in Subang, Selangor.
Firefly operates from two hubs which are Sultan Abdul Aziz Shah Airport in Subang, Selangor and Penang International Airport. Although Firefly is fully owned by Malaysia Airlines but it is managed by Firefly Sdn. Bhd. Firefly focuses on serving the dynamic Malaysia, Indonesia, Thailand and Singapore growth region which population consist more than 70 million people. Firefly aims is to bring communities closer by overcoming geographical constraints through their network, linking the world to the communities they serve and contribute to local economies by growing trade and tourism. The target market of Firefly has always been travellers both for business and also leisure. Travellers for both business and also leisure are potential customers of Firefly as it is a low cost airline providing great services.
2.0 Marketing Mix Strategies
Marketing mix is a mixture of numerous ideas followed by a marketing representative in promoting a particular product or brand. The elements of marketing mix are often called the four P's of marketing which are product, price, place and promotion. When marketing their products Firefly need to create a successful mix of the right product sold at the right price, in the right place using the most suitable promotion. 2.1 Product Mix Strategy
Firefly provides customers with intangible products, such as flight services all over the country and also overseas such as Singapore, Indonesia and Thailand. Guest convenience is an element of Firefly's product mix. Firefly offers reasonable low fares while ensuring its passengers comfort and convenience. The empty seat option is convenient for customers who want to enhance their travel experience and comfort. Firefly is able to retain its customers by providing them with excellent service making them feel that the flight is worth their money which will lead to customer loyalty.
Safety is also one element of product mix where Firefly offers Travel Protection to protect passengers from unexpected mishaps, minimize losses and offers emergency assistance. Firefly also provides insurance coverage for its passengers to make them feel protected during its flights. Expansion strategy is implemented by Firefly where it expanded its operation from Penang to Subang and acquired ten ATR 72-500 aircrafts to replace the F50 aircrafts. Furthermore, Firefly ordered thirty Boeing 737-800 aircrafts in relation to its expansion into regional markets in the future. Contraction strategy is also carried out by Firefly when it started to discontinue flights served by its Boeing 737 fleet and ceasing all jet routes by December 2011. Firefly announced on 8th March 2008 that flights from Penang to Kuala Terengganu, Kota Bharu, Koh Samui and Kuantan have been temporarily suspended which is only reinstated during 2011.
2.2 Marketing Mix Pricing
Each product or service comes with a price to obtain, which creates sales revenue. Pricing of an item is an important determinant of the value of sales made. Penetration pricing is also one of the pricing strategies executed by Firefly. Firefly flight services are currently the lowest among the market which has potential to increase sales and market share. The purpose of this strategy is to penetrate the value-conscious market while providing great value at low fares. Competition pricing is executed by Firefly where it sets a price in comparison with competitors, for example AirAsia. Firefly is offering a price matching service to match what AirAsia is offering to its customer, comfort and convenience. Both airlines provide two routes from Penang and six routes from Kuala Lumpur, which is considered to be in proximity and a competition for point-to-point passengers.
Psychological pricing is adopted by Firefly where Firefly considered the psychology of price and the positioning of price within the market place. For example, Firefly charges RM108.95 for a flight from Alor Setar to Subang instead of charging RM 109. The reason why this method works is because customers will think that they purchased their flights for less than RM109, although it is only 5 cents away. Optional product pricing is becoming increasingly popular in the airline industry and is adopted by Firefly to present a low base price that is capable of attracting customers while maintaining the possibility of generating revenues by selling add-ons later. Tickets now are generally priced at a low rate and charges customer separately for virtually anything beyond the ticket. Firefly charges for snacks, taxi booking service, seat selection, baggage weight and many other things.
2.3 Place Marketing Mix
Place is defined as getting the right product to the right place at the right time. Distribution is about getting the products to the customer, looking at the location and where a service is delivered, or whether they need to collect it or will you deliver it yourself. Firefly currently flies to ten destinations in Malaysia and five destinations overseas using a fleet of ATR-72-500s. By the end of the next fiscal year, Firefly would have added four or five new domestic destinations, and increased the frequency of flights to existing ones. Internet booking is a form of place marketing mix as an online 24-hour reservation system is very convenient to customers. Firefly offers a new convenience in booking flights and buying seats by logging onto its website. Apart from that, Firefly too offers mobile booking which allows customers to book flights or purchase tickets through their mobile phones. This is convenient to those customers who do not have laptops and do not wish to go outside to purchase their flights. Firefly also offers authorized travel agents which provide top quality tour products and services which eliminate troubles and worries to ensure customer satisfaction. Customers will feel content and at ease when there is a travel agent provided for them when they reach their destination, removing any hassles to the customer. 2.4 Promotion Mix Strategy
Promotion is the business of communicating with customers. It will provide information that will assist them in making a decision to purchase a product or service. The cost associated with promotion or advertising goods and services often represents a sizeable proportion of the overall cost of producing an item. In the context of marketing mix, promotion represents the various aspects of marketing communication, which is the communication of information about the product with the goal of generating a positive customer response. Advertising is a form of promotion mix strategy whereby Firefly's advertisement is to keep in mind the image of a country, the scenic beauty, tourist attractions and rich cultural heritages which would actually help in attracting and maximizing the number of tourists.
By advertising itself Firefly is promoting its brand and generating more revenue which is important as revenue is the one keeping the business going. Sales promotion is also carried out by Firefly where it offers customers Group Travel providing a better fare for the entire travel party and also more flexibility during booking where with Group Travel customers can submit names up to seven days before departure compared to online booking where customers need to submit their names immediately. Apart from that, Firefly also offers festival promotions where during certain festivals, ticket prices are reduced to let customer enjoy benefits. For example, during Independence Day, domestic flights are priced from RM 75 for one way routes. Publicity strategy is a form of promotion mix strategy implemented by Firefly where it offers lucky draws, redemption of shopping vouchers, free flights and so on to its customers. These tactics can help to promote Firefly where customers promote their brand by word of mouth to friends and family causing an increase in customer base.
3.0 Market Opportunities
Malaysia's medical tourism has had a rapid growth compared to other ASEAN countries which means that the number of foreign patients that are willing to travel to Malaysia for medical healthcare services has increase from 75,210 patients in 2001 to 296,687 patients in 2006 and projected to grow at a rate of 30% a year until 2010, according to the Association of Private Hospitals Malaysia. This large volume of patients in 2006 has brought approximately $59 million in revenue. Medical tourism is defined as patient movement from highly developed nations to less developed areas of the world for medical care by bypassing services offered in their own communities. In conjunction with Malaysia's advance medical service, patients from many ASEAN countries prefer to head to Malaysia for medical healthcare service instead of their home country such as ethnic Chinese Indonesian from Medan, and the treatment in Malaysia is cheaper than most of the popular medical tourism destinations yet the quality of treatment are quite high.
For example, the cardiac bypass surgery that usually cost around $10,000 in USA, costing only $6000 in Malaysia. This is a potential market opportunity for Firefly to penetrate on this segment of customers. These customers will probably fly to Kuala Lumpur or Penang for medical healthcare service. Firefly can capture stopover passengers seeking to visit these destinations especially in Penang where there are 13 private hospitals which Firefly can work with on promoting medical tourism. These hospitals are in the city area and provide good transportation, the ethnic Chinese in Medan prefer to Penang as it has better atmosphere and relative slow footsteps compare to Kuala Lumpur and this two main reason is good for patient for recuperation. Another market opportunity that our group has found is the change of lifestyle of consumers, especially for business man, domestic tourists and middle-class citizens in Malaysia. These segments of people prefer to enjoy a short time range and comfortable flight than to drive their own or sitting five to six hours of bus travel to their destination.
For example, Penang consumer will acquire 5 hours to Kuala Lumpur, 9 hours to Johor Bahru and 11 hours to Singapore. They need to spend all these times on a crowded sit and that is a time consuming travel on a business man prospective. Compared to this long-distance bus services, travelling by plane just need approximately half an hour to every single domestic airport within peninsular Malaysia. There are two main reasons for people changing their lifestyle in Malaysia, firstly, the per capita income had increased to more than US$9,000 (about RM28,000) annually at the end of last year as compared to only US$376 (RM1,159) in 1970 said Minister in the Prime Minister's Department, Tan Sri Nor Mohamed Yakcop. Secondly, the impact of low cost carrier, it will influence the transportation market, economy and the consumer's preference.
The airlines will provide lesser comforts to more clients at a lower fare at around RM250-300. The price is cheaper when it is on promotion, for example, RM1 flight ticket. There are also two main problems that is to switch consumer from consuming bus transportation to flight transportation, traffic jam and increase of vehicle accident rate. When holiday approaches and different ethnics group of people celebrates their main festival such as Hari Raya, Chinese New Year and Deepavali, the traffic jam will cause you to get stuck on the middle of highway for more than 8-10 hours. This will affect the tourist's schedule. The increase in vehicle accident rates, especially the accident rate of bus which travels for a long distance from state to state. More and more information shows that the accidents are caused by reckless drivers and poor bus services. This will stop consumer from choosing bus transportation as they do not want to risk their life on road accident.
4.0 Recommendations
Based on the first market opportunity, medical tourism, Firefly has the opportunity to penetrate into medical tourism by working with tour operators and medical institutions to offer attractive packages. Our recommendation is that Firefly should co-operate with the particular hospital which the foreigners prefer the most such as Gleneagles Hospital Penang, Island Hospital, Adventist Hospital to provide one-stop services to satisfy customer needs. The hospital could recommend Firefly to come up with cheaper price and better services to their customers when the customer wants to make appointment to meet the doctor in advance. This should be a potential opportunity as mostly these patients would not come alone and they will bring their immediate relatives. The airlines should do some adjustment on the channel from Indonesia to Malaysia, for example increasing the flight from Indonesia, Medan to Penang International Airport accordingly to the need of the hospital customer.
Firefly should provide a shuttle bus service from a particular hospital to Penang International Airport, this will lead to ancillary income and boosting airline image. Tour operators are also a key to spread Firefly market share as these operators have most affiliation in tour industries. The second market opportunity which our group has mentioned is the change in lifestyle of consumer. In order for Firefly to respond to this opportunity, our group recommendation is that Firefly should improve the overall airline image to public before penetrating each of the target market. Firefly should improve on on-time flights where on-time flights will not only improve Firefly's branding and also consumer positive perception, but also saves a large amount of money due to inefficiency and downtime and reduces airport charges. It is recommended that achieving on-time flights can be used to evaluate employee performance, and this should have a monthly incentive that is tied to its performance indicator. On-time flight information should be displayed on Firefly's website; this will be a convenience to Firefly customers and also to indicate Firefly's commitment to customer satisfaction.
Furthermore, we did mentioned in the first recommendation that Firefly should provide a shuttle bus service to and from the airport, this solution should not only be implemented in Penang but to popularize to Peninsular Malaysia. This service may need more budgets for the annual report but Firefly can collect a reasonable bus fee from customer to reduce the cost. The most important point is the shuttle bus service can improve customer awareness and positive image to the public. Consequently, with improvement in efficiency and passenger comfort, Firefly can re-position its product, thus improving its market share while maintaining profitability. In order to achieve the above target, several awareness campaigns also need to be conducted, to inform the mass that Firefly offers value travel and also maintaining comfort. Once a brand reputation of low fare airlines has went deep into the minds of consumers, those passengers travelling on a low cost fair surveyed will not look at any other carrier when booking their flights. Lastly, Firefly will need to study all routes and eliminate non-lucrative ones and penetrate those markets that Firefly is capable of.
5.0 Conclusion
In conclusion, Firefly aims to bring communities closer together by removing geographical restrictions and connecting the world to the communities it serve and contributes to the economies by increasing trade and tourism. Firefly implemented a few marketing mix strategies such as product mix strategy, marketing mix pricing, place marketing mix and promotion mix strategy. Firefly created a successful mix of product, placing, pricing and promotion which is beneficial to the company. Under product mix strategy Firefly offers customers guest convenience, safety, and also implemented expansion and contraction strategy making customers content with what they are getting. In marketing mix pricing, Firefly has carried out penetration pricing, competition pricing, psychological pricing and optional pricing causing customers to feel that the service provided is worth their share of money. The place marketing mix indicates that distribution strategy, internet booking, mobile booking and the availability of authorized travel agents will provide convenience to customers letting them feel at ease with the service offered by Firefly. Last but not least, the promotion mix strategy consists of advertising methods, sales promotion and also publicity which are for brand promotion to cause an increase in customer base.
Medical tourism and changing the lifestyle of consumers are market opportunities of Firefly. Medical tourism can attract customers as foreign patients are willing to travel to Malaysia for medical healthcare services as it is a good location for patient to recuperate. Changing the lifestyle of customers will generate revenue as many customers will choose to fly with Firefly rather than taking long-distance coaches. It is time-saving and more convenient too.
Our group agrees that it is recommended that Firefly should cooperate with the particular hospital which the foreigners prefer as to penetrate into medical tourism and to offer attractive packages. It will be beneficial to the company if it successfully enters the medical tourism area. In order to change the lifestyle of consumers, Firefly should improve the airline image to public before penetrating each of the target market as to place themselves into the hearts of many customers while improving market share and maintain profitability.
References
Man, E. T. (2009, 4 13). Firefly – Marketing analysis, discussion & recommendations. Retrieved from http://fyi-penang.blogspot.com/2009/04/firefly-marketing-analysis-discussion.html Dragon88, B. (2011, 3). Porter's five forces analysis of the airline industry in Malaysia. Retrieved from
http://www.studymode.com/essays/porter-s-five-forces-analysis-of-the-608018.html Uherek, E. (2006, 7). Low cost carriers – impacts. Retrieved from http://www.atmosphere.mpg.de/enid/information_2/Low_cost_airlines_- Yanos, M. (2008, 3 31). Top 5 medical tourism destinations. Retrieved from http://www.nuwireinvestor.com/articles/top-5-medical-tourism-destinations-51502.aspx Gupta, S. (2012, 7 16). Top 5 medical tourism destinations in world. Retrieved from http://www.easydestination.net/blog/?itemid=2136 Opportunities for malaysian aviation. (2009, 3 19). Retrieved from http://www.iata.org/pressroom/pr/pages/2009-03-19-01.aspx http://en.wikipedia.org/wiki/low-cost_carrier. (2010, 7). Retrieved from http://en.wikipedia.org/wiki/low-cost_carrier Firefly (airline). (2012, 11 17). Retrieved from
http://en.wikipedia.org/wiki/firefly_(airline)
Malaysia's per capita income rises. (2012, 2 14). Retrieved from http://www.nst.com.my/latest/malaysia-s-per-capita-income-rises-1.46403 (n.d.). Porter Five Forces. Retrieved from http://www.scribd.com/doc/51874782/9/porter's-5-forces (n.d.). Marketing – Firefly. Retrieved from http://www.fireflymarketing.ca/contact.html
Related Topics