ExxonMobil Direction Statement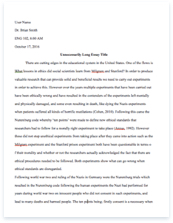 The whole doc is available only for registered users
A limited time offer! Get a custom sample essay written according to your requirements urgent 3h delivery guaranteed
Order Now
I. The Direction Statement
I.1 About ExxonMobil Corporation
ExxonMobil, an American multinational oil and gas corporation formed on november 30,1999, by the merger of Exxon and Mobil. Both Exxon and Mobil are a direct descendant of Standard oil company founded by John D. Rockefeller and his associates in 1870. Today ExxonMobil is the world's largest publicly traded international oil and gas company holding an industryleading inventory of 24.9 billion barrels of oil equivalent .It has the world's largest refiner producing more than 6.2 million barrels per day and marketer of petroleum products. It also produces petrochemical products which are derived from petroleum. Its products are marketed under the brands of Exxon, Mobil and Esso.
I.2 ExxonMobil vision statement
"Exxon Mobil Corporation is committed to being the world's premier petroleum and petrochemical company. To that end, we must continuously achieve superior financial and operating results while adhering to the highest standards of business conduct. These unwavering expectations provide the foundation for our commitments to those with whom we interact."
I.3 ExxonMobil mission statement
Energy is fundamental to the world's economies. Improving living standards around the global requires affordable , reliable energy. Providing this energy is an enormous challenge- one that must be met practically, safely, and in an environmentally and socially responsible manner.
I.4 ExxonMobil Subsidiaries
The following are companies partially or completely owned by ExxonMobil Corporation Aera Energy Esso Esso Australia Exxon
Exxon Neftegas Imperial Oil (69,6%) Mobil Mobil Producing Nigeria SeaRiver Maritime Superior Oil Company Vacuum Oil Company XTO Energy
I.4 ExxonMobil Products
Fuels: Lubrications: Petrochemicals: Gasoline, Diesel, Heating Oil, Kerosene etc Grease, Synthetic Oil etc Polymers, Films, Paints etc
I.5 References
http://en.wikipedia.org/wiki/ExxonMobil#Organization http://en.wikipedia.org/wiki/Exxon http://seekingalpha.com/article/534741-exxon-mobil-s-29-5-billion-barrel-reserves-will-reward-investorsnow http://www.exxonmobilchemical.com/Chem-English/productsservices/products_services.aspx http://www.sourcewatch.org/index.php?title=Exxon_Mobil
Related Topics