"Everyday Use" and "A Pair of Tickets"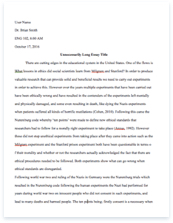 The whole doc is available only for registered users
A limited time offer! Get a custom sample essay written according to your requirements urgent 3h delivery guaranteed
Order Now
In "Everyday Use," Alice Walker writes about a black mother and her two daughters, Maggie and Dee. Both the mother and Maggie are traditional characters, who are proud of their black heritage. However, Dee is the opposite of her mother and sister. She has false thoughts of her heritage. In "A Pair of Tickets," the author, Amy Tan, describes Jing Mei's change in her view of her Chinese heritage during her travel to China. Although both of the authors write about the differences between genuine heritage and false ideas of heritage, Alice Walker conveys the differences characters by mainly describing what the three main characters do, say and think, while Amy Tan handles this material by mostly portraying what Jing Mei sees, hears and thinks.
First of all, how the mother, the narrator of "Everyday Use," and Maggie behave are not only genuine heritages, but also the opposite of Dee's false idea of heritage. The mother is a large and big-boned woman, who can do the jobs that men do, such as milking cows. Her appearance shows a part of her genuine heritage of being a black person, and she works very hard in order to serve her children and family. This is how the mother cherishes her heritage. Although she knows that Dee wants her to lose some weight, have lighter skin and hair, and a quicker tongue, she still loves her black heritage and her appearance. She will not change it in order to please Dee or any other person. Another example of the mother's pride in her heritage occurs at the beginning of the story, where the narrator describes her yard as a comfortable and beautiful place, even though the yard may be just a small and clean one.
Also, at the end of the story, mama and Maggie sit in the yard just enjoying life. This example shows that mama enjoys her life and is satisfied with her lifestyle and heritage. Furthermore, symbolism is another way Walker conveys the heritage. For example, quilts have a very important symbolism generation to another. Maggie, like her mother, also cherishes her heritage. She will put quilts to everyday use, as Dee says, to remember her grandparents. Besides, her mother says, "She can always make some more; Maggie knows how to quilt" (Par69). These examples show that Maggie also cherishes the quilts by knowing how to quilt them, she inherits the skill of quilting from her grandmother because she is proud of her family's roots and carries on the tradition of quilting. Although Maggie is always shy and lacks confidence, she deeply understands and values her family's lifestyle and heritage.
Compare to Maggie and the mother, Dee does not understand her true heritage and does not like it at all. For example, she hates the traditional and humble family, so she lives away from her mother and sister to seek for her ideal life. This is why she looked so calm and impervious even when the old house of her family burned to ashes. She is a self-centered and pea cockish person. For instance, she changes her name because she wants to affirm her African heritage, but she does not care that her given name represents the true heritage of her family and Africa, because of one product of the civil rights movement: Black is beautiful. Moreover, she asks for the quilts and churns so that she can put them in her home as artworks to show off that she has an African heritage and has survived from such a humble family.
This shows that she only thinks of displaying objects like quilts and churns to flaunt her heritage. But true heritage is using these objects for what they are meant to be used for and learning how to make them so that they can be passed on to the next generation. Dee looks down on her family and will not cherish her true heritage as her mother and sister Maggie do, even at the end of the story. The author emphasizes Dee's false idea of heritage and her superficial characteristics by comparing her to her mother and sister.
In contrast, Amy Tan also deals with the differences between genuine heritage and false ideas of heritage in "A Pair of Tickets," but she concentrates on the change of the narrator-Jing Mei-through what she sees, hears, and fells during her trip to China. In the story, there are many situations which show that Jing Mei has a bad impression of China and does not want to admit her heritage of being Chinese. For example, she hates certain behavior of her mother, such as haggling with storeowner, picking her teeth with a toothpick in public, and combining odd colors for winter clothes (Par4). Her mother's behavior embarrasses her and makes her think that she herself is nothing like a Chinese woman. In addition, what she sees during her trip to China also gives her a bad impression of China, but she begins to change her view gradually.
When she is in a taxi in Guangzhou, the taxi driver dodges between trucks and buses, honking his horn constantly (Par59), and she sees workers work on scaffolding without safety straps or helmets. Also, when she arrives in Guangzhou, the station is so crowded that she and her father are constantly being pushed and shoved; however, when she reminds herself that she is in China, she feels right and starts pushing, too (Par33). The reader can see that she is a little accustomed to China and its environment. Later, when she stands in the shower in the hotel, she feels forlorn instead of relieved, since she would like to be a member of Chinese people and to get along with people. Later on, what she experiences changes her mind about her heritage more thoroughly. Before she arrives in Shanghai, she often images that her two sisters will be disappointed when they see she comes along without their mother; and they will not accept her or like her. She thinks so because she does not regard her two sisters as her family members at the beginning, but when she finally meets them, she almost mistakes them for her mother and they warmly and amicably welcome her.
Because her sisters accept and love her, she feels that she belongs to China; she has a family in China and Chinese blood. Besides, she also changes her false ideas of her mother. She has always thought that her mother is ashamed giving up her tow children in Shanghai, but, from the conversation between her father and his aunt, she knows that her mother was forced to give up her children because of her illness when fleeing and she was looking for them all her life, which impresses Jing Mei greatly. She at last understands her mother and mother's love to all her children, including her. She feels that she is not adequate to be a daughter, and now she has emotional connection with her mother, which is also a part of the reason why she changes to admit and understand her Chinese heritage.
In conclusion, both of the authors represent the importance of family and true heritage. Alice Walker uses the comparison between how mother and Maggie, or the behavior of the mother and Maggie to cherish their family and heritage and Dee's false idea of her heritage. However, "A Pair of Tickets" has a happy ending, and the narrator Jing Mei-realizes that she is Chinese and changes her mind about her heritage from her understanding of her sisters, her mother and China. The travel to China leads her to a new area of herself.
Related Topics