Evaluation of Healthcare System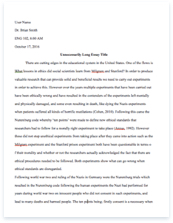 The whole doc is available only for registered users
A limited time offer! Get a custom sample essay written according to your requirements urgent 3h delivery guaranteed
Order Now
Abstract
            The Healthcare system still has areas for improvement. There are numerous issues that plague both the consumers and health care providers, preventing all parties from reaching the optimum care that ought to be delivered and received. This paper would discuss different proposals on how the management of the system can be elevated to a higher level of standard and how physicians and patients can avail of better protection and services.
Evaluation of Healthcare System
Discussion 7: The Impact of Population Health Management Strategies on Overall Community Health (e.g. lifestyle management, disease management, self-care focus)
            Population health management is considered effective if its achieves optimal levels of clinical costs and results for patients concerned (Coventry Health Care Company, 2007). This has a tremendous impact on the overall community health as it is primarily concerned with the lifestyle and regular life of the patients.
            The term population health is much more used in countries such as the US and Canada. The definition of population health is considerably recent, therefore it currently lacks a precise definition. Kindig and Stoddart (2003, p. 380) proposed that population health be defined as  "the health outcomes of a group of individuals, including the distribution of such outcomes within the group." Both researches have also suggested for the inclusion of health outcomes, the different patterns and the determinants of health, and strategies and regulations that connect the previous two (Kindig and Stoddart, 2003, p. 380).
            There is currently an increasing improvement in programs organized for the purpose of disease management. This is a reflection of the attempts that health plans providers have in order to decrease their costs and elevating the level of quality of care given to patients. But the daunting reality is that some of these attempts do not achieve the best cost, which is the primary objective of the projects. It has been found that disease management for a limited group of plan holders that have the disease does not reach the desired results. In the case of management programs for diabetes,  significant results are acquired as better cost reduction efforts are significantly reached through an integrated, coordinated, and managed population healthcare needs (Ketner, 1999, p.1).
            Initiatives for employing disease management has become a major preference for health plan providers as this enables them to balance their need for lowered costs and their need to satisfy the public's requirement of a higher standard of quality in healthcare. Based on reports dated back in 1996, approximately 60% of health plans have adopted the implementation of management of some of the most common diseases. At the minimum of one of three management programs of diseases, which include asthma, diabetes, and congestive heart failure. Unfortunately, only 25-40% of these providers have produced positive cost effective results (Ketner, 1999, p.1).
            These figures, that yielded disappointing outcomes, could lead to the conclusion that the implementation of programs for the management of diseases for the purpose of mutual benefits on health plan providers and recipients is not possible. But there are several instances where it is not difficult to identify the reasons for the ineffectiveness of the cost saving efforts of health care providers. Contributing reasons include the inadequacy of the design of the program. This is basically due to the ineffectiveness of the protocols and techniques, of implementation, and too ideal expectations. It has been proposed that such problems can be remedied through the use of population health management approach (Ketner, 1999, p.1).
            The approach of population health management is purposely designed to accommodate all health plan recipients without screening for the severity of their diseases. As long as they have the disease, they would be treated unless there is a request from the patient that he/she is not to be managed. On the other hand, the formerly employed disease management programs are only concerned with members with a high degree of disease severity and those who voluntarily participate in the program (Ketner, 1999, p.1).
            When a population is managed as a whole, programs can achieve results of both preventing the elevation of disease severity of those members less afflicted and the management of ailments of members with higher levels of severity. There is the emphasis of member self care aided by education, support, and information dissemination. It has been found that through time, this approach has produced positive results of reduced high-risk and high-cost member percentage in the population. There is also the delay or elimination of diseases on members attended with preventive measures and information concerning their medical condition. (Ketner, 1999, p.1).
            Another significant and critical element in managing ailments and diseases while maintaining function and disposition is self-care. The promotion of this approach is highly important as this involves the enabling of patients to become independent and empowered despite their diseases (Bhuya, 2004). Self care reduced the possibility of diseases as members are able to sustain or maximize their health and prevent possible ailments (Haber, 2003; Epp, 1986; Lalonde, 1974; Ottawa Charter, 1996).
            There is a relatively broad definition of self-care. Self care is "the range of health and illness behavior undertaken by individuals on behalf of their own health" (Dean, 1992, p. 34) and it is also "the activities, individuals, families and communities undertake with the intention of enhancing health, preventing disease, limiting illness and restoring health" (Health Education, 1983, p. 181). Those who do not approve of this approach would argue that this does not accommodate the needs of those declining physically, therefore it is a rather harsh method. This would entail that an individual afflicted with a disease is supposed to be self sufficient and has a full responsibility on one's self. Although these are true to some extent, this should not prevent the formulation and implementation of self care programs for afflicted individuals (Willison, 2005).
            The management of illness considered chronic is undoubtedly complicated and it must be attended with the optimum care possible. This therefore needs the cooperation and the participation of the patient and the family.             The success of treatment and management of diseases still highly relies on the adequacy of self care (Bayliss et al., 2003). But such efforts to manage one's self through the patient's treatment could be further enhanced through population health management as this approach also promotes self-care and individual participation which empowers the patient and prevent diseases from elevating in severity. If employers could find a method that would be able to make predictions with fair accuracy as to who among their employees are at risk for costly but short duration health care management, then it would improve the state of health of their subordinates. With this, Population Health Management is highly recommended by experts (Meek, 2004).
            Reduction of utilization and health improvement of employees can be achieved through population health management. They can be successful in determining the population at risk through the aid of health models, such one that was developed by Dr. Brenda Lyon from the Indiana University. It makes possible the measurement of the "gap between how people feel and how they perceive they should feel" (Meek, 2004). The combination of population health management and the perceived health model would allow hospitals to maintain a staff that is both healthy and productive while enabling them to concentrate on other business ventures (Meek, 2004).
            As a summary, Population Health Management has impacted greatly on the empowerment of afflicted patients and it allowed them to become independent from others' assistance as much as possible and it improved their state of health as the responsibility does not only rely on the physicians and medical professionals but also on themselves. This is a better alternative in managing diseases of patients as it allows the prevention of the escalation of disease severity and it allows better patient management through predictions based on population data.
Discussion 8: Focus on 2008 – Building Organizational Supports for Change (Crossing the Quality Chasm)
            There are numerous organizations that concern health care. They lie between the fore running clinicians and the health care environment. Such organizations include "hospitals, managed care organizations, medical groups, multi-specialty clinics, integrated delivery systems, and others" (Richardson et al., 2001, p.111).
            There are various medical practitioners present in hospitals and other health care institutions who are under a continuously elevating pressure as they are expected to promote health and to encourage prevention. But such efforts do encounter organizational hindrances and do lack enough support for their implementation. It has been proven through experience that when excellent practitioners are exposed to an inadequate system, the poor system would smother and win over the medical professional (Skinner,  2001, p. 1).
            In order to achieve successful results in elevating the level of performance of the health care system, organizations must consider unconventional approaches and to adapt technological information systems for raising quality. The organizations and the members composing them have varied levels of output, resilience, and even levels of potential. Those with high levels of performances reach such success through the identification and concentration of efforts in a limited strategic directions. Such are essential in molding the identity of the organization and its future. They reflect what the organization really stand for, making decision making more effective and results improved (Skinner, 2001, p. 1).
            Design and implementation of strategies for the reduction of cost needs the collaborated efforts of both physicians and the hospitals. But studies revealed that physicians do not have the same outlook and foresight for the healthcare field when compared to hospitals administrators. Therefore they should find a common ground and cooperate in order to find a vision that they will share for the benefit of the healthcare sector and their local areas. There should be a concerted effort in formulating strategies that would benefit both parties (Aluis et al., 1994, p. 1).
            According to a study conducted by the Healthcare Forum, there will be three impetus for change into the next decade. These include "globalization, empowerment, and orchestration of technology" (Aluis et al., 1994, p. 1). First, globalization requires a transition from traditional to transformational practices. There should be a shift from risk reduction, body parts repair, thinking linearly and instead gear towards the redefinition of healthcare, public service, and diversifying the workforce. Next is empowerment. This entails that there should be participation among people when making decisions that highly concern them.
There should be a cross-functional structure that would organize all groups concerned in order to achieve optimal results. Then last is the orchestration of technology, which give the requirement of integrating both business and clinical decisions. This entails that there should be an improvement in the network system of communication that will be easily accessible and used by employees in order to take advantage of the exponentially developing biotechnology. This would lead to procedures regarded as noninvasive, being preferred over invasive procedures, in the prevention, diagnosis, and treatment of ailments and diseases (Aluis et al., 1994, p. 1).
            It would always be difficult to establish a healthcare system without a united vision among hospital administrators and physicians. This would result to conflicts in interests that would lead to the decline in health services that the public would receive. Given these impetus for change, the system must adhere to call of times to gain a consolidated stand on the direction to which the health care system must be pointed to (Aluis et al., 1994, p. 1).
            There is currently a fast growing wealth of information due to clinical and medical research studies. In this global community, there is a great influx of different influences in every sector possible. With biotechnology revolutionizing the medical procedures conducted on patients, it can be expected that in less than a decade, there would emerge milestones of breakthrough discoveries and treatment development.
Discussion 9: Policies that Contribute to the Improvement of the Health of the Population
            There is currently an effort from the government where it seeks reforms on population health, proposing changes through public policy. The main components of this change policy include information and motivation from leaders, facilitation of reforms through economic rewards, and technological innovations. This uses the power of leadership in order to promote health and increase public awareness for the purpose of preventing diseases and to improve the average lifespan and quality of life. A public that is given enough information regarding their health needs and the consequences of their actions would lead to elevated social conditions. This leads to a people enjoying stress reduction and health improvement. This also aims for the encouragement of the people to prefer a betterment in their lifestyles, that this change is feasible and that it is not a difficult alternative (McGinnis et al., 2002, p. 87-88).
            It is very important that the public receives better funding and improved communication. There are efforts through communication media currently implemented that youths be educated and influenced to keep them from using illegal drugs. This is a very significant initial act, yet its effectiveness is still to be assessed. The use of campaigns through advertisements and other kinds of media are very promising and they may also be used in other diseases and behavioral disorders (McGinnis et al., 2002, p.88).
            Another element of this change policy is the giving of incentives and rewards to those who would adapt better lifestyles, healthier environments, and improved social conditions. Such incentives can be in the form of legal interventions and economic forms. Such economic incentives include higher taxes for tobacco, cigarette products, and publicly announcing food establishments that do not adhere to food-safety protocols. The use of such rewards are proven to be effective, as it gained progress in the fight against cigars and cigarettes in America. By increasing excise taxes, regulating advertisements and marketing strategies, restraining the people from using the product in public places, and imposing penalties on selling to those not of legal age all contributed to the success of the campaign (McGinnis et al., 2002, p.88).
            The government should be commended for its efforts in seeking better public policy for population health improvement. Funding is one of the most essential aspect in elevating the standards to which the system operates. Giving attention to the fact that the healthcare sector is in need of more financial assistance is a step towards significant changes. And it is comforting to know that there is hope for a better healthcare. Indeed, it is difficult to make the public realize the gravity of their health problems. Most people do not acknowledge the fact that they are categorically obese, or that they are chronically ill. If they have more reasons, or perhaps alternative reasons, to adapt a better health regimen, then perhaps the need to become healthy would infiltrate their consciousness. If the government does its part, then the rest is up to the consuming public. If they refuse, then they are at loss. But the important thing is that everyone does his duty well, and deliver beyond their minimum.
Discussion 10: Focus on 2008 – Measuring Performance of Healthcare Systems
            Measurement of health care system performance is relatively not a recent effort. During the 1860's, a woman name Florence Nightingale was one of the first to attempt to organize hospital data from collecting, analyzing, up to distributing such information in order to pave for an improved system that would reflect the actual performance of the system. This enables people to gain a more thorough understanding and better performance among hospitals. Half a century after Nightingale's pioneering efforts, a man named Ernest Codman campaigned for the public availability of data concerning surgical results and the collecting such information properly. Such a proposal encountered many barriers practically, professionally, and politically. It was only in the last decade did the use of large-scale data sources materialized (OECD, 2002, p.7).
            Several forms of progress have paved the way for the different changes that the system is currently experiencing. Due to technological advances in medicine, there are new prospects for providing health care with better results and reduced expenses (OECD, 2002, p.7).
            This leads to the urgency of having a system that monitors the system objectives and prevent undesirable side-effects. Also, there is a growing public expectation for a more transparent system accountable for their actions and data keeping. Because of this, an important and basic instrument for performance information is expected to be acquired. And last, the elevation of standards of information technology has immediately taken several measurement of process and results that was simply far from possibility until today (OECD, 2002, p.7).
            There has been in increased interest in the performance of the system, this is the reason that the World Health Organization Report of 2000 is dominated by different reactions from league tables of national health system performance that are given in statistical reports. Here, the data describing performance of the system have two general functions. First is to identify policies that work for the objectives of the health care system and second is to determine the functional competence of the different individual medical practitioners and health organizations.  This is basically the role of performance data for both researching and managing the system. Such data are very significant in the promotion of improved health care conditions, better policy making and the adoption of cost-effective technologies that assist medical professionals in searching for ways to personally and organizationally improve (OECD, 2002, p.7).
            There is primarily a single goal among health systems, that is the equitability, efficiency, and effectiveness of the services that they provide patients with acceptable methods to both the recipient and provider of health care. There is the objective of maximizing the positive outcome of the system at a reduced or efficient cost that is amenable to those who provide funding for the services given. (OECD, 2002, p.7).
            There is a tremendous need for measuring and reporting health system performance. It is most certainly difficult to manage what is not properly evaluated and measured. It is only through performance evaluation and assessment can experts gain a thorough perspective on what is being done the right way, which have areas for improvement, and what solutions can be given to resolve problems in the system (OECD, 2002, p.7).
            Particularly in the Primary Health Care sector, there are higher expectations for monitoring and measuring the system. This is the fundamental base of the health care system as this is the first step that patients take when encountering health problems. This is where people expect that their primary health concerns are addressed, therefore, this requires a continuous improvement in providing services and prevention encouragement to patients.
This also provides care that is customized and more specialized, as this is the first step that people take in receiving directions for treatment and management of their health problems. Indeed, one cannot manage what one does not measure. This ultimately gives the suggestion that there should be efforts in determining the different aspects of performance in the Primary Health Care system. Governments should give more funding allocations for more sophisticated methods of collecting data needed for evaluating the system (UBC Center for Health Services and Policy Research, 2006, p.1).
            Besides monetary factors for the improvement of data and information systems, experts that conducted studies on Primary Health Care systems have also determined the different aspects of the Primary Health Care performance that are immediately measurable, with the current and existing capabilities of data collection. As experts have explored on the prospect of finding better alternatives in measuring the different key aspects of Primary Health Care, they have identified that there are certain gaps that separate existing data, preventing system reporting. In this study that these researchers have conducted, they have recommended several methods on how such existing gaps can be alleviated (UBC Center for Health Services and Policy Research, 2006, p.1).
            This can be achieved through the adaptation of a model called the Results-based Logic Model for Primary Health Care. This is a description of the Primary Health Care as an interlinked units and processes (see Figure 1). If the measurement of PHC performance is carried out successfully then the system is reviewed and its key components are scrutinized in order to find the most appropriate ways to improve the system without the need for new data systems (UBC Center for Health Services and Policy Research, 2006, p. 2).
             With the onset of information technology, it is only logical that every sector should exploit this advantage and use this in order to improve their system. In the healthcare sector, data collection, storage, and processing are very essential in determining the  appropriate treatment for a particular patient, therefore it is important that this be given enough funding for a more expedient system.
Professionals should be acquainted with the proper devices and must be oriented in operating the best instruments in order to ensure that the flow of data from one professional to the other is very efficient. Computers are nowadays considered a necessity, therefore hospitals must update their record keeping through the use of these feat of electronic engineering. The country has enough logistics and enough resources in implementing this, therefore it is only right that this be one of the priorities of healthcare institutions.
Discussion 11: Methods for Improving Collaborative Teamwork among Health Care Professionals
            Communication gap among physicians and other health care professionals may result to errors and inadequate outcomes in providing care to patients. One of the primary measures for the improvement of health care quality is the reinforcement of a collaborative team among hospital staff (Stein, 1967, p. 699 & Stein, 1990, p. 546). Physicians and even nurses have varied concepts on the actual patient needs, fundamentally due to the difference in the concentration of their roles in treatment and disease management. But the reality of what the primary objective of all parties is the interest of the patient, that his/her needs must be addressed. There is currently an inadequate system, preventing physicians from synergistically work with one another and produce optimal results (Evanoff et al., 2005).
            In order to reduce the level of medical malpractice in the United States, efforts had been on providing patients their team of health professionals to carry out the proper management of their ailments and diseases. There should be an intense communication among physicians as previous incidents have reflected that conflicts among professionals result to the recurrence of complications. It is quite unfortunate that there is an inadequate level communication and poor teamwork among health care workers. This culture that tolerates faults and inadequacy leads to undesirable output, where complacency and errors become normal and even the most conscientious individuals could no longer differentiate between incompetency and actual problems (Evanoff et al., 2005).
            The definition of collaboration is that nurses and doctors must complement each other in performing their roles must work in a cooperative manner. They are expected to share responsibilities in finding solutions to problems and formulating decisions in performing patient care (Fagin, 1992, p. 354 & Baggs and Schmitt, 1988, p. 145). If doctors and nurses all collaborate, an increased awareness on the kind of knowledge and training of one another will improve the level of decision-making. Therefore experts have found collaboration to be a very essential in the elevation of quality of health care (Christensen, 1993).
            It is a definite challenge to develop a system of higher levels of collaboration. Studies revealed that there is a discrepancy in teamwork attitude among nurses and doctors. Differences even exist among physicians from different fields, for example between surgeons and anesthesiologists. In addition to this difference in teamwork perception is the refusal of staff in their senior level to accept feedback and input from their members at the junior level (Evanoff et al., 2005, p. 12).
            In a study conducted by Evanoff et al. (2005, p. 12), there was no explicit analysis of errors or level of health care quality. Their results only suggest that miscommunication would lead to poor conditions of care quality and more occurrences of errors. They studied units of hospitals and found that only 50% at a time were doctors and nurses communicated adequately for the purpose of patient care. Such opportunities for communication only occur when they review the individual chart of the patient. In the units where they conducted their research, they found no devices or even means for rounds of nurses and doctors.
This was due to the multiple number of doctors and teams of physicians are working on that particular unit. Different professionals attend to their patients at their own time, which prevents them and makes it difficult to conduct rounds between nurses and doctors. The system also lacks the proper format for planning the course of action to be given on individual patients. There was no proper articulation among professionals on the importance of their tasks on the custom plan for the patient, which immediately results to poor prioritizing and even overlapping of priorities among physicians and nurses (Evanoff et al., 2005, p. 11).
Other researches reveal that both communication and coordination are important in achieving better output. In a study done by Fuss (1998, p. 1)and Gittell (2000, p. 807), the implementation of systems for the facilitation and communication of professionals would increase effectiveness and even satisfaction. In order to execute this, Provost et al. (2003, p. 71) suggested that hospitals should adopt the method called "Daily Goals." This would carry out the improvement of communication among members of the team (Evanoff et al., 2005, p. 12).
            Therefore, there are several suggestions that can be made in order to enhance the communication and teamwork among health care professionals. First is the raising of awareness of each other's importance among health care providers. They must realize that each is as important as the other and they must acknowledge the fact that they ought to effectively communicate to each other. Next is alleviation of the discrepancy of perspective among physicians, nurses, and other health care professionals.
Each must gain a mutual respect for each other's roles in order to carry out a synergistic effect in treating and managing patient conditions. Another method is that hospitals should impose that physicians and other professionals find a common time in order to arrive to a consolidated conclusion as how to attack the problem, with each perspective considered. This would elevate the quality of decisions on the direction of treatment for patients. Hospitals should encourage that rounds be conducted by these doctors and other hospital staff together and target a more reasonable form of disease management (Evanoff et al., 2005, p. 1-12).
            Nowadays, it is difficult to acquire a healthcare program that ensures patients with the best concerted effort from their healthcare providers. This is quite alarming as it prevents patients from receiving the optimum care that they are entitled to. It is not fair on the part of the patients to be placed in a relatively disadvantageous position simply due to the fact that there is no consolidated vision among medical professionals. It is therefore important that patients demand from their government the enforcement of a more unified and more structured working environment for healthcare providers. Health is a very serious matter, and attending to people's health needs must never be jeopardized due to the neglect of this problem. For it is a problem, a complicated matter that has been plaguing the system for decades and it is due time that officials take the proper action.
Discussion 12: Social Inequalities in the Health Care System
            There is an obvious discrepancy in the health conditions among those with higher social status and the ordinary people. More civil servants are observed to live longer than those underneath them and higher-ranking individuals seem to have healthier conditions. This is a basic observation that enables us to notice the different factors that determine the condition people. This heterogeneous feature of the population allows experts to better comprehend such issues as there is a greatly varied pool of information. Such can be identified through a simple experiment.
First step is to classify the members of a population according to a certain characteristic, gender, income, occupation, and physical features are some examples. Their health status should then be determined through a concrete method, such as solving for the life expectancy. If there is a detected variation among the groups, then the evaluation of the health status is somehow related to the characteristic used. Observed patterns can be considered complicated, and the most conventional example is the greater longevity in females compared to males. However, data reveal that during their lifetimes, males are considered to have a better state of health. There may be varying interpretations but the data speak for themselves (Evans, 1999, p. 6).
            There is currently a growing concern on the disparities in the health status of individuals from different socio-economic status. People belonging to higher income brackets, higher educational attainment, or those enjoying occupational prestige have consistently given higher levels of health standards. Such a trend can be traced all the way back to the turn of the 20th century and has persisted throughout the decades. The great medical discoveries and advances have proven to be beneficial to people of developed countries.
But this does not eliminate the discrepancy. This is not due to the gradient in health care access, instead due to the different levels of susceptibility to the disease and ailments. It is not because people have better access to health care, it is due to their non exposure or prevention of them from acquiring the disease. Such a condition is true for most countries, however, this is not the case for the United States. America has adopted a different kind of health care system as it results to a socially stratified access in health care. This has a tremendous impact in the health conditions of the country's citizens. (Evans, 1999, p.6).
            The major causes of mortality in the population have been observed to have shifted from infectious to degenerative kinds of diseases. But this still entails the fact that those at the base of the social pyramid still have shorter lifespans. Current research studies demonstrate that deaths for several kinds of diseases are still associated with the social bracket the individual belongs to. Such is a factor that influences a person's ability to contract the disease (Evans, 1999, p. 6).
            Poverty still lies an important determinant in the access to better health care. Material deficiency cab certainly not benefit individuals both physically and mentally. But this fact did not prevent the dramatic rise of the income structure in the last century. If indeed what must be considered is income, then differential income is the factor that must be considered. Researchers therefore focused their studies on the relationship of socio-economic status and health conditions, and the means as to how one is vulnerable to the disease that would eventually lead to death (Evans, 1999, p. 6).
            Experts have found that the important biological process involved is the fight-or-flight parasympathetic response. The brain perceives stimuli considered a threat. This leads to the activation of a cascading physiological response for the generation of maximum levels of energy and efforts towards addressing the perceived threat. This is where biological processes are diverted to, away from growth, repair, and reproductive functions (Evans, 1999, p.7).
            A chronic exposure to threat stimuli can cause an escalated sense of vulnerability. This leads to a constant low level of stress perception and response. This mechanism cannot be turned off, therefore creating damage in the physiological system of an individual. There is a reduction in the functioning of the immune system, leading to the emergence of various forms of diseases (Evans, 1999, p. 7).
            This vulnerability has a direct correlation to control and coping mechanism in order to adapt to the different prospective demands and even various forms of threats. According to studies, the situation in one's working environment has an effect on one's health. As one has the ability to take control and keep a personal discretion on the responses one gives on the demands of his tasks, one is able to keep a better condition. This control is associated with one's occupational position which also entails factors such as monetary revenues, educational background, and social support. These play in one's ability to find coping mechanism and adaptive methods in response to vulnerability (Evans, 1999, p. 7).
            One's social status is primarily associated with the amount of potential stress that a person can be exposed to and the kinds of resources that one has in order to adapt to these stimuli. Resources mainly entail money, social circles, intelligence, and perception of self (Evans, 1999, p.7).
            It is hard to accept that social status is a factor in receiving the appropriate healthcare attention for an individual. Social stratification and racial discrimination are both plaguing the lives of countless people who are left defenseless. They are segregated due to something that they have been born with. They are innocent of the causes that brought them to their situation. Equality is the basis of a democracy. Everyone, regardless of their background, should be entitled to the best health option possible. Their longevity and life quality should never be determined by what they have acquired and where they belong, for they must be given by their government medical attention that is beyond adequate in standards.
References
Aluis, J. J., Vaughan, R. W., and Vaughan, M. S. (1994). The new health care civilization:         integration of physician land and manageria. BNET Research Center. Retrieved January 3,      2008 from http://findarticles.com/p/articles/mi_m0843/is_n7_v20/ai_15654068.
Baggs JG, Schmitt MH. Collaboration between nurses and physicians. Image: J Nurs Scholarsh
1988;20:145–9.
Bayliss, E.A., Steiner J.F., Fernald D.H., Crance L.A., Main D.S. (2003). Descriptions of barriers         to self-care by persons with comorbid chronic diseases. Annals of Family Medicine 2003; 1
            (1):15-21.
Bhuyan, K.K. (2004). Health promotion through self-care and community participation:
            Elements of a proposed programme in the developing countries. BMC
             Public Health 2004;   4(11). Article available from:
             http://www.biomedcentral.com/1471-2458/4/11
Christensen C, Larson JR. Collaborative medical decision making. Med Decis Making
1993;13:339–46.
Coventry Health Care Company. Population Health Management. Retrieved January 3, 2007 from             https://www.fhsc.com/services/PHM.pdf.
Dean, K. (1992). Health-related behavior: concepts and methods. In: Ory MG, Abeles RB, Lipman        DP (Eds.), Ageing, Health and Behavior. Newsbury Park,
             California. Sage; 1992:27-56.
Epp, J.(1986).  Achieving Health For All: A Framework For Health Promotion. First International        Conference of Health Promotion, Health Canada, Ottawa; 1986. Available on-line at:
             http://www.hc-sc.gc.ca/english/care/achieving_health.html
Evanoff, B., Potter, P., Wolf, L., Grayson, D., Dunagan, C., and Boxerman, S. (2005). "Can We
            Talk? Priorities for Patient Care Differed Among Health Care Providers." Advances in Pa          tient Safety, vol,1: 5-14.
Evans, R.G. (1999). "Social Inequalities in Health." Policy Research Initiative Horizons. 2(3): 1-24.
Fagin CM. "Collaboration between nurses and physicians: no longer a choice." Nurs Health Care
1992;13(7):354–62.
Fuss MA, Bryan YE, Hitchings KS, et al. (1998). "Measuring critical care redesign: impact on
satisfaction and quality." Nurs Admin Quart 1998;23(1):1–14.
Gittell JH, Fairfield KM, Bierbaum B, et al. (2000). Impact of relational coordination on quality of
care, postoperative pain and functioning, and length of stay; a nine hospital study of surgical
patients. Med Care 2000;38(8):807–19.
Haber, D. (2003). Health Promotion & Aging: Practical Applications for Health Professionals –             Third Edition. New York: Springer Publishing Company; 2003.
Health Education in Self-Care: Possibilities and Limitations. Report of a Scientific Consultation.          Geneva, Switzerland: World Health Organization; November 21-25; 1983.
Jonas, S., Goldsteen, R. L., Goldsteen, K. (2003). An Introduction to the US Healthcare System.         New York: Springer Publishing. Retrieved January 4, 2008 from          http://books.google.com/books?id=gianB2C5CG8C&pg=PT45&lpg=PT45&dq=aday+la+ce            +begley+dr+lairson+and+r+balkrishnan+2004+evaluating+the+health+care+system            +effectiveness+efficiency+and+equity+chicago+health+aday+la+ce+begley+dr+lairson+ad            +r+balkrishnan+2004+evaluating+the+health+care+system+effectiveness+efficiency+and            +equity&source=web&ots=2RO2wUvt50&sig=IbiRhxzD-9FQbjrE0bzZikU0Ggc#PPT6,M1
Ketner, L. (1999). Population management takes disease management to the next level. Retrieved         January 3, 2008 from       http://findarticles.com/p/articles/mi_m3257/is_8_53/ai_55471453/pg_2.
Kindig, D. and Stoddart, G. (2003). What is Population Health? J. Public Health, 93:380-383.
Lalonde, M. (1974). A New Perspective On The Health of Canadians – a working document.      Government of Canada, (former) Minister of National Health and Welfare, Ministry of    Supply and Services Canada, Cat. No. H31-1374; April 1974.
Meek, J.A. (2004). Increasing Revenue with Population Health Management. HHN Magazine. Retrieved January 3, 2008 from http://www.hhnmag.com/hhnmag_app/jsp/articledisplay.jsp
          dcrpath=HHNMAG/PubsNewsArticle/data/041019HHN_Online_Meek&domain=HHNMAG
McGinnis, J. M., Williams-Russo, P., and Knickman, J. R. (2002). "The Case for More Active
Policy Attention to Health Promotion." Health Affairs, 21 (2): 78-93.
Willison, K.D., Andrews G.J. (2005). The Potential of Public Health to Enhance Chronic
            Disease Management. Short Communication. Public Health 2005; 119
             (12):1130-1132. Retrieved January 3, 2008 from http://dx.doi.org/10.1016/j.puhe.          2005.04.003
Richardson WC, Berwick DM, Bisgard JC, et al. (eds), Committee on Quality of Health in America.     Crossing the Quality Chasm: A New Health System for the 21st Century. Washington, DC:      National Academy Press, 2001. Retrieved January 3, 2007 from        http://books.nap.edu/openbook.php? record_id=10027&page=111.
Skinner, H. (2001). Promoting Health Through Organizational Change. Retrieved January 3, 2007        from http://www.utoronto.ca/chp/download/2ndSymposium/H.%20Skinner.doc.
Stein, L. I. (1967). The doctor-nurse game. Arch Gen Psych, 16:699-703.
Stein, L. I., Watts, D. T., and Howell, T. (1990). The doctor-nurse game revisited. N Engl J Med,          322(8): 546-9.
Canadian Institute of Health Research (2003). Building a Sustainable Public Health Research    Infrastructure in Canada. Retrieved on January 6, 2008 from www.cihr-      irsc.gc.ca/images/Table1_e.jpg.
Ottawa Charter for Health Promotion. WHO Regional Office for Europe; 1986.
            On-line at: http://www.euro.who.int/AboutWHO/Policy/20010827_2.
Organisation for Economic Co-operation and Development (OECD) (2002). Measuring Up:      Improving Health System Performance in OECD Countries. Retrieved January 4, 2008 from             www.ikwilwerken.nl/pdf/eu/8102011ehealthsystem.pdf.
UBC Centre for Health Services and Policy Research (2006). "Measuring the Performance of
            Primary Health Care." Retrieved on January 6, 2008 from www.chspr.ubc.ca/files/publications/chspr_06-21S.pdf.
Related Topics