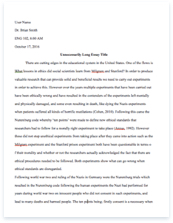 The whole doc is available only for registered users
A limited time offer! Get a custom sample essay written according to your requirements urgent 3h delivery guaranteed
Order Now
The epistemological hegemony is enjoyed by the modern science and believes that not only is it superior but because of its superiority others are way inferior and anyway in their own knowledge also.
Old Ayurvedic knowledge never become obsoletion because of new knowledge. That is the symbiotic relationship between older knowledge forms and modern knowledge forms and that relationship is sought to be established in the process of something way slowly that becomes irrelevant or become untrue.
The whole question of epistemology where even though the traditional ayurvedic doctors understood anatomy, physiology and so on but they do not think that the body is the sum of its parts and that is where the whole Cartesian notion of the difference between mind body and the body constituted of different parts. This was an epistemologically different position in that of medical knowledge in india where the body was whole of tissue, where the most of the organ that are found out by the modern scientist but the principle that govern the functioning of the body was not the part of the organs. They more or less understood the principles of all the parts of the body. But they didn't focus on the functioning of the principles and therefore even the trajectory diseases they didn't focus on the functioning of the principle.
Ravi Rajan (2005), has pointed out that there were three broad genres of critiques of modern science and technology development in India, during the last quarter of the 20th C., the 1st was the essence of the issue of 'science and civilization' which concerned with the Indian indigenous 'traditional knowledge systems and their interactions with modernity. The 2nd was the 'second genre' which focused on the value and politics implicit in what it called the modern western scientific project. And ,the 3rd 'Science for the people'. He mentions that Indian state was overbearing and undemocratic in the deployment of its vision of the role of modern science and technology. He argues that we are concerned with how violence is imposed in the name of locality, space and time in planning and development. Tradition both in text and living practices must be recognized, and urge a sensitivity to traditional India, and demand that the modern state respects its conceptional space, locality, time and culture.
Trevor Parfitt (2006) also suggests that the two opposing principles –the concept of hylomorphoism and complexity must be combined in a creative tension to maximize the possibilities for developmental effectiveness.  
Related Topics