Environmental Pollution Is a Global Problem for Humanity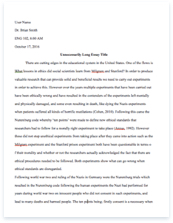 The whole doc is available only for registered users
A limited time offer! Get a custom sample essay written according to your requirements urgent 3h delivery guaranteed
Order Now
The people of United State of America are in desperate need to breathe a clean air and we need your help. Air pollution from industrial smokestacks, vehicle tailpipe, commercial and residential heating throughout the United States, causes about 200,000 early deaths each year. A study by Massachusetts Institute of Technology published in MIT News indicated that vehicle emissions are the biggest contributor to these premature deaths. "Emissions from road transportation are the most significant contributor, causing 53,000 premature deaths, followed closely by power generation, with 52,000.
In a state-by-state analysis, the researchers found that California suffers the worst health impacts from air pollution, with about 21,000 early deaths annually, mostly attributed to road transportation and to commercial and residential emissions from heating and cooking."(MIT News 6) The researchers also mapped local emissions in 5,695 U.S. cities, finding the highest emissions-related mortality rate in Baltimore, where 130 out of every 100,000 residents likely die in a given year due to long-term exposure to air pollution. (MIT News 11) In addition to death, air pollution is a major cause of respiratory, heart problems, and Cancer.
The World Health Organization published statistics that linked air pollution to certain diseases Outdoor air pollution-caused deaths – breakdown by disease: • 40% – ischaemic heart disease; • 40% – stroke; • 11% – chronic obstructive pulmonary disease (COPD); • 6% – lung cancer; and • 3% – acute lower respiratory infections in children. Indoor air pollution-caused deaths – breakdown by disease: • 34% – stroke; • 26% – ischaemic heart disease; • 22% – COPD; • 12% – acute lower respiratory infections in children; and • 6% – lung cancer. (World Health Organization 36) Another important study done by the United States Environmental Protection Agency found that long-term exposure to particulate matter and nitrogen oxides at levels close to the National Ambient Air Quality Standards (NAAQS) can prematurely age blood vessels and contribute to a more rapid buildup of calcium in the coronary artery. This buildup of calcium can restrict blood flow to the heart and other major blood vessels —increasing the likelihood of cardiovascular events like heart attack and stroke.
In addition to death and disease, the earth is faced with serious Global warming problem with the increase of the temperatures worldwide which lead to increase in sea levels and melting of ice, displacement, and loss of habitat. Another dreadful result of air pollution is Acid Rain at which forms as a result of burning fossil fuels and release of harmful gases like nitrogen oxides and sulfur oxides into the atmosphere. The water droplets from the acid rain combine with the air pollutants cause great damage to human, animals, and crops and that has a devastating effect on our economy. Also, a high amount of nitrogen that presents in some pollutants turns into algae on the sea's surface (Eutrophication) that have a devastating effect on the fish, plants and animal species. Last but not least is the depletion of the ozone layer which is protecting us from harmful ultraviolet rays.
Earth's ozone layer is depleting due to the presence of chlorofluorocarbons, hydrochlorofluorocarbons in the atmosphere. The ozone layer will become thin; it will emit harmful rays back on earth and can cause serious skin and eye problems. I would like to represent you with some statistics that published by Cleaner and Greener Leonard Academy about how much air pollution is the average individual in United States causes per year Climate Change Pollution (CO2) = 27 Tons Ozone-Causing Pollution (NOx) = 102 Pounds Acid Rain Causing Pollution (SO2) = 129 Pounds Small Particulate Pollution = 14 Pounds Toxic Lead Pollution (Pb) = 0.4 Ounces Toxic Mercury Pollution (Hg) = 0.01 Ounces. (Cleaner and greener 10).
Air pollution also has a devastating effect on the economy because of the increase in hospital admissions and emergency room visits, to increased risk of premature death. According to the Center of Disease control, "Air pollution can make it harder for people with asthma and other respiratory (breathing) diseases to breathe" (CDC 1) "Air pollution can be harmful to heart health and may make it more likely that some people will have a heart attack or stroke" (CDC 5) The National institution of environmental health and science. "In 2013, the World Health Organization concluded that outdoor air pollution is a carcinogen to humans."(NIH 25) An estimated 4.2 million premature deaths globally are linked to ambient air pollution, mainly from heart disease, stroke, chronic obstructive pulmonary disease, lung cancer, and acute respiratory infections in children.
Reduce the Vehicles emission that considers the main source of outdoor pollution possibly by:
Eliminate the production of gas car and stimulate the production of electric cars
Improve the battery technology of the electric cars by having a new low- cost chemistry battery
Give a small tax break for every electric car owner to encourage the people to buy electric cars 2- Solar power: It is energy from the sun that is converted into thermal and electric energy; it is the cleanest source of renewable energy
New building codes to require every new house to have solar energy only starting the year 2020
Building more factories to produce the equipments that needed for installing solar power (it will also help to improve the unemployment rate)
For cheaper installation, college students will start the installation process of the solar power for houses and other building as part of their curriculum. 3- Wind Turbine: Wind energy is the process of using the kinetic energy from the wind to create electricity
Build more wind farms with the help of college students from the science and environmental department to be part of their curriculum (lab) 4-
Education: To make the air pollution and air quality part of the elementary, middle and high school curriculum, so the new generation will have a clear understanding of the importance of clean air.
Related Topics