Entreprenuership Charles & Keith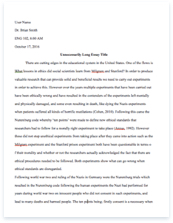 The whole doc is available only for registered users
A limited time offer! Get a custom sample essay written according to your requirements urgent 3h delivery guaranteed
Order Now
1. Introduction
In this assignment, I have chosen a case study of a Singapore entrepreneur, Charles Wong, whom together with his brother, Keith, established a popular Singapore brand, 'Charles & Keith', now an international chain valued at S$200 million with over 170 franchises worldwide, known for women's footwear and accessories.
In this paper, I will highlight the journey and entrepreneurial success of Charles & Keith by referring to the theories and principles addressed in the textbook. I will start by giving a historical background and environmental conditions that led to its emergence. Next, I will refer to the theories and approach that Charles took as an entrepreneur, touching upon his attitudes and behaviour towards the business. Finally, I will address the strategies that the brother employed, which I believe contributed the most to their success.
2. Historical Background
2.1 The beginning
In the 1990's in Singapore, there was a period of weak economy (NWC, 1996). To secure a job was competitive, especially for the Wong brothers, who had both not done academically well in their 'O' levels. (SPRING, 2010). The brothers had no choice but to help out in their mother's ladies shoe shop in a residential area for almost five years after completing their 'O' levels and national military service.
2.2 The opportunity discovered
During the time he spent working at his mother's shop, Charles learnt a lot about the customers. He realized that one end of the market spectrum was dominated by imported shoes whilst poorly made shoes that were available in other neighborhood stores dominating the other end. There were no homegrown brands in the fashionable footwear market (middle segment of the market) ('From dream to reality' 2007).
The main grouses of his customers were that the shoes that were available were not only costly but also unbefitting for the Asian feet. In addition, Charles also noted that the local ladies had become more fashionably conscious. Based from customer feedback, Charles observed that merely selling shoes bought from wholesale suppliers did not provide a variety of designs and choices to customers (Chan, 2011). With this opportunity, Charles decided to launch their own brand 'Charles & Keith' with Charles, the older brother, spearheading the operation, manufacturing and retailing as Managing Director and Keith as Chief Designer.
In 1996, the brothers, Charles and Keith started out their first shoe store in Amara Shopping Centre based in the financial district in Singapore ('From dream to reality', 2007).
3. Approach, Attitudes and Behaviour
I have identified the main approaches that I believe Charles took towards his business, mainly covered in the macro and the micro view.
3.1 Macro view
Under the macro view Kuratko examines how there are a broad array of factors that can relate to success or failure in ventures. This includes external processes that are sometimes beyond the control of the individual entrepreneur, for they exhibit a strong external locus of control point of view. This approach, focuses on events from the outside looking in (Kuratko 2009, p.9). Three schools of thoughts represented by Kuratko in the macro view include environmental, financial and displacement schools of thoughts (Kuratko 2009, p.9). I believe that Charles was mainly influenced by the displacement theory in which Kuratko says that simply "bad times" can create the foundation for entrepreneurial pursuits (Kuratko 2009, p.10).
3.1.1 Displacement Theory
Kuratko discusses that entrepreneurs concerned with the economic variations of recession and depression, job loss can inspire entrepreneurs to find their own paths (Kuratko 2009, p.10). Kuratko notes that individuals will not pursue a venture unless they are prevented or displaced from doing other activities. The three major types of displacement illustrating this school of thought include political displacement, cultural displacement and economic displacement. In my view, the displacement school of thought had the strongest impact on the Wong brothers during the start up stage of their business, particularly the economic displacement theory. The fact that the Wong brothers didn't have much employment opportunities at the time, probably led the older of the two brothers, Charles, to venture out and seek opportunities of his own.
3.2 Micro view
Entrepreneurship in a micro view point examines the specific factors to entrepreneurship and that are part of the internal locus of control. The entrepreneur has the potential capability of directly controlling the outcome of the influential factors. (Kuratko 2009, p.10). In the textbook, Kuratko explores the entrepreneurial trait theory, venture opportunity and strategic formulation schools of thought (Kuratko 2009, p.9) which I believe were the main approaches Charles took towards growing his business. These approaches are specific and focus on the events within and not out of the business environment.
3.2.1 Entrepreneurial trait school of thought
The attitudes that Kuratko speaks of such as the 'determination, creativity, technical knowledge and a sense of achievement' under the entrepreneurial trait school of thought is what the Wong brothers had.
When the brothers started their business, there were lots of challenges. In an article Charles shared the challenges they faced, including thin profit margins because there were many middlemen in the retail chain before the products finally reached the retailer. As Charles was only 22 years old, the suppliers felt that Charles was young and incompetent. They were not willing to co-operate and often introduced expensive designs that had been rejected by other retailers ('From dreams to reality', 2007)
However the determination, hard work, perseverance, technical knowledge and know- how of their business, as well as the sheer tenacity that the brothers had helped them stay true to their vision. In an interview when Charles won the Enterprise Award for the Singapore Business Awards in 2009, he said that he was "literally hungry to succeed" when he and his brother started the business. He also said that though he didn't do well at school, he instinctively knew how to survive in the early years of the business (Sim, 2009).
3.2.2 Venture opportunity school of thought
Furthermore, it was the brothers' deep understanding of the local shoe scene and their customers that allowed them to uncover the opportunities that awaited them. This ability to identify the opportunity falls upon the venture opportunity school of thought as discussed in the textbook. According to Kuratko, the search for idea sources, the development of concepts, and the implementation of venture opportunities are the important interest areas for this school (Kuratko 2009, p. 11). Creativity and market awareness are viewed as essential and "developing the right idea at the right time" for the right market niche is the key to entrepreneurial success"(Kuratko 2009, p. 12).
3.2.3 Strategic formulation school of thought
Finally, under the micro view of entrepreneurship, Kuratko speaks about the strategic formulation school of thought. In this theory, 'unique markets, unique people, unique products and unique resources' are cited (Kuratko 2009, p. 12).
In the case of Charles & Keith a unique market was open (the middle segment of the ladies shoe market) to them as there was no brand or supplier to fill the gap. The brothers were able to make the product unique by creating a niche that the market did not have; fashionable shoes at a reasonable price catering for the Asian woman.
3.3 Behaviours and characteristics displayed
The Wong brothers emulated many of the behaviours and characteristics of a successful entrepreneur documented in the text book. These included having total commitment, determination, perseverance, drive to achieve and grow, seeking and using feedback, internal locus of control, optimism, ability to influence others, displaying courage and confidence, taking calculated risk and risk seeking, taking initiative and personal responsibility and being goal oriented (Kuratko 2009, p. 30).
The first years saw the two brothers slogging it out as they juggled stocking inventory, designing shoes, tending to the cash register and devising strategy ('The world at their feet', 2009) In an interview Charles stressed that hard work and making sacrifices was required. He noted that he and his brother worked long hours, over 12 hours a day, earning a basic salary in their mother's shoe shop just to learn the ropes. Charles also stressed that taking calculated risks was important. He said that it was important to know the competition and to do research and study where the opportunities were ('A shoe in success', n.d.). He also noted that having a positive mind set was necessary (Yun, 2009) An interview with Charles demonstrates how dedicated Charles is to his business; "Charles made it his personal mission to succeed in China, and moved there permanently to oversee the business" (Chan, 2011).
4. Strategies that contributed most
There were many strategies that contributed to the success of Charles & Keith. The following strategies, in my opinion, contributed most to the success of Charles & Keith.
4. 1 Clear vision
From inception, the brothers had a clear vision; to provide affordable shoes with contemporary designs for the discerning Asian woman. Charles knew that "innovation was the key to success" (Wong 2008). Moreover, they didn't want to be like their competitors who were producing at the same factories in China and Malaysia. They wanted to differentiate their product, so they decided to focus on design and within three years of operation, all of their shoes were designed in-house ('The world at their feet', 2009).
4.2 Internationalisation
Proper planning and strategic thinking were behind the growth strategy of Charles & Keith. Seeing the potential for the brand to do well in global markets, Charles & Keith decided to internationalise. They began expanding its business overseas early on in their business and to date Charles & Keith own more than 170 outlets in 22 countries including Japan, Cyprus, Brunei, China, Middle East and Indonesia. The company is looking to open another 500 stores of which 100 stores to be situated in China over the next 5 years (Chan, 2011.)
4.3 Cost efficient
From very early into the business, Charles looked for ways to make the business cost efficient. He took several bold steps to stream line the processes and reduce costs where he could. One of the key ways he managed the cost was to cut out the middle man and bought materials directly from the supplier in China instead of buying from the wholesalers in Singapore ('The world at their feet', 2009.). Further costs were also reduced by ensuring all R&D and product development were done in-house (Yun, 2009).
4.4 Optimizing Workflow
Charles believes that companies should always find new ways to optimize their workflow. In an interview, Charles said that it is important to adopt new processes and skills (Yun, 2009). He said in the past, the company did not have visibility into their supply chain, and often had multiple people doing one job and sometimes a duplicate of product designs. In an interview, Charles said, "we are constantly innovating new systems, improvising our own systems and focusing on the supply chain". He also commented that he believed a lot in KPI's. He said, "whatever gets measured gets done" (Wong, 2008).
4.5 Listening to the customer
Listening to customer feedback has been an important part of Charles & Keith's strategy. In an interview Charles said, "It helps us anticipate customer's needs and expectation, and provide the expected solution. This enables the brand to constantly adapt to market demands and offer stylish products for the customer ('make customer needs your competitive advantage', n.d.).
Listening to the feedback of their customers and knowing what they want also led to Charles and Keith increasing their product offerings. In responding to feedback from customers, Charles & Keith launched their bag collection in 2005 and in 2007, their accessories collection consisting of eye ware was released to increase their market share. Also launched was the Charles & Keith Signature Label – a brand extension of its contemporary line using quality leather and intricate designs to appeal to the sophisticated ladies who appreciate the finer details in life (SPRING, 2010).
4.6 Seek capital at the right time
To grow the company's revenue even further, the brothers sold a 20 percent stake to Louis Vuitton Moet Hennessey (LVMH) for more than S$30 million (Sim, 2009). In an interview with Charles, he said "We were definitely reluctant to sell the stake, but in the end it was more for the company to grow to the next level. We were looking mainly at knowledge transfer and for someone to help us understand certain markets deeper. We are looking at the bigger picture and how we can grow our company's revenue to three to five times what it was last year in a short time" (Chan, 2011).
4.7 Investing in their core business, design
Charles identified what the core differentiator was; great designs, and stuck to it. Charles & Keith now employ over 70 designers and spend money on training and exposing them to the fashion industry to learn. In an interview, Charles said that the company spends 3% of its annual revenue on training their designers. The designers are also sent on regular trips to get inspiration from Europe, Taiwan and U.S. to attend fashion shows and conduct market research ('The world at their feet', 2009).
4.8 Learn from other companies strategies
The Wong brother's felt they had much to learn from other companies strategies, especially in entering markets such as China. Therefore when they sold a share to LVMH, who also owns global women's cosmetic chain, Sephora, they studied Sephora's growth strategy closely. They intend to open 100 stores in China in the next five years (Chan, 2011).
4.9 Being a visionary leader
As a leader, Charles believes in keeping an open mind. He said, "any idea raised should be considered carefully as it might well be a good turning point for the company. Keeping an open mind also builds trust and promotes ownership and responsibilities." Charles also commented that a leader must also be able to listen and understand the needs of his customers and employees. By having regular sharing sessions, employees are able to share the difficulties they face in their job and thus improve on their working condition. In order to work as a united and excellent team, bonding with the employees is very important." ('Walking the talk on learning', 2010)
5. Conclusion
It is a true inspiration to see how Charles managed to steer the company, Charles & Keith, and make it into such a successful international business today. It is clear that it took more than just being at the right place and the right time. Charles grabbed the opportunity when he saw it, and through toil, determination, tenacity, sacrifices, sheer motivation and hard work brought Charles & Keith to become a household name in shoes in so many countries today.
REFERENCES
'A 'shoe-in' success' n.d. , Ministry of Education, viewed 18 January 2013 http://www3.moe.edu.sg/corporate/contactonline/2007/issue19/sub_professionalMatters_art01.htm
Chan, R 20 March 2011 'Charles & Keith goes global with LVMH tie-up', The
Jakarta Globe online, viewed 19th January 2013 http://www.thejakartaglobe.com/bisworld/charles-keith-goes-global-with-lvmh-tie-up/430349#Scene_1
Charles & Keith Corporate Website, viewed 18 January 2013 <http://www.charleskeith.com/CK/home>
'From Dream To Reality 'n.d., Ministry of Education, viewed 18 February 2013 <http://www3.moe.edu.sg/corporate/contactonline/2007/issue19/sub_professionalMatters_art01_related01.htm>
Kurato, 2009, Entrepreneurship; Theory, Process, Practice, 8th Edition, South-Western, Mason
'Make customer experience your competitive edge', SPRING, viewed 21 January 2013 http://www.spring.gov.sg/QualityStandards/be/Documents/BE_LJ_Make_customer_experience_your_competitive_edge.pdf
National Wages Council. 1996. National Wages Council Guideline for 1996 to 1997. viewed 18 January 2013 <http://www.sgemployers.com/public/industry/NWCWageGuidelinesFor1996.pdf>
Sim, A 2009 Tenacity wins the day at SBA, Asiaone News, viewed 19 January 2013 <http://news.asiaone.com/News/The%2BBusiness%2BTimes/Story/A1Story20090325-131016.html>
SPRING Singapore, 2010. Charles & Keith International Pte Ltd. Viewed 18 February 2013 http://www.spring.gov.sg/Resources/CD/Pages/charles-keith-international-pte-ltd.aspx
'The World at their feet' Forbes.com 23 April 2009, viewed 21 January 2013
Related Topics