Entrepreneurship Development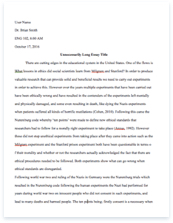 The whole doc is available only for registered users
A limited time offer! Get a custom sample essay written according to your requirements urgent 3h delivery guaranteed
Order Now
1. Background:
An entrepreneur is a person who has strong beliefs about an opportunity and is willing to accept a high level of personal, professional or financial risk to pursue that opportunity. Entrepreneur often undertake and operate new enterprises or ventures and assume accountability for the inherent risks. In the context of the creation of for-profit enterprises, entrepreneur is often synonymous with founder. Engr. Mahmudul Hasan (Sohag), Founder Chairman of Onnorokom group who has completed his graduation from BUET-2006, HSC-2000 from Dhaka Board- 4th stand, SSC-1998 from Dhaka Board- 5th stand. He is the first man in Bangladesh to invent Electronic Voting Machine (EVM) which is now popularly used by election commission of Bangladesh to elect representative in different election. About the company:
The people of Onnorokom group are a group of spontaneous people who, quite frankly, dream of building up better Bangladesh. Better Bangladesh is a vast concept; it will practically become true only when desired development can be ensured in every field of living. They eye at diversity, and the name of their group 'OnnoRokom' is directly motivated by this spirit. Onnorokom being a Bengali word itself means something different. They are determined to go beyond traditionalism, because it's their earnest belief that tradition can never make things excellent. The company's concern:
Pi Labs Bangladesh Limited is a research & development based Electronics Manufacturing Company mainly focused on Embedded Systems, FPGA & ASIIC. EVM is one of its prime products.
Onnorokom Software Ltd. is a leading Software Company of Bangladesh formed to minimize foreign softwares' dominance through innovation of local software with highly professional software developers.
Onnorokom Solutions Ltd. is an export-import business oriented company eying at making a bridge among the nations through the exchange of products to ensure security, safety and comfort in day to day life.
Onnorokom Web-Services Ltd. is an e-commerce based company formed to consolidate the concept of e-business in Bangladesh. Two of its renowned services are www.rokomari.com & www.bplpaul.com
Techshop Bangladesh is an online retail store designed to make electronic components available to the technology adorers at their door steps so that they can concentrate on their innovations solely.
OnnoRokom Technologies Ltd. is a joint venture of Domestic and Foreign investment with vision to provide technological advantage to people to ease their daily lives. Qrefill.com is one of its leading products.
Oyster is an English Medium School from Play Group to 'O' level housed in a convenient location of Dhaka City, established with a view to ensuring Modern Education with Moral Excellence.
OnnoRokom Prokashonee is established with a view to patronizing the young and highly potential creative writers so that we can bring out a rational change in readers' taste and so in their intellects.
Contact Information:
Onnorokom Group
ARA Bhaban
39, Kazi Nazrul Islam Avenue
Karwan Bazar
Dhaka, Bangladesh
Email: [email protected].
2. Objectives:
The main objective of the study is to observe how the company's operation successful by the initiated of Engr. Mahmudul Hasan (Sohag). There are some objectives that an entrepreneur has to attain to commence the organization in the competitive market. By observing the entrepreneur we think that he is a successful entrepreneur because he started his business at the very beginning of his life and he has all these traits of a successful business. Now the company increases its capacity and their annual growth rate is stable. The company utilizes its minimum resource and develops its efficiency every day by the entrepreneur. So the turnover of the company increases every year. Specific objectives:
The proposed objectives of this study will be:
1. To know about the dream of our proposed entrepreneur
2. To know why he could take decision to be an entrepreneur 3. To know what are the primary obstacles to start up his business 4. To know how he could manage these obstacles and running up business successfully 5. To know how he can manage the company in a successful manner 6. To understand about the predetermined criteria that would help him to gain success 7. To know about the main traits of our proposed entrepreneur that make him successful one
3. Methodology:
The data that will be used in this report will be collected from primary as well as secondary sources. Primary sources: The primary data will be collected mainly through informal/formal interviews with the Entrepreneur. Secondary sources: Annual reports, journals, periodicals, and other literatures, websites etc. will be used. 4. Scope:
Engr. Mahmudul Hasan (Sohag ) is a hard worker, ambitious, innovative, honest, optimistic and above all a knowledgeable market leader. He set up new Onnorokom Group (Dreaming for different Bangladesh) with objectives and tries to achieve these objectives. His daily work is always structured and preplanned. He never looks back and always tries to adopt with challenging activities. He is a perfect man for the new entrepreneurs not only our country but also for the world to follow. We need this type of person in every time in our country.
5. Limitations:
There will be some limitation we are assuming when we will prepare report.
The main limitations may be:
1. Hortal
2. Lack of transportation
3. Traffic Jam
4. Non response of respondent
5. Lack of cooperation
Related Topics