Entrepreneurship and Leadership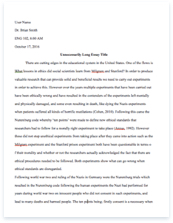 The whole doc is available only for registered users
A limited time offer! Get a custom sample essay written according to your requirements urgent 3h delivery guaranteed
Order Now
INTRODUCTION
            A peak into the life, leadership style, behavior and attitudes of successful entrepreneurs would create a profile for what is necessary to achieve success. This paper would analyze how entrepreneur superstars like Henry Ford and Bill Gates exhibited essential characteristics that were significant in their journey towards their success. Their entrepreneurial qualities would be compared to entrepreneurs like Zhang Ruimin and Greg Stamboulidis in order to further explore the "mythical" entrepreneurial profile.  This paper would also provide recommendations revolving around what needs to be developed in order to become the future superstars of the entrepreneurial industry.
DISCUSSION
Henry Ford
            The buggy-like two-seater that Henry Ford raised capital for never seemed like an endeavor that would lead to profits that were more than $900 million a couple of decades after (Hoar, 2003). He was considered as a great industrialist that constantly found himself in the political arena. Nevertheless, this public figure was not an easy person to characterize and classify. He was unconventional but his character was puritan by nature (Hoar, 2003). While he possessed a restless mind, he had the capability to focus on a specific work. While he hated moneymakers and profit-seekers, he was able to amass more money than those people he had despised because of it (Hoar, 2003). While he demanded for efficiency in the production, he hired employees that were physically handicapped, ex-convicts and human misfits (Hoar, 2003).
            Despite the simplicity he possessed, he produced the Model T, one of the most beloved automobiles in the United States of America.  The Ford Company was birthed in 1908. A few years after it was penetrated the automobile industry; it already had half of the international market (Hoar, 2003).
            Henry Ford brought back his profits back into the company and financed for its maximum growth. Ford reasoned that the more factories that were built, the more people would be given chances for employment (Hoar, 2003). He also made sure his employees were happy and well taken cared off.  Ford doubled the minimum wage in Ford plants and this was significant in Ford plants.  Ford also provided for mobility and productivity to urban and rural workers. He did not just produce cars and trucks; he also produced the tractor, a vehicle that would be used in the farms. The people admired Ford and it all came from a sense of gratitude (Hoar, 2003).
            Ford also forcefully promoted waste-reduction and recycling activities. He mentioned that they salvaged everything. It was observed that this was also true for men and his workers. He was known to staff salvage operations with workers that were either physically or mentally challenged individuals (McCarthy, 2001).  In order to meet the demands for raw material production, more workers were needed. The company developed a problem because the workforce of the company was consisted of 71 percent foreign-born employees (Wren & Greenwood, 1998). The other percentage was from national groups. These foreign-born employees hardly spoke English and the communication between the supervisors and the workers was made extremely difficult. In order to address this problem, Ford Motor created an English School in order to bridge communication for the diverse workforce.
            The five-dollar day was described as Ford's moved to decrease the work hours and double the wage of his employees. This seemed like an illogical business move and others called it economic madness or industrial suicide. While others saw this as a philanthropic move, Ford saw this as good business. He, however, believed that prosperity was possible if a man could afford the product by which he makes (Wren & Greenwood, 1998).
            Ford experienced his success because he was stubborn enough to penetrate the automobile industry. He toiled harder to devote automobile factories in producing durable and affordable cars through the Model T. He also knew that it was essential to hire the right team. He had a creative and passionate team that led mass production. He also welcomed competition. Despite his detractors, he remained a man for the people.
            Hoar (2003) quoted French Father R.L. Bruckberger, " Henry Ford put America on wheels, he rescued the farmer from his isolation and brought him within reach of railroads to carry his produce to New York or San Francisco and carry back machines and city goods…. Ford created an unlimited national market" (p. 34).
            Ford experienced numerous trials and tribulations. When he moved to expand his business, he was sued by major stockholders because they preferred the profits to be distributed as dividends, which they intended to use to build plants that would compete with Ford. He decided to transfer ownership to his son Edsel Ford and start a new company. Stockholders were nervous about the potential competition from a new Ford company. Ford agents slowly bought out the stocks as a result of this fear. In the end, the Ford family was able to possess all of the Ford Motor Company (Hoar, 2003). Despite the fact that were instances wherein he spoke or acted before he thought about it, his timing was still impeccable in making decisions before falling into deeper trouble.  His innovation and wit made him one of the most successful entrepreneurs. However, this would not be possible without his vision. He always believed that man could do whatever he imagined.
Bill Gates
            Bill Gates, the co-founder of Microsoft Corp. could be considered one of the most famous entrepreneurs of this generation (Richards, 2009). He was also a great man of vision with his significant prediction for the evolution of the necessity of personal computers. This vision provided a place for him in the Forbes' magazine's world's wealthiest people in 2006 and, not only any place, the top spot with an estimated net worth of $50 billion (Richards, 2009).
            Gate was not able to finish his college education at Harvard University. In his junior year, he dropped out and devoted himself to the creation of Microsoft. In 1980, IBM agreed to use Microsoft for the operating system of its new personal computer through the language, MS-DOS. The early years of the company was characterized by multi-tasking employees. They were willing to do the work and Gates was meticulous in the quality and efficiency. He insisted on proofreading each line for the codes that was used for every finished project (Richards, 2009).
            Microsoft widely operated against adversities and competition. Microsoft found itself in a format war against Apple Inc. that released the Macintosh computer that was described to be sophisticated and user-friendly (Lowe, 1998).  Gates was also challenged for his creative genius. He was accused of merely combining the ideas of what already existed in the market. Nevertheless, he made it work. Otherwise, he would not be the richest man in the world.
            Gates (1996) believed in the importance of information technology in order to improve education, as well as every other industry that existed. Despite the fact that Gates was a couple years late in embracing the power of the Web, when he did he envisioned a technology that would be used to create connected learning communities that would help students from around the world to access any available information through their personal computers with an extended Internet community (Gates, 1996).
            Gates continued to work hard despite critics and strong competition. However, he was able to survive because of the vision that he possessed. He was also known for his innovations. If the accusations against his creative genius were true, it was still a great deal to innovate and create new things out of already existent products.
Greg Stamboulidis
            The entrepreneurship story of Stamboulidis was a story of leadership in the face of crisis and adversity. The scenario was characterized by shrinking shark stocks, strict government regulations and aggressive competition (Pech & Stamboulidis, 2009).  Stambos serviced the metropolitan Melbourne and Victoria for more than two decades. The focus of this company was providing quality food and continuous improvement in their services (Stambos, 2009).
            Coming from humble beginnings, it was impressive how value chain management experienced growth and profitability. Despite the constant threats and vulnerability of the industry, the firms still reported growth. This was described as a display of strategic management and hybrid adaptive behavior (Pech & Stamboulidis, 2009).  The success of the Stambos firm was described to be because of strategic capabilities. The first capability was their ability to learn, even from their competitors. They also employed good management skills in the way they maintained adequate supply constantly. Above all, it was their coping strategies and stressor management that enabled them to maintain growth in the face of adversity.
Zhang Ruimin
Zhang Ruimin was a famous figure in China because of the way he led Haier into becoming China's most successful electronics appliance maker (China Daily, 2009). He was the director of the Qingdao Refrigerator Factory in 1984.  He was a strong advocate for product quality and in order to demonstrate it he smashed defective refrigerators with a sledgehammer in front of the company's workers. According to Wei (2009), "the move was intended to increase the employees' consciousness of the importance of quality" (p. 101).
Since then, the factory grew and was known as the Haier Group, China's top appliance brand (China Daily, 2009). It also received worldwide recognition over the decades. Zhang was committed to quality assurance that he implemented that a zero defect mechanism and placed the accountability on the workers (Wei, 2009).  It was important for him for each worker to share the responsibility of making the business grow.
He was also a leader that thrived on innovation and was not scare to implement new methods in order to make the Haier business grow. An important attribute was he led by example and showed little difficulty in the tasks he took on, as he focused on the task's end result (Wei, 2009).  He was known for his creativity, his keen eye for opportunities, strategic implementation, and the fact that he was never contented. He never rested on his laurels. He moved from one project to another and trusting his managers to lead projects he started.
CONCLUSION
Barton and Lischeron (1991) introduced the "Great Person" School of Entrepreneurship. This theory reflected that successful entrepreneurs possessed characteristics of greatness. This school of thought presented that there were certain traits and qualities in these people that differentiated them from other. Ford, Gates, Ruimin and Stamboulidis had such qualities.
According to this theory, these people had the intuitive ability to discern the right opportunity and act upon it (Barton & Lischeron, 1991). They were known for their extra-ordinary courage. Each of these entrepreneurs was a risk-taker. Ford introduced the shocking five-dollar day salary scheme. He also made affordable cars, taking 50 percent of the automobile marketshare. Gates believed that computers would be a necessity for every household. Ruimin implemented Western strategies in a traditional Chinese company. He banked on quality and became on of the largest companies in the country. Stamboulidis remained in a turbulent industry and learned from his competitors.
Entrepreneurs were also independent-minded and had high levels of persistence and high levels of vigor. Ford consistently sought to expand his company. Instead of pocketing the profits made, he placed it into expansion to provide more products and more jobs for people. Gates persevered despite the doubts people had about personal computers after he dropped out of Harvard. He also survived from a strong competition with Apple Inc. Ruimin persistently promoted quality for the products of the Heier Group. Stamboulidis insisted on staying in a highly competitive industry.
Successful entrepreneurs were also people of vision and single-minded. These four entrepreneurs were characterized by their vision. Each of them knew what they were going to achieve and they were single-minded on the road to get there. Ford himself said, one could achieve what one imagined. Vision was a significant factor when it came to the success of an entrepreneur. Glancey and his colleagues (2000) presented the management theories of entrepreneurship. It revolved around the managerial behavior that was associated with creating and exploiting new opportunities for profits and growths of the company. There were different stages in the process of business development; the stages involved existence, survival, success, take-off and resource maturation (Glancey et al., 2000). It could be observed how the four entrepreneurs were able to follow through on each stage of development.
The policies and actions of the entrepreneurial managers were the focus of these theories. The policies that were implemented by these leaders defined their management capabilities. Ford implemented numerous policies that were attributed to his character. Gates was focused on providing better products through his innovations. Ruimin was dedicated to quality assurance. Stamboulidis focused his attention on supply activities and value chain management. The ability of these entrepreneurs to stick with their policy implementations was significant in their success.
RECOMMENDATIONS
The "Great Person" School of Entrepreneurship reflected that successful entrepreneurs possessed certain character traits in order to achieve great business success. Henry Ford and Bill Gates were great men of vision. The starting point for any successful business was a person with a great vision. It was important for an entrepreneur to start a business based on a huge business. Small or big steps may be taken to achieve this vision, however, the important thing was a vision existed. This vision would serve as the driving force for entrepreneurs to direct their success and overcome any kind of trials.
Successful entrepreneurs were out-of-the-box thinkers. Who would have thought that people would need personal computers like they need cars or any other necessary product of technology? Bill Gates did. Consequently, he became the richest man in the world. Henry Ford knew how to expand his business. He made affordable cars. He did not only create cars that were cheap; he made cars that were durable. He also implemented bold policies that reflected his value for people and for the environment.
Ruimin was passionate about quality. The appliances of the Heier group were known for the quality of their products. Each employee was responsible for the products they made. Even if it seemed harsh to deduct the product cost on the salary of the workers, it enabled them to produce high quality products. Stamboulidis focused on value chain management. He saw that this would be what would enable his family business to survive a brutal industry.
If entrepreneurs were not willing to think out of the box and if they were not willing to take risks, they would remain mediocre. Mediocre companies would not become great companies. If the entrepreneurs were not willing to offer the world something new and something that they needed, these companies would not succeed and thrive in the industries they belonged in. Successful entrepreneurs knew that their risks would make them great. Entrepreneurs must be willing to step out of their comfort zones in order to achieve what they wanted. The driving force that would enable them to do this would still be the vision that got them started.
It would be logical to think that adversity and crisis were bad for business. While it was true that these things made business difficult to manage and sustain, it was also true that successful entrepreneurs perceive things from a different perspective. They recognize the fact that these trials could be perceived as opportunities. These opportunities could propel them to a higher level of success. Resilience was an important factor that entrepreneurs possessed.
During these times, great entrepreneurs looked to the strengths and their weaknesses in their assessment for what they could do to survive and to make the best out of such situations. Stamboulidis was strategic in crisis management. He was able to learn and act fast. He knew his assets and worked to protect them. He also aimed to improve the weak parts of their value chain (Pech & Stamboulidis, 2009). The test of the entrepreneur's skill was tested by their ability to overcome crisis and use adversity become stronger.
Bill Gates professed that he had a lot of disappointments and failures in his life (Lowe, 1998). However, it was these things that served as signs and signals as to how he would be able to reach the point of achieving his vision. If these disappointments did not occur and if everything he did was right, there would not be any room for improvement.
It was important to remember that these leaders were not perfect. Ford was sometimes quick to speak or act and found himself regretting some of his words. Gates admitted that there were things that went wrong with his business decisions and failure that he had encountered. Nevertheless, it was from these mistakes that they were able to see their weaknesses. It was more dangerous when entrepreneurs did not knew what their vulnerable points were. They would be unable to strengthen them and would fail to grow in those areas. It was a matter of perspective. These entrepreneurs were single-minded. They saw things, good or bad from a different perspective.
It would be extremely difficult to give in or to take the easy route out when it comes to extreme times of tribulations. There was hardly anyone who believed Bill Gates would be a billionaire when he dropped out of college. Ford was constantly pulled down by his detractors. His bankruptcy was constantly foretold. Entrepreneurs needed to possess a vision they were passionate to achieve in order to surpass tribulations. If they did not have a vision, nothing would keep them steady throughout these difficult times.
REFERENCES
Barton Cunningham, J., & Lischeron, J. (1991). Defining entrepreneurship. Journal of Small Business Management, 29(1), 45+.
Gates, B. (1996). The connected learning community: Using technology for education. T H E Journal (Technological Horizons In Education), 23(8), 10.
Hoar, W. P. (2003, June 2). Enterprise of Henry Ford: The auto magnate demonstrated the power of free enterprise as a force for good. He not only made himself rich but put America on wheels and raised the lot of workers. The New American, 19, 34+.
Introduction to the Haier Group. (2009). Haier Worldwide. Retrieved on May 8, 2009, from http://www.haier.com/AboutHaier/HaierWorldwide/haier.asp.
Lowe, J. (1998). Bill Gates speaks: Insight from the world's greatest entrepreneur. New York: John Wiley & Sons.
Mccarthy, T. (2001). Henry Ford, industrial ecologist or industrial conservationist? Waste reduction and recycling at the Rouge. Michigan Historical Review, 27(2), 53+.
Pech & Stamboulidis, G. (2009). Greg Stamboulidis – A fishy business, in Entrepreneurial courage, audacity, and genius, Pech, R. (Ed.). Sydney: Pearson Education.
Richards, D. (2009). Windows on wealth. About.com. Retrieved on June 9, 2009, from http://entrepreneurs.about.com/od/famousentrepreneurs/p/billgates.htm.
The Stambo's group. (2009). Stambos. Retrieved on May 8, 2009, from http://www.stambos.com/aboutus.asp.
Wei, Z. (2009). Zhang Ruimin: Awakening the sleeping dragon, in Entrepreneurial courage, audacity, and genius, Pech, R. (Ed.). Sydney: Pearson Education.
Wren, D. A., & Greenwood, R. G. (1998). Business leaders: A historical sketch of Henry Ford. Journal of Leadership Studies, 5(3), 72.
Zhang Ruimin. (2006). China Daily. Retrieved on May 7, 2009, from http://www.chinadaily.net/bizchina/2006-03/14/content_535847.htm.
Related Topics