Enterprise Resources Planning (ERP)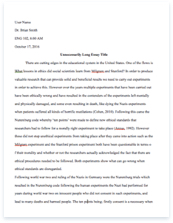 The whole doc is available only for registered users
OPEN DOC
Pages: 14
Word count: 3317
Category: Plan
A limited time offer! Get a custom sample essay written according to your requirements urgent 3h delivery guaranteed
Order Now
Introduction
Enterprise Resources Planning (ERP) is a computerised system that integrates the activities of a business. According to Wepopedia Computer Dictionary it is defined as "a business management system that integrates all facets of the business, including planning, manufacturing, sales, and marketing." The term ERP was first coined by Gartner Group in 1990 when introducing their version of MRP II software. (Barton, 2001) However, 'Material Requirement Planning' was introduced in 1960s by Case, a company manufacturing tractors, and IBM. In 1972 a software company – SAP was established in order "to produce and market standard software for integrated business solutions" (Stein et al, 2003) Recently ERP systems have developed into an industry with a number of competing vendors for its software.
A definition that describes the ERP of today is provided by Deloitte Consulting (1998):
"An Enterprise Resource Planning system is a packaged business software system that allows a company to:
• Automate and integrate the majority of its business processes
• Share common data and practices across the entire enterprise
• Produce and access information in a real-time environment"
Indeed "A recent IT innovation that is enhancing organizational performance through providing end-to-end connectivity is Enterprise Resource Planning (ERP) Systems. ERP software, which attempts to integrate all departments and functions across a company into a single computer system, is one of the fastest growing segments in the software market, and one of the most important developments in information technology in the last decade" (Somers & Nelson, 2001). While its efficacy is widely confirmed and its application is increasing every day, ERP brought some concerns to management particularly that it has become a 'never ending' process. Yet looking at it as an infrastructure and a strategic foundation it is believed to be a managerial tool for building on for future needs and adequately addressing the organizations' increasing information needs.
What is ERP?
In 1980s the gigantic mainframe computers co-existed with the desktop personal computers. Yet each served a different and separate purpose. The mainframes with the tailor-made software provided calculations and records mainly for the finance and materials departments. On the other hand PCs were used by departments for their own purposes either by writing their own software or buying commercially available ones. However, their disadvantages then were a big information management problem.
"Mainframes were not good at providing relevant, timely information in an easy-to-use format. PCs could not store huge databases of corporate information or simultaneously serve multiple users. And because there was no easy way to connect the two on a timely basis, it lead to a massive information management problem – how to co-ordinate all the data in all the databases around a company" (BBC Edited Guide Entry: Guide ID: A3488637).
Need for an ERP system
The need for a system to solve this problem resulted in the "marriage of MRP II (Manufacturing Resource Planning) systems and client/server technologies" (BBC Edited Guides). With the right decision of a number of software companies at the right time a new IT industry was born: Enterprise Resources Planning (ERP). The ERP software is a system that integrates all the activities of an organization by using multiple components of software and hardware but using a unified database for the whole organization. (Wikipedia Encyclopaedia) Thus an ERP system in an organization integrates all the functions using the unified database and facilitates communication among departments and effects all the organization's transaction through the system. This normally works on client-server networks that may comprise one or more packages of software. (Les Pang, 2001)
Today ERP software is a huge industry where a few companies are evolving their packages everyday and gain a huge ROI.
"Companies such as SAP AG, Oracle, Baan, Peoplesoft, and J. D. Edwards offer popular ERP systems and have collectively sold billions of dollars worth of ERP systems in each of the last few years" (O'Connor & Dodd, 1999).
Initially the client server, as mentioned, was a combination of main frame and PC computers. Both the hardware and the software are continually evolving to accommodate all the needs of organizations. In 1990s they were developed into client-server architecture. It is reported that 71% of ERP systems implemented use a UNIX server and Window-based PCs for clients thus forming the client/server architecture. (Jacobbi, 1998).
Somers and Nelson rightly describe ERP systems as:
"A recent IT innovation that is enhancing organizational performance through providing end-to-end connectivity is Enterprise Resource Planning (ERP) Systems. ERP software, which attempts to integrate all departments and functions across a company into a single computer system, is one of the fastest growing segments in the software market, and one of the most important developments in information technology in the last decade" (Somers & Nelson, 2001).
ERPs as strategic information systems
Strategic information systems combine business strategies as well their structure and are capable of responding to changes in environment. ERP systems are now seen as strategic information systems due to their effectiveness in business projects. The organizations implementing ERP are motivated by technology, competitive, business process or strategic rationales. (O'Leary, 2000 as cited in Yue Chia and Yean Yng Ling, 2003) Some companies who encounter problems with their old computer systems find ERP the best alternative solution. Companies focusing performance and effectiveness are motivated by business process and competitiveness rationales. Some other companies may have strategies that cannot be supported by their existing IT solutions and find ERP the ideal solution. Some other scholars combine these rationales with Y2K-related replacements:
"The growing demand for ERP applications has several reasons, for example, competitive pressures to become a -low cost producer, expectations of revenue growth, ability to compete globally, Y2K-related replacements, and the desire to re-engineer the business to respond to market challenges" (Gunn, 1998)
Yet it is at the implementation stage that organization encounter problems and find out that it is an easy smooth process like the stand alone systems which were implemented for departments.
The major ERP vendors are: SAP (Systems, Applications and Products in Data Processing), Oracle, PeopleSoft, Baan and JD Edwards. The following figure illustrates their market share
(Les Pang, Ph.D, 2001)
Implementation of ERP
While the motives for implementation are clear, the actual implementation needs a lot of critical decision making and problem solving before ERP becomes a rewarding investment. The first of these issues is the cost which is considerable and can be compared to an organization's assets cost in some cases.
"A critical financial issue is the high cost of ERP software. The typical range of cost is between US $400,000 – $300 million. It has been estimated that the total cost of ownership is US $53,320 per user. There are significant hidden costs with ERP implementation including training, integration and testing, data conversion, data analysis, consulting fees and turnover" (Les Pang, Ph.D., 2001)
Other issues at implementation stage include business process ones involving the organization's acceptance to follow the vendor's process instructions and change their management style in order that it is compatible with the implementation of the EPR system. However, scholars emphasise the importance of the issue of people, i.e. the people involved in implementation including employees of the organization, those of the vendor and the customers and suppliers dealing with the organization.
The reality of ERP implementation has witnessed great successes that encourage today all types of companies to consider ERP. However, some faulty implementations have told a number of horror stories.
 "Hershey Foods–A 19 percent drop in earnings was caused by an incompetent ERP implementation that wreaked distribution havoc during one of its most profitable seasons in the US: Halloween.
 FoxMeyer Drugs–This pharmaceutical distribution company was forced to declare bankruptcy after an unsuccessful ERP implementation.
 Whirlpool–ERP implementation crippled its shipping system, leaving appliances stacked on loading docks and not delivered to paying customers for a full eight weeks.
 Volkswagen–Significant delays in parts shipments caused product inventories to build up to costly levels" (Les Pang, Ph.D. 2001)
One would imagine these disasters as attributed to technical issues; however, they are mainly related to people and other culture-related issues of the organizations. Therefore, it is essential to approach implementation in a well planned and carefully studied project. Implementation should be governed by a clear strategy that defines the different stages and steps.
"It has been estimated that half of the issues in ERP disasters are not technical but are people- and culture-related. Many of the failures can be attributed to poor change management in the form of inadequate training. Trainers need to understand the legacy system processes and know how to translate these processes into the new processes called for in the ERP" (Les Pang, Ph.D. 2001)
Yet "Many of the world's leading companies consider Enterprise Resource Planning (ERP) systems as an essential information system infrastructure to survive and prosper in today's economy" (Hawking, Stein & Foster, 2004). The success stories have been very impressive and have proved ERP cost-effective infrastructure that facilitates the smooth speedy processes at different levels.
"A few examples of ERP working to a company's advantage are seen through IBM Storage Systems division, Autodesk and Fujitsu Microelectronics. IBM decreased the time it took to reprice all of its products from 5 days to 5 minutes, and the time to ship replacement parts from 22 days to 3 days. IBM can also now do a complete credit check in 3 seconds, down from the previous 20 minutes. Fujitsu was able to reduce cycle time for order fulfillment from 18 days to a day and a half. Also, Autodesk a leading designer of CAD software now ships out orders with in 24 hours. Before they installed ERP it took them an average of two weeks to get the order out" (Chunhe Min, 2006).
According to Somers & Nelson (2001) implementation comprises six major steps: initiation, adoption, adaptation, acceptance, routinization, and infusion. On the other hand according to SAP consultants' implementation should be approached using four main strategies: Project preparation, Business blueprint and realization, Final preparation, and Go live and support (as cited in Les Pang, Ph.D. 2001).
Therefore, it seems that any poorly planned implementation or that employs incomplete strategies or steps will fireback. A number of barriers to successful implementation are reported. However, the one of resisting change has been focused. Change management programmes take the issue of "encouraging employees to embrace and support the change and to reduce resistance" (Stein et al, 2003) as the main one. The study of Stein et al concluded that change management is neither providing training only nor allocating enough funds.
"Interestingly, there seemed to be no clear relationship between the amount of funds allocated to the change management programs and their success. Managers when considering change management practices need to identify the impact of and reactions by the different stakeholders to the expected changes and then develop change strategies accordingly to lessen this impact. Stakeholders want to know before hand what is going to change, how it is going to affect them and what is to be done to assist them in this transition. In many cases the resistance to change is not solely a reflection of the system being implemented but of the company culture as a whole" ((Stein et al, 2003).
Thus for ERP to be a successful infrastructure and strategy for future changes implementation needs to planned carefully in close co-ordination with the vendor consultants and with enough support from top management to effect change management programmes smoothly eliminate resistance barriers as early as possible.
ERP – A Never Ending Process
Traditionally new technology projects, which may continue for some time and call for a lot of preparation and planning, eventually come to an end when they are live and being used. On the contrary going live in the case of ERP is not the end of the journey.
"The combined efforts of Deloitte Consulting and its research partners confirm that going live is not the end. Rather, going live is the end of the beginning of a journey toward improvement, innovation and agility. Until now, conventional wisdom saw going live as the end.  In sharp contrast to this view, our study uncovers at least two distinct waves of ERP-enabled enterprise transformation. The First Wave refers to the changes to an organization that include and accompany going live with ERP. The Second Wave, on the other hand, refers to the actions that are taken after going live that help organizations achieve the full capabilities and benefits of ERP-enabled processes" (Deloitte Consulting, 1998).
The literature confirms the ongoing feature of ERP and the importance of second wave in the success of ERP implementations. (O'Leary, 2000; Deloitte Consulting, 1998; Hawking et al, 2004; Powel & Barry, 2005; Davenport et al, 2002; Hollinger, 2001). Some of the failures are attributed to regarding implementation completed by going the phase of going live. According to O'Leary (2000) the lifecycle of an ERP system comprises: Deciding to go ERP, Choosing an ERP system, Designing ERP systems, Implementing ERP considering a big bang versus phased implementation; After going live and planning Training (as an issue of concern throughout the entire lifecycle
This point of view can be illustrated vividly by the following figure:
(Deloitte Consulting, 1998)
Therefore, ERP systems are ongoing projects since the use of the power of ERP requires continuous training updating and exploring for more benefits. Indeed the fact that it is a 'never ending process' is an advantage since this facilitates meeting future needs and modifying the functions of the system to provide more of automated services. It is true that the cost of an ERP system is very high. However, the 'return on investment' (ROI) justifies this cost.
Powel and Barry (2005) in their review of the post-implementation of Gonzaga University's ERP recommend the following:
"The university should determine the functionality available within the application that is not being used, develop a program to begin using this unfulfilled potential, and educate staff on the features and use of the added functions. Finally, Gonzaga should develop an ongoing educational program for mid to senior management to train them in new features and refresh their knowledge of the system capabilities. These steps will help Gozanga University to take full advantage of its ERP implementation."
The Second wave of ERP
ERP projects were always considered to be IT projects as planning, manufacturing, sales and marketing which are all various aspects of businesses were implemented. After the first ERP systems went live the impact of these systems on business led to what is called as the second wave of ERP. The second wave considers ERP to be more business oriented with support from IT. Instead of building their own systems many industries now use the Packaged Enterprise Application Software (PEAS).
Maintaining an ongoing process is the focus of today's systems. The ERP vendor Peoplesoft did a disastrous implementation at RMIT University's Academic management system (Adam Turner, 2004). ERP systems are based on best business practice and thus allow standardization and organisational changes within a company. ERP systems follow the three steps of integrate, optimise and provide information. Many companies feel implementation of an ERP system is the last step but it is in actuality an ongoing process. Managing the ERP transformations have to be handled well by companies in order to get the full benefits of ERP.
The benefits of ERP system can be felt by the organisations only when all aspects which are the technology, design and the people come together after the go live of ERP and the second wave comes into effect and the ongoing improvisation of the system continues after it has been put to effect. Companies need to develop their own signature processes in order to determine their best practices. Signature processes often lead to the company's history of processes, what is best for the company and how better methods can be achieved. When such processes are incorporated in to the ERP implementations the best practice can be achieved. Choosing the ERP system that is most compatible to the companies' signature process is the key to achieve all the benefits from the ERP system.
Conclusions
1. Enterprise Resources Planning (ERP) is one the recent IT technology innovations that has enabled organizations to manage the majority of their activities through client-server architecture and thus enhance performance and production to a great extent. Its integrity function that facilitates the use of a single data base for all its needs has been a great leap into the future.
2. The horror stories of ERP systems failure are invaluable lessons to learn rather than being discouraging experiences for those who are considering ERP. The success stories definitely outweigh the failure ones.
3. With its functionalities and the enormous number and type of automated activities ERP is an indispensable infrastructure for organizations that are determined to survive tomorrow. It is a system that can facilitate and support future strategies effectively.
4. Indeed ERP is a never ending process because it is an ongoing one when it does not fail and die and the fact that it is ongoing is twofold. It is ongoing in the sense that its requirements after implementation are more than those of planning stage. It is also ongoing in the way it can accommodate any new activities or needs of the organization adopting it.
References
1. BBC Edited Guide Entry Guide ID: A3488637 (Edited) 'Enterprise Resource Planning' available at http://www.bbc.co.uk/dna/h2g2/A3488637
2. Chunhe Min, 2006, 'Enterprise Resource Planning: Research Project' available at: http://people.clarkson.edu/~minc/html/ERP.htm
3. Davenport, Thomas H.; Harris, Jeanne G. & Cantrell, Susan, 'The Return of Enterprise Solutions: The Director's Cut' Accenture: Institute for High Performance Business available at:
4. Deloitte Consulting, 1998 'ERP's Second Wave: Maximizing the Value of ERP-Enabled Processes', Deloitte Touche Tohmatsu
5. Hawking, Paul; Foster, Susan & Stein, Andrew 2004, 'Revisiting ERP Systems: Benefit Realisation' Proceedings of the 37th Hawaii International Conference on System Sciences – 2004
6. Hollinger, Karren, 2001 'ERP: The Never Ending Journey' EAI Journal July 2001
http://www.movietreasury.com/das_boot/director.html
7. Jacobbi, Jennifer; Myers-Wong, Jennifer; Pringle, Stephen & Puri, Ashish, 1998 'Enterprise Resource Planning (ERP)' available at: http://wings.buffalo.edu/academic/department/som/isinterface/mgs602fall98/erp.html
8. Les Pang, Ph.D., 2001, 'Manager's Guide to Enterprise Resource Planning (ERP) Systems', Information Systems Control Journal, Volume 4 available at: http://www.isaca.org/Template.cfm?Section=Archives&CONTENTID=16577&TEMPLATE=/ContentManagement/ContentDisplay.cfm
9. O'Leary, Daniel E. 2000 Enterprise Resource Planning Systems: Systems, Lifecycle, Electronic Commerce and Risk, Cambridge University Press, Cambridge, UK
10. O'Connor, James T. PE, PhD & Dodd, Steven C. 1999 'Capital Facility Delivery With Enterprise Resource Planning Systems' A Report of the Center for Construction Industry Studies -The University of Texas at Austin, Under the Guidance of the Fully Integrated and Automated Project Processes Thrust Team Austin, Texas
11. Powel, Wayne D. & Barry, Jim 2005 'An ERP Post-implementation Review: Planning for the Future by Looking Back – A study of Gonzaga's use of its Enterprise Resources Planning System recommended further investment in the software – Educause Quarterly, Number 3 2005
12. Somers, Toni M and Nelson, Klara 2001, 'The Impact of Critical Success Factors across the Stages of Enterprise Resource Planning Implementations', Proceedings of the 34th Hawaii International Conference on System Sciences – 2001
13. Stein, Andrew & Hawking, Paul, 2002 'Business Improvement and ERP Systems: An Australian Survey 2002' systems' ERP Research Group, SAP Australian Users Group
14. Stein, Andrew & Hawking, Paul; 2002, 'Business Improvement and ERP Systems: An Australian Survey 2002' ERP Research Group, SAP Australian Users Group
15. Stein, Andrew; Hawking, Paul & Foster, Susan, 2003, 'Change Management: The real struggle for ERP systems' ERP Research Group, SAP Australian Users Group
16. Wikipedia, the free encyclopaedia, 'Enteprise Resource Planning' available at: http://en.wikipedia.org/wiki/ERP
17. Yue Chia, Sun & Yng Ling, Florence Yean, 2003 'Implementation of Enterprise Resource Planning in Firms Operating in the Construction Industry' Architectural Science Review, Volume: 46. Issue: 3. Page Number: 323+
Related Topics