Emotional Pain of Bobby Mason's Characters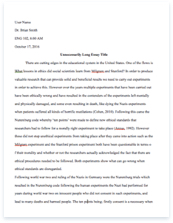 The whole doc is available only for registered users
A limited time offer! Get a custom sample essay written according to your requirements urgent 3h delivery guaranteed
Order Now
Battles of the Heart Bobbie Mason wrote and published her series of short stories Shiloh and Other Stories in 1982. She talks a lot about heartache and how marriage is like a battlefield. She focuses on her characters grief and how they tend to self-blame or even blame each other for the losses they go through in life. This story shows us how someone can go years "knowing" someone but never truly knowing who they are or what they think. It is impossible to know everything about someone no matter how long you have been with them.
Shiloh is a tale of a couple that is struggling in their marriage. They got married at the young age of 18 and had to deal with the death of their son when he was just a baby. They are unsure how to grieve him properly, so they just do not talk about him. Leroy is a truck driver and has worked on the road for most of their relationship, and Norma has become her own woman, very independent, and has learned to do things for herself. Leroy ends up getting hurt on the job, he comes home, but it is far too late to fix what is already broken and has been for some time. The writer compares the battles of their relationship to the battles of the war in Shiloh. They are fighting to stay alive, but life's lessons just keep tearing them down.
Norma and Leroy have a very complicated relationship, and they are both very different from one another. Leroy is someone who is somewhat dull and does not evolve or change at all throughout the entire story, in contrast, Norma Jean grows into a very independent woman, she is used to being alone and doing everything on her own. They married at a very young age, and the story gives readers the idea that Norma was more than likely already pregnant. Norma Jean and Leroy sadly lost their baby when he was only four months old due to sudden infant death syndrome. They never really grieved their child, and they were both deeply hurt by the loss of their baby. They buried their feelings along with their son. Life becomes so hard sometimes, and everything that was thrown at this couple was too much and just enough to push them away from each other. They no longer communicated the way they should have and were pretty much non-existent to each other. Leroy and Norma Jean felt the disconnection in their marriage, and Norma was ready to call it quits.
Although I do not think she really wanted to end her marriage, she did not know where to turn or how to fix the problems they faced. She had done everything on her own for so long while he was gone and now that he was home, she had to adjust to the changes. There was a quote towards the middle of the story that says "Leroy has the sudden impulse to tell Norma Jean about himself, as if he had just met her. They have known each other so long they have forgotten a lot about each other. They could become reacquainted. But when the oven timer goes off, and she runs to the kitchen, he forgets why he wants to do this."
Leroy and Norma's relationship shows that it is impossible to honestly know someone even after knowing them for years. His lack of being there with his wife and not being home all the time had placed a wall up between him and Norma Jean, as had the couple's failure to communicate their feelings about Randy's death. Although Leroy felt a bond with his wife, he no longer understood the way she thought, and her actions often confused him. Occasionally, he wished he could start over with Norma and talk to her as if they had never met before; he wanted to get to know each other again. He wanted his wife and marriage to be the way it used to be.
Norma Jean took on the strong manly role in the house. She felt the need to take on Leroy's responsibilities since he was hurt. She decided to get an education, get a job, and focus on getting fit, so she joined a bodybuilding class. He started doing needlepoint and kind of filled the womanly role. That probably affected his self-confidence somewhat and caused more complications in the marriage. She showed resentment towards him and had lost all hope that things would get better. Leroy wanted to be close to his wife and feel the emotional, spiritual, and physical connection that married couples have. For example, Bobbie Mason states, Norma Jean and Leroy used to have fun when he came back in from off the road, they would be eating dinner that she made, and they played cards while watching television. Leroy can feel the void and notices the changes in their roles and the changes in his wife. He starts to become concerned about his marriage and what their future holds. Norma does not seem to be interested in Leroy at all, she kind of sounds like she gets irritated at his presence. Leroy talks about building Norma the log cabin she has always wanted; however, she does not want him to build it anymore and seems aggravated every time he talks about it. She looks for jobs in the paper trying to find him something to do so he is out of her hair.
She has detached herself from him and could really care less if he is there or not. She is only in the marriage physically and does not sound like she has an emotional attachment to him at all. To me, this couple has had a lot of hurt and resentment towards each other. They are not sure how to deal with any of it, and so they just keep pushing each other away repeatedly. He wants her, maybe even needs her, but she has given up on him and their marriage. It sounded like at the end of the story she might have also given up on life in general and killed herself.
Marriage is about hard work; it is not always fifty fifty. If one partner is down, one person pulls eighty percent while the other pulls twenty percent or vice versa. When you get married, you make a commitment to that person to be there through the worst times in your life, and it looks like she could not uphold her part of the deal. She had so much hurt and resentment for him because he left her to deal with the death of their baby alone. She blamed herself because she was smoking in the car and by the time the movie was over the infant was dead. She showed us that it was still a very sore subject when her mom made a comment about a dog attacking a child and that had the parents not neglected the child it might still be alive. She needed him when she lost that baby, and instead of being there he left and went to work on the road. Another marriage lost to tragedy and resentment.
Related Topics