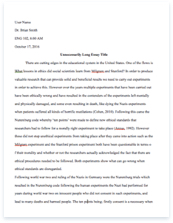 The whole doc is available only for registered users
Pages: 13
Word count: 3226
Category: Airline
A limited time offer! Get a custom sample essay written according to your requirements urgent 3h delivery guaranteed
Order Now
Core Issues / Problem Statement
Emirates Airlines has grown exponentially in just 25 years. They have gone from being a two plane regional airline, to the third largest airline globally (Emirates Airlines: Connecting the Unconnected, 2014). Their mission statement as a company is "To exist to deliver the world's best in flight experience (Emirates Airlines, 2014)." They have done this through a focus on service and the customer. The company has had a key leader, Tim Clark, throughout this journey to success. Tim Clark's strategic vision has lead them to their current position in which they just purchased 150 new Boeing 777X planes for $76 billion, this is the largest airplane deal ever done (Emirates Airlines: Connecting the Unconnected, 2014). The company is once again set up for rapid growth, but it is Tim Clark to consider what challenges could be ahead.
The core problem for Emirates Airlines is that they have to evaluate what external and internal factors could threaten their growth after such a large investment into the company. First, they must consider how they are going to deploy their large investment of Boeing 777X's throughout their network. Second, should they attempt to enter into mature new markets to compete with legacy carriers? Thirdly, should they move away from their Dubai hub model, and enter into other markets to exploit untapped markets? Finally, what needs to be done from a innovation stand point to remain competitive in regards to the customer experience? These are all elements that need to be explored by the President of the company to ensure that they are able to continue to be profitable in an extremely competitive market, while still growing their business in other areas. SWOT
Strengths
Emirates Airline has been a successful organization for twenty-five years. A key factor in their success is around their commitment to their mission statement focusing on delivering the best in flight experience. Other strengths that Emirates Airlines possesses: Great customer service and customer experience
Strong capacity to cater to the premium passenger
Strong leadership with continued focus on business model and diversity Dubai is leading in European travel and tourism now allowing for more customers Strong long distance flights with a strategically placed Hub Strong government support
First mover advantage in many underserved locations
Strong partnerships with airline manufacturers
Strong Marketing approach through sports
Weakness
Emirates Airlines is in a highly competitive and growing market. They also have made some very large growth decisions in recent that have made them actually evaluate their business model. This makes for more challenges at times than expected. Other weaknesses that Emirates Airlines possesses: Emirates Airlines does not cater to the budget traveler or the middle class Large airplane purchase in a competitive market
Hub and Spoke model from Dubai
In direct competition with legacy airlines
Flight mix and scheduling dynamics
Congestion
Some mistakes made due to complex route generation model
Opportunities
The airline industry as a whole offers a wide variety of opportunities. Emirates Airlines has made the strategic decision to be at the forefront of travel in Dubai, but it seems there might be more for them outside of Dubai. Other opportunities include: Have new Boeing airplanes created specifically for them and their passenger needs Move away from the Hub and Spoke model in Dubai and expand
BRICS countries' rapidly growing models
Further strategic route planning to get into more underserved markets with large populations but little flying options Capitalize on global flow of passenger demand
Expanding further into investing in safety and cost control systems Continue to be the largest Cargo Carrier to increase revenue Enhance customer experience even further- IE, Paradise CRM Tool Further Marketing reach
outside the realm of sports
Entering into airline alliances
Threats
Emirates Airlines faces many threats as a company. There are external factors out there that are at times out of their control that can have a drastic effect on their business. Some of these threats include: Fuel cost
Dubai could face a lull in tourism
Established Global Legacy airlines could affect their international travel business Rise of regional gulf carriers
Individual country policy could hinder their ability to enter into new markets Continued deregulation or increased regulation
Restriction of their airplane fleet
Too much focus on Premium Passenger
Not being part of airline alliances
Leadership change with no potential successor
Product / Market Positioning
Market Share
Emirates Airlines has become the third largest airline globally by capacity, and they have the largest number of international passengers (Emirates Airlines: Connecting the Unconnected, 2014). They are not at the top of this market completely due to the fact that there are a large amount of competitors to deal with. With that understanding, it is clear to see that with the purchase of 150 new planes from Boeing, they are ripe to compete with even the strongest airline competitor. Just their sheer fleet size will increase their marketing share and profitability. Best Product
Tim Clark said, "The way I see it we're essentially no different from a bus company. We face the same issues, such as capacity, pricing points, seat utilization, and other things. We need to depart from that mentality of a bus company and shift ourselves to build a brand, to take people towards glamour and differentiate ourselves through service as a value proposition. (Emirates Airlines: Connecting the Unconnected, 2014)" Emirates Airline's top feature as a company is their focus on the customer. This is showcased in the way that they design their airplanes and cater to their premium customer.
They want their flying experience to be something that a customer remembers, and it is through this attitude that their customer service and flying experience becomes their best product. They have been able to stand out among other competitors due to their focus on amenities and comfort for their customers. They also cater each flight to the potential customers that might be on their. The flight staff speak the language of most of the passengers, as well as attempt to remember customer's preferences while flying. They do this through their CRM, Paradise, but this has allowed for their staff to better be prepared for their flight customers and in return offer them better service.
Growth Opportunity
Emirates Airlines has many growth opportunities to explore, but considering their strong investment into new aircraft their largest opportunity for growth could be though their Cargo Carrier business. Emirates are ranked among the largest cargo carrier which contributes 15% to the bottom line (Emirates Airlines: Connecting the Unconnected, 2014). There is an opportunity here to potentially develop their new airplanes to cater to this piece of the business as they have done in the past with their focus on people. This would just be the other aspect of carrying goods, which they would like to be the leader at in Dubai, just under FexEd and UPS (Emirates Airlines: Connecting the Unconnected, 2014). Alternatives
Growth
Due to the large purchase that Emirates Airlines has just made in regards to airplanes, it is in the company's best interest to develop a growth strategy based upon their current business model and products both regionally and internationally. Emirates has developed a strong company name though their focus on customer service and performance. Also, their focus on premium passenger experience has allowed for them remain profitable and achieve the desired profitability and reputation. All of these strength elements that Emirates has must be utilized to execute an offensive growth strategy. The first phase of offensive growth is to further invest in technology to increase customer satisfaction.
They currently have one of the best in flight experiences for their premium passengers around, but there needs to be more growth in this space. There are competitors out there trying to mirror what they are doing, both regionally and internationally, but they have to stay focused on this. In times like this it is easy to look at some of these expenditures as a waste, but if Emirates wants to grow to be the number one airline they must remain ahead of the curve. Now that they are getting new aircraft from Boeing, it is important for them to leverage their buying power and design the aircraft to fit their purpose. They need to be looking ahead of the modern conveniences they have now to the future of travel and the demands of their client base. The second phase of offensive growth is to focus on Cargo growth for their business. The cargo aspect of their business is quite lucrative, but with the proper focus and management of this division it could be even more lucrative. The new airplanes that they are deploying could be just the vessel to do so.
They could have these airplanes designed to fit the needs of their cargo business as well. Dubai is already the sixth largest cargo airport by volume, which is aligned with the city's strategy to become the global logistics hub for both goods and people (Emirates Airlines: Connecting the Unconnected, 2014). This has to be an area of growth and focus for Emirates. If they do not take advantage of this opportunity to grow the cargo business, their will surely be another regional airline that does. The third phase of offensive growth is to expand out of the Hub and Spoke model in Dubai and enter into untapped markets. One of Emirates largest opportunities to grow is to enter into markets where they have never been before.
This is going to take them moving away from their standard Hub and Spoke model, but this is the quickest way for them to gain market share and increase profitability. It is not to say that this growth strategy isn't without risk. There is much risk in this, but it needs to be done. The way they are set up now does now allow for them to easily reach Trans-Pacific destinations, ultimately leaving out a whole region of the globe that they could be servicing. This absolutely has to be part of their growth strategy going forward. Status Quo
Emirates Airlines is currently the third largest airline globally by capacity, but to become number one throughout the world they cannot just do the same thing as they have been doing strategically. There needs to be elements of what they have been doing to become so successful, but that cannot be the end of their strategy and tactics as they move forward as a company. They have to have a focus on growth during this time to remain profitable and gain market share for the future. Status quo could sound enticing for them based on their current performance, but based on goals, they cannot go this route. Recommendation
Phase 1 – Now
Emirates Airlines needs to make some quick strategic actions to continue to grow and be profitable. Their first phase of action should be around continuing to focus on their greatest asset, which is their product and service. Emirates must continue to enhance their customers experience in flying with them through technology and innovation. The new Boeing777X needs to have the same level of detail and luxury that the A380's did when they first deployed them into the market for customers. They might have a mindset that everything on the plane has to have an actual tangible return on investment, but this needs to be a mindset of the past. This airline is in no way a Low Cost Carrier, and they should never behave as such.
They need to keep a focus on their end user and continue to innovate as such. As part of this enhanced customer experience, they also need to do further marketing to promote these changes over the competition. They have competitor out there now that are trying to mirror their business model to try to capture the premium passenger market. Once they have made the added enhancements to their new aircrafts they must market these changes. It was stated in the article that Emirates was trying to bring glamour back to flying (Emirates Airlines: Connecting the Unconnected, 2014). If they really want to be true to this vision they must invest in the technology to do so, and the marketing spend to make it known.
Phase 2 – 1-3 yrs.
Once they focused on enhancing their customer experience, Emirates should focus on increasing their cargo carrier business. This is their second phase of offensive growth that they should focus on to help grow the company and remain profitable in competitive market. Dubai is already the sixth largest cargo airport by volume, which is aligned with the city's strategy to become the global logistics hub for both goods and people (Emirates Airlines: Connecting the Unconnected, 2014). This has to be an area of growth and focus for Emirates. If they do not take advantage of this opportunity to grow the cargo business, their will surely be another regional airline that does. This would be a way for Emirates to gain profitability while not having to do much in regards to change. This would just be more of an internal focus and development piece without having to make too many business sacrifices to do so. Phase 3 – 3+ yrs.
Looking out into the future of Emirates Airlines strategic offensive growth strategies it is clear to see that as they enter into their third phase they need to get out of the singular Hub and Spoke model and expand. If they want to enter into new and untapped markets then they must make the changes needed to do so. Getting out of this model will allow for them to increase flights, capture new markets, and gain a whole new set of flying customers. Additionally to this, Emirates should consider further airline alliances. Most major airlines are part of and aligned or affiliated group, but this is not the case with Emirates. Even though there is bureaucratic tape associated with some of these alliances, it could open the doors to new opportunities for the airlines moving forward. They do currently do some code sharing, but that won't be enough of a relationship within the airline community to potentially make a difference.
APPENDICIES:
Appendix E – Growth Related Strategy
Emirates Airlines is a full service airline operating both domestic and international routes. They are however limited to the international reach that they have based upon their Hub and Spoke model. Due to the fact that they are not in all international markets and the fact that they don't have as large of a market penetration as others, they would be considered High Differentiation with a limited market penetration. They are doing better than many of their other competitors in the current environment, but there is room for Emirates to grow. Appendix G – Product / Market Matrix
Emirates Airlines has a variety of planes and destinations to offer their customers. They operate in both international and domestic markets offering a perfect travel model for some travelers. Their main product and service offerings allow for them to be in a strong market position. Though they have had successes both internationally and domestically, they are in the best position now to expand their markets to untapped BRICS locations to capitalize on growing markets and populations. They now have a whole new fleet of airplanes that will allow for them to develop and grow.
Potentially, after expanding into some of these untapped markets Emirates could begin to further explore different products and services. They may want to consider hotels as a future product that they offer. As they enter into these untapped markets there will be need for further hospitality development, and they could be the right fit for this. This could help to be an extension of the flying experience with Emirates. After considering many other options as an airline transportation provider, it might be beneficial for Emirates to consider offering ground transportation as well to their clients. This would be a completely new market and service for them, but yet again this would be a way for them to continue their passengers experience with the Emirates brand.
Appendix H – BCG Growth Share Matrix
Emirates Airlines most developed product is their Full Service Airline (FSA) model provided both domestically and internationally. This product represents the majority of their business as they continue to focus on the premium passenger demographic willing to pay more for a traveling experience. This product is considered to be a Cash Cow for Emirates because this is the unit of business for them that generates the most revenues and covers the majority of their costs associated with the opportunity. The Cargo aspect of Emirates business would be considered a Star. The revenue added to the bottom line from cargo is an added bonus for Emirates. Over the years this piece of their business has contributed 15 % to their top line transport revenue, and this was with limited focus on the business (Emirates Airlines: Connecting the Unconnected, 2014). With continued focus and development this business will continue to be a Star.
The most recent concept for Emirates to explore would be expanding into untapped markets. This is somewhat of a Question Mark for Emirates. They have in the past entered into new markets thinking that they were doing the right thing, and it just didn't work out. There is much risk involved to this service that Emirates is trying to offer, but to that there could be much reward. There are many areas globally that need the airline service to grow and develop and Emirates could just be the right airline to do so. This would however be a step away from their Hub and Spoke model they are using now, which will also take some deep risk evaluation. It does not seem that Emirates has any Dog products. They are in a great position overall with their offerings to customers, and just need to continue to expand and get better at their goal business model. Appendix I – GE 9-Cell Matrix
Emirates Airlines strategic business units are broken down into either domestic or international flights. The main market for Emirates would be considered domestic as many of their flights going in and out of their airport are only around four hours away (Emirates Airlines: Connecting the Unconnected, 2014). Their ideal location between Asia and Europe allow for this type of domestic prominence. Domestic travel equals strong revenue growth for Emirates, due to the growth in numbers of travelers in that region this with continue to be a business unit that they want to focus on and not lose sight of.
International flights are equally as important to Emirates, but they are not the strongest competitor in this market. There are many legacy airlines that are dominate in this space. Emirates largest opportunity is to expand their international flights to untapped markets, while still growing and fostering their domestic industry strength. With their aircraft expansion they should be able to further penetrate this business unit and extract as much value out of it as possible. Cargo is another area that Emirates should consider as a strategic business unit. This is outside of the realm of passenger travel, but it is a profitable business unit that Emirates Airlines should further explore and implement.
Bibliography
Emirates Airlines. (2014). Retrieved from About Emirates: www.emirates.com Emirates Airlines: Connecting the Unconnected, 9-714-432 (January 29, 2014).
Related Topics