Emily Dickinson Literature Is Adventure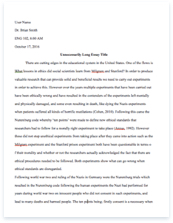 The whole doc is available only for registered users
A limited time offer! Get a custom sample essay written according to your requirements urgent 3h delivery guaranteed
Order Now
Emily Dickinson in this poem writes about how much power a book has, to make you explore places that you did not know of before. As she writes about the journey that books can give you, she uses various forms of transportations to compare. A book is compared to a warship which travels even through the tough waters in order to get to a destination. The book is compared to this warship because they both take you to a unique adventure that will give you an unforgettable experience. The poet begins the third stance by going in depth with the pages of the book and the information they give such as poetry which she uses as an example. To describe the poetry that is presented on these pages Dickinson uses horses that are often portrayed as a magical creature. Poetry is a simple story that has various meanings in different perspectives and can also be something symbolic.
Books are giving an adventure without any cost which anyone is able to afford, even the poorest which Dickinson mentions.There is no thing or person that is able to take away this opportunity from you. Anyone who is willing to give time to reading a piece of literature is able to gain an experience from it. The poet writes about a "chariot", she chooses "chariot" to depict literature as she does with the previous forms of transportation. A chariot is a two wheeled cart that is drawn by horses in times either of war or racing. Emily dickinson connectes the horses once again with the adventure that they give and in this sense they carry somebody to a venture. She describes once again the chariot as a frugal form of transportation, the literature being the chariot shows that this journey carries no price to let the mind explore. You do not have to go out of your comfort to experience such adventures because poetry is inexpensive for perusal or creation.
Literature can be obtained in various forms and many of them are through free resources. We now have public libraries in which you are able to get books that will carry you through stories that are free. No matter what form of book you read there will be an unfamiliar event or place that can show you what you have not experienced before. From these books you are able to see different perspectives and also bring your own into the stories told. Literature can show you the different cultures around the world and you can see stories that are similar to what you might be going through which can show you how you are not the only one in these situations. Every book will have a different impact on you even when it simply shows a conflict being dealt with. Emily Dickinson writes this piece of poem to remember everyone how a simple book can transport your mind and soul to places that you have not explored yet. Without the expense of traveling to places on your own, you can find a way to gain a similar thrilling experience through a book.
Related Topics