Effects Of Abortion On Women And Families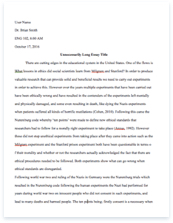 The whole doc is available only for registered users
A limited time offer! Get a custom sample essay written according to your requirements urgent 3h delivery guaranteed
Order Now
"We're glad this effort will give us the opportunity to educate the citizens, just as we educated the legislators, about how abortion hurts women."
Abortion linked to high rates of child abuse; effects of abortion; after abortion; defending abortion in law practice.
Introduction
This thesis is on "the effects of abortion on women and families."
The chosen Argument will look at why "Abortion should be ban, except in cases of rape and incest.
The following topics will be discussed in this dispute; Government Politics; Contraception, Harmful Effects Of Abortion; Laws of Abortion, Social Issue's and Shame of Abortion Women Face Around The World Today.
TITLE OF THESIS:
ABORTION SHOULD BE BAN, EXCEPT IN CASES OF RAPE AND INCEST.
5 Books
Every night at five: by Susan Stemberg's All Things Considered Book, 1971 -1981.
2.Excerpta Medica by Excerpta Medica Foundation – 1969
Is the fetus a person? A comparison of policies across the fifty states. By Jean Reith Schroedel – 2000. 4. Abortion and law: from international comparison to legal policy by Albin.Esher, Hans – Georg. Koch -2005. 5. Abortion Debate in the world Arena by André Kulczycki – 2005.
5 Magazines
Citizen Magazine October 2000/17th March 2001 by Ranee Mueller -43 Authors.
Woman's Magazine, September 8… 15 Nov 1998 by Melanie 168 Authors.3. Human Events Magazine, published 29/05/98 4. National Review, Issue 18th July 2005.5. The Americain Conservative Magazine 27th June 2004 by Gaffo
5 Newspapers
Guardian Unlimited UK, April 19 2007. 2. San Francisco Chronicle, Feb 12 2007 04.00 PST3. Washington Times, Dec 03, 2006 4. Telegraph UK, March 03, 2007 5. AP, April 19th 2007
5 Periodical
Jan: The PBS documentary program Media Matters document pervasive pro-abortion bias and dissociation in major media coverage of partial – birth abortion debate.
Feb: Ron Fitzsimmons, head of the national coalition of abortion providers, tells journalists he "lied through my teeth" in claiming that partial-birth abortions were performed very rarely and only for extraordinary medical reasons, explaining that he had just "Spouted the party line" developed by leaders of other pro-abortion groups planned parenthood announces the FDA authorized a nationwide abortion study of methotrexate and misoprostol, another abortifacient combination.
September 11th 1996, Planned Parenthood announces the FDA authorized a nationwide study of methotrexate and misoprostol, another abortifacient combination.
Feb 12th 1998, Sen. Spencer Abraham (R-Mi.) introduces the child custody protection Act into the U.S Senate, which would make it illegal for adults to transport minors across statel lines for an abortion if that action would circumvent the parental involvement law states.
April 30 1998, Result of a U.S trial of RU 486 is published in the New England Journal of Medicine. The population council declares the drug "safe" downplaying the serious complications suffered by many women.
Related Topics