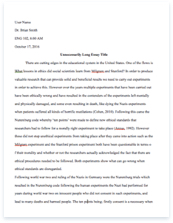 The whole doc is available only for registered users
OPEN DOC
A limited time offer! Get a custom sample essay written according to your requirements urgent 3h delivery guaranteed
Order Now
Edward Weston began to exhibit the first symptoms of Parkinson's disease in 1946 and by 1948 he had taken his final photograph. At the age of only 54, this brought to an end the 38 year long career of a man described as the most influential of photographers. He had portrayed people, dressed and nude, landscapes, industry, still lives and indeed many other subjects that lit up his vivid imagination,  varying from soil erosion and seaweed to nudes and graffiti.  It was he who said , according to his son Cole in his paternal biography, 'The camera should be used for a recording of life, for rendering the very quintessence of the thing itself , whether it be polished steel or palpitating flesh' and this is what he had done.
Weston had been born in 1886 in Highland Park, Illinois. His father, Dr Edward Burbank Weston, was an obstetrician and his mother Alice Brett was a classical actress. Alice died in 1891, her dying wish being that Edward become a business man rather than a teacher or doctor. He was raised in the main by his older sister May. Weston's childhood was spent for the majority of the time in Chicago where he attended school. Of his early education he said 'I cannot believe I learned anything of value in school unless it be the will to rebel.'
He dropped out of school in 1903 and began to work for his uncle as errand boy and salesman at the Marshall Field store in Chicago.
His biographer, son Cole Weston, records that he began taking photographs at the age of 16 after receiving as a gift from his father a Bull's Eye # 2 camera. First pictures were restricted to the parks of Chicago and some scenes from the farm belonging to his Aunt. Soon afterwards his first picture entitled 'Spring 1903' was printed in 'Camera and Darkroom' and he migrated to California, home of his beloved sister Mary ( May) where he became a surveyor for the new railway, the San Pedro, San Francisco and Salt Lake Railroad at $15 per week. Despite the work this involved he found time to become an itinerant photographer. He would go door to door taking pictures of whatever was available – children, dogs and funerals were common subjects in those early days. Was it of those times that he said 'Photography to the amateur is recreation, to the professional it is work, and hard work too, no matter how pleasurable it may be.' as quoted on 'Edward Weston'.
By 1908 he was back in Illinois taking the formal photographic training he felt was necessary at the Illinois College of Photography in Effington. It was here that he learnt the dark room techniques that he was to use for the remainder of his working life. Such was his natural ability and work ethic that the normal 12 month course was completed in half that time and he went once more to California where he found employment as a retoucher at the George Steckel Portrait Studio in Los Angeles. A year later he had progressed to working at the Louis J. Mojoiner Portrait Studios where he was employed as a photographer. Soon he was showing his exceptional skills at creating poses and in using light for various effects. He became a founding member of the Camera Pictorialists of Los Angeles in keeping with the style of his work at that time.  He married for the first time in 1909, taking as his bride Flora May Chandler. They would have four sons, Edward Chandler, Theodore Brett, Lawrence Neil and Cole.
He developed an international following for his pictures of modern dance and his portrait photography of key figures of the day. His work was commented upon in magazines such as 'Photo Era', 'American Photography' and in 'Photo-Miniature'.
By 1911 Weston was secure enough in his career to open his own studio, 'The Little  Studio' at Tropico, California. This was to be the base for his work for the next twenty years. His work took on a pictoral style using soft focus and he won many awards for his creations.
Weston developed an international following for his pictures of modern dance and his portraits of key figures of the day. The first of many tributes and criticisms was in Studio Light in 1914, which included some 11 of his pictures. He also wrote many articles himself for these and similar magazines. In 1917 for instance he wrote 'Weston's methods' an article about unconventional methods of taking pictures according to the 'Biography of Edward Weston'.
Despite his marriage, when Weston met Margarthe Mather in 1912 she soon became his studio assistant and he was later to give tribute to her as 'The first important woman in my life'. She would be his model for a number of years and eventually became an equal partner in the studio at Tropico. For a short period works would be dated and signed by both partners in the enterprise.
In 1915 Weston began the first of the journals that he referred to as his 'Day Books'. These he continued to produce until well into the1930s.
By 1917 such was his reputation that he was elected to the London Salon of Photography, considered to be the highest accolade a photographer can achieve. He is the only photographer from America's west coast to be included by the Salon. In 1919, according to the web page 'Edward Weston; Chronology', after meeting with various members of the Californian artistic community, he stopped sending work to the salons as he made the transition to modernism with his first modernist pictures 'Epilogue' and 'Prologue to a Sad Spring.'
In 1922 Weston made a career defining visit to the Armco Steel Plant situated in Middletown, Ohio where his sister lived. Out of this visit developed a much more abstract style. He visited New York where he met men such as Charles Sheeler, described as the father of modernism and Alfred Stieglitz, the person credited with making photography as acceptable as other art forms. He was also in contact at this period with Paul Strand, who took motion pictures and with the artist Georgia O'Keefe.
Unsettled both in his family life and in his work Weston moved south of the border into Mexico where he opened a studio with his lover Tina Modetti. An exhibition of his work was put on at the Academia de Bellas Art in Mexico City..
He remained in Mexico for 3 years from 1923 to 1926, mainly in Mexico City where local artists such as Diego Rivera  praised him as the master of art in the 20th century. At this time he produced many unposed portrait  known as 'Heroic Heads' wherein the heads are treated as if they were sculptures. Photographs taken at this period form the basis of Anita Brenner's book 'Idols Behind Alters; Modern Mexican Art and its Cultural Roots' . Weston was paid $1000 for the 3000 photographs which illustrate the work – mainly the subjects were sculptures and native Mexican arts and crafts. To complete the project took three trip over a period of 4 months. It was a time when he felt free from the restrictions of accepted conventions both in photography and socially according to the editor of 'Life Work' Edward Weston'. He no longer documented the life around him as much as showed its abstract possibilities. Prints were manipulated until they resembled Impressionistic works.
In 1925 Weston destroyed all his pre-existing Day Books, thus eliminating the records of his Los Angeles period and his association with Margrethe Mather.
By 1926 Weston was back in California where he produced close-ups of objects as varied as nudes and cabbages, seeking to bring to notice the textures of their sculptural forms. He also instructed his son Theodore Brett Weston in photographic techniques – the start for Brett of a 60 year long career. Within a year the two held a joint exhibition at the University of California. Brett was still only 15 years old. There were 20 pieces of his work exhibited and some 100 of works by the older Weston.
In 1929 the sign in the window in the window of the studio he now shared with Johan Hagemeyer in Carmel was recorded as 'Edward Weston Photographer, Unretouched Portraits, Prints for Collectors.' How different to the ideas of some of his contempories in California who were constantly trying to portray a particular image however far from the truth it was. He tried in that year to re-establish contact with his former lover Margrethe Mather as he wanted to include her work in an up coming exhibition. She never did respond to his entreaties and he soon found a new lover and partner in Sonya Noskowiak. His link with Hagemeyer was a short one as they quarrelled over a hike in rent by Hagemeyer from $60 to $75 per month. They would never again be friends.
By 1932 Weston was exhibiting in San Francisco and also produced a limited edition book of 39 reproductions, 'The Art of Edward Weston' sponsored by a donation of $500 from Alice Roher
In the same year Edward Weston became a founder member of the Group F/64 which met at Willard Dyke's San Francisco Gallery. The group was so called because having the camera lens open at this point, the smallest aperture available on a large format camera, gave the sharpest of possible images. The group specialized in sharply focused and unmanipulated photography printed on glossy paper in order to best show the wealth of detail contained in the negatives. Subjects included arranged still lives, industrial views, nature pictures and portraits of people chosen more for their photographic possibilities than for any other reason.  These harder edged pictures were felt to be more appropriate to the camera, which was after all a mechanical device, rather than the soft focus techniques previously used and which in some senses mimicked the effects produced by painting techniques.
In 1933 a new camera was purchased, a 4×5 Graflex, although by 1935 he had moved on to an 8 x 10 format. He soon began what is considered as possibly his finest period when he began to record close up nudes of Sonya and a number of other models as well as beaches and dunes in Oceano, California. This work received such acclaim that he received a Guggenheim Fellowship, later extended for a further year, at a stipend of  $2000 per year,  the very first photographer to do so. He received the award because of the experimental nature of his work. He was later quoted by Benjamin Gennochio of the New York Times as saying that he was "old-fashioned enough to believe that beauty, whether in art or nature, exists as an end itself."
This came after a period when he worked for the Los Angeles local authority producing copies of works of art at a wage of $38.50 per week. He then began a tour of the Western and South Western States, taking with him Charis Wilson as his assistant and ending a 5 year relationship with Sonya. He took photographs for AAA Westway magazine, having met the editor Phil Townsend  Hanna who paid $50 for a months photos, about 8-10 pictures. Charis was paid to write the accompanying captions. The money earned was used to purchase a new Ford V-8 car to make the trips possible. There would be 17 trips, taking a total of 187 days to cover 16,697 miles and resulting in some 1260 negatives. He finally divorced Florence after a 16 year separation and would later marry Wilson. The photographs taken at this time would be used to illustrate the poet Walt Whitman's famous 'Leaves of Grass' in a new edition. They lived together for a number of years and married in 1938, but were divorced in 1946.
In 1935 there was a new initiative with the start of the 'Edward Weston Print of the Month Club'. In that first year less than a dozen subscribers paid $10 per month or $100 per year. He also worked at teaching photography for minimal salary despite his world wide acclaim. His 1940 book 'California and the West' sold for $3.95 per copy.
In 1947 he embarked on a short period of color photography with Willard Van Dyke.
In 1946, the year in which he had to more or less retire because of his ill health, the New York Museum of Modern Art featured some 300 prints in a retrospective exhibition of his work. In 1955 he published his 50 year portfolio. Despite his illness he was able to supervise two of his son's in their printing of some of the best of his works and in 1956 the Smithsonian Institute was able to put on 'The Life of Edward Weston'. Weston died at home some 2 years later in Carmel, California, his adopted home and his ashes were then scattered into the ocean at Point Lobos, where he had done some of his most creative work.
Despite having been dead for half a century Weston's work is still worth seeing and a recent exhibition 'Edward Weston: Life Work' took place at the Greenville County Museum of Art. His youngest son Cole continued to make prints of his father's work, made according to the original specifications, until 1988.  The Getty Museum quotes him as saying 'This is my way in photography. It is not an easy way.' The negatives are still in storage at the Tucson , Arizona Center for Creative Photography on the campus of Arizona University, one of about 50 such archives retained there. His work is currently the subject of an exhibition at the center 'Debating Modern Photography: the Triumph of Group f/64'. The web page 'Artist Edward Weston' describes him as defining both the limits and the generosities of the medium he used, mostly an 8 by 10 inch view camera. He defined his style as:-
To clearly express my feeling for life with photographic beauty, present objectively the texture, rhythm, form in nature, without subterfuge or evasion in technique or spirit, to record the quintessence of the object or  element before my lens, rather than an interpretation, a superficial phase, or passing mood. as quoted by the Getty Museum.
Technology has moved on, but within the limits of his equipment Weston's work has rarely been surpassed, so much so that on the 14th of April 2008 the New York Times reported a price of $1.6 million as the price reached for his photographic collection at Sothebys. Previously  the Pace-MacGill Gallery had bid $1,105,000 for a print of 1929 work "Nautilus" at Sotheby's in New York, a new  auction record for the artist  Edward Weston, according to Daniel Lang. This is in great contrast to the prices Weston obtained during his working life when he usually sold pictures for the much lower price of $7-10.
His work continues within the family, Kim, Brett and Cole Weston all following in the family tradition.
Works Cited
Brenner, A. Idols Behind Altars: Modern Mexican Art and its Cultural Roots' reprint of 1929 edition, New York, Dover Publications 2002.
Electronic Sources
Artists, Edward Weston, The Getty, 23rd April 2008, http://www.getty.edu/art/gettyguide/artMakerDetails?maker=1677
Biography of Edward Weston, 23rd April 2008, http://photocollect.com/bios/weston.html
Current Exhibit, Debating Photography: the Triumph of the Group f/64, Center for Creative Photography, University of Arizona 24th April 2008, http://www.creativephotography.org/
Edward Weston, 17th April 2008, 23rd April 2008, http://en.wikipedia.org/wiki/Edward_Weston#Quotations
Edward Weston Books and Magazine Articles, 23rd April 2008, http://www.historicphotoarchive.com/big/weston.html
Gennochio, B. Beauty and the Eye of the Photographer, New York Times, 20th October 2006, 23rd April 2008 http://query.nytimes.com/gst/fullpage.html?res=9503E0D91F30F931A15753C1A9609C8B63
Haughney, C and Konigsberg, E., Despite Tough Times, Ultrarich Keep Spending, New York Times, 14th April 2008, 23rd April 2008
Lang, D. $1.1 Million Weston Sets Artist's Record At Sotheby's, 23rd October , 2007, 23rd April 2008, http://www.pdn-pix.com/pdn/newswire/article_display.jsp?vnu_content_id=1003661941
Lifework: Edward Weston, 23rd April 2008, http://www.tfaoi.com/aa/4aa/4aa423.htm
Rinehart, R.J.,Edward Weston; a Detailed Chronology,  24th April 2008, http://www.kimweston.com/edward_weston/edward_weston_chronology.htm
The Western Gallery, Artist Edward Weston 1999, 23rd April 2008 http://www.westongallery.com/artists/e_weston/edward_weston.html
Weston, C. Edward Weston 2005, 23rd April 2008 http://www.edward-weston.com/edward_weston_biography.htm
Related Topics