EasyJet: Staying Ahead in the Pricing Game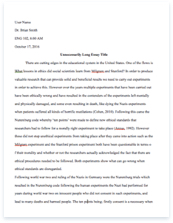 The whole doc is available only for registered users
Pages: 3
Word count: 637
Category: Airline
A limited time offer! Get a custom sample essay written according to your requirements urgent 3h delivery guaranteed
Order Now
Q1: How do easyJet's marketing objectives and marketing mix strategy affect its pricing decision? EasyJet's mission statement: to provide our customers with safe, good value, point-to-point air services. To effect and to offer a consistent and reliable product and fares appealing to lesuire and business markets on a range of European routes. To achieve this we will develop our people and establish lasting relationships with our suppliers. Its objectives: low fares and high frequency between major Europeon airports consumers willing to pay more for value-added proposition growth based on joining the dots and adding frequency. With recognition for providing more efficient, low-cost flights, whilst maintaining as a high quality of services as possible, easyJet is positioning itself to its consumer base as the best form of budget travel in Europe. Price is a crucial positioning factor. Therefore, the marketing mix is based on keeping costs to a minimum to allow the airline to offer the lowest fares possible.
Q2: Discuss factors that have affected the nature of costs in the airline industry since 2000. How have these factors affected pricing decisions? Factors since 2000 are: 1- Heightened environmental consciousness: a) 2002's world summit on sustainable development. b) Environmental taxes. c) Cleaner plane models/engines. 2- Information age: a) Broadband mainstream since 2000s. b) Introduction of advanced technology. c) Less cost for labor and infrastructure and less time incurred to complete the same job. 3- Terrorism: a) 9/11 attacks. b) Security procedures introduced. c) High-tech detection hardware. d) Higher costs incurred for safety and peace of mind. e) Aviation insurance. 4- Energy crisis: a) 2000s energy crisis. b) Rising cost of crude oil. c) Higher costs are translated to airline industry as jet fuel is processed from crude oil. d) Hedging policy reduces fuel cost increase to a limited extent. Airfare price range depends dramatically on the following variables listed in order of importance:
1- Competition on route.
2- Seat demand.
3- Distance of route.
4- Seat supply.
5- Fuel prices.
Q3: How do the nature of the airline market and the demand for airline service affect easyJet's decisions?
The nature of airline market are:
1- oligopolistic competition. 2- consists of some older and major conventional airlines. 3- a few up and coming low cost carriers. 4- rival consciousness prevalent.
Demand for airlines services from easyJet's viewpoint:
1- the price-demand relationship: lower the price, the higher the demand. 2- easyJet has positioned itself as low-cost airline. 3- its pricing strategy is based on Good Value Pricing.
EasyJet marketing decisions:
Nature of market + DD product = Marketing decisions
Q4: What general pricing approaches have airlines pursued?
Full services carriers:
– Price Discrimination: 1- based on fare classes. 2- Charge each customers as much as they are willing to pay. – Value-Added Pricing: 1- offering passengers a superior range of ground and onboard services. 2- in return for a much higher fare. – Fences: 1- must be built to prevent passengers from substituting higher fares for discounted tickets. 2- in the form of minimum stay requirements, date and/or route change penalties. – Different class of services: 1- first, business, economy plus, and economy. 2- business class may cost 5-10 times more than Economy but the service costs much lesser than that. Low cost carriers:
– Reserve price system: 1- the further the date of departure, the cheaper the ticket. 2- encourages customers to book early. 3- able to gauge demand for every flight. – No "Frills": 1- no free meals and beverages onboard, no frequent fliers program etc. 2- more seats are available in one flight to maximize profits. – One-way Ticketing Policy: 1- customers only required to buy one-way ticket. 2- need to purchase two one-way tickets for a round trip. 3- gives full flexibility to plan their trip as they please. 4- appeal to the business travellers.
Related Topics