Early Supplier Integration – Skid-Steer Loader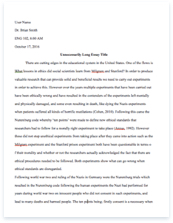 The whole doc is available only for registered users
A limited time offer! Get a custom sample essay written according to your requirements urgent 3h delivery guaranteed
Order Now
How would Deere intend to use the Early Supplier Integration (ESI) concept in the Skid-Steer Loader product development?
Deere is attempting to shift the production of their Skid-Steer Loader from a 3rd party manufacturer to a new in-house facility to gain more control over production, capacity and inventory. Currently, the manufacturer they utilize also produces a line of skid-steer loaders and are direct competitors with Deere in the market. With the demand projected to be higher in the future for this product, Deere wants to capitalize on the trend and produce more units, however the 3rd party manufacturer will not agree to produce any more units as it is not in their competitive best interest to provide Deere with additional inventory. As outlined in the case, Deere is looking at specific operational and strategic objectives in their movement into a new production facility. These include product features, product range, product delivery, and price.
Deere wants to ensure the product features of the skid-steer loader differentiate them from the competition by ensuring those features make the unit easier to use, reduce operational costs and reduce the maintenance requirements. Also they want to establish a wider range of their products, as each customer has different usage requirements. It's important for Deere to have a range of models available with different options that suit each consumer to their needs. Having these products available is a start, but it's key to have proficient product delivery. Deere needs to have the ability to efficiently get the product out to the work sites in a timely manner and this criteria is a major incentive for sales on the unit. And lastly, the product needs to be at a price point which is competitive in the market, but also appeals to the consumer. It's important to minimize costs wherever possible so as to ensure the sale price is attractive while remaining in competition with the other products in the market, and all while not compromising the quality and integrity of the Deere brand.
Deere has identified that the most effective way to streamline costs is to implement an early supplier integration concept. This early and extensive supplier involvement results in faster development of the product through the production cycle. The main objective behind this concept is to reduce the product to consumer development time, and early supplier integration achieves this by utilizing consultation, providing design concepts, production troubleshooting and helping to identify where changes can make more efficient production. The main benefits from using the early supplier integration concept is lower cost structures, faster product development cycle, and reduced operational inefficiencies (Schroeder, 2013). Deere is hinging their success of producing and marketing the skid-steer loader on the ability of suppliers to effectively and efficiently aid the development team.
What criteria should Deere use to determine which suppliers to integrate into the product development process?
The criteria Nolan should screen for deal with the suppliers ability for collaboration. In a fostering relationship that is beneficial to both parties, the ability to work together or collaborate throughout the entire production process is key. In addition, Nolan should look at the following criteria:
Capacity – will the supplier be able to meet the product development schedule and any ramp-up in production? It's key for the supplier to have flexibility as Deere is attempting to be a product innovator in this market and they need a supplier who can keep up with unpredictable demand or changes in design. It's also important to find a supplier who possess the ability to deliver the supply quickly and timely. Deere needs to be dependable on a supplier who maintains timely delivery of parts so as to not slow down production. Also with the supplier being integrated within the production chain, if any problems arise, they need to have the ability to quickly adapt and deliver updated parts to keep the operations running.
Capability – how capable is this supplier to hit the target for cost, quality and product performance? Look at the past of the supplier and how well they have been able to hold up their end within a contract and if there has been any issues in the past. It's important to Deere's integrity and quality of products to use suppliers that won't compromise their end result. A supplier who wishes to work with the company has to have the capability to exceed their competitors in terms of quality and performance.
Technical expertise – does this particular supplier bring something extra to the table? That is, can they provide another credible viewpoint that is not already present on the development team? Suppliers know their products, and if they can positively add value in addition to just supply, that would benefit Deere in the long run in creating and producing skid-steer loaders that are differentiated from the competition and appeal more to the consumer.
Low risk – after taking into consideration all aspects of a partnership, Deere has to also look at the possibility that the supplier may not perform as expected. It's key to look into each supplier and their history of being efficient without any issues. Nolan needs to choose a supplier that minimizes the risk of any production issues. If an issue does arise however, he needs to choose a supplier that wouldn't cause a major impact on production and that could be replaced easily if needed.
What are the challenges to engaging suppliers in an integrated product development process, and what practices can Deere adopt to overcome these hurdles?
Once Nolan is able to identify which suppliers he'd like to involve with Deere and their production of the skid-steer loader, he needs to be prepared for possible challenges that will arise with supplier integration. The biggest obstacle the company will deal with is communication. Effective communication within a company is the key component to ensuring efficient production. When you're trying to implement a new supplier into the production matrix, it becomes even more important. One way Deere can help streamline the communication with suppliers is through the use of cross-functional teams. Members of the suppliers can work directly in a team with employees of the company to oversee all aspects of production and maintain constant communication regarding status. This allows the supplier to be "in the loop" of operations, and allows for flexibility and prompt response if any problems should arise.
Another challenge Deere could potentially face deals with inventory issues. With a complex and large scale production plan, there are a lot of moving parts with many different suppliers. Nolan and Deere can utilize IT to help streamline supply integration. By using real-time databases that are accessible by the appropriate parties, they can keep track of parts and inventory thus preventing any delays with re-ordering or overstocking.
Lastly, anytime you integrate a new component into your corporate structure, you run the risk of altering the chemistry and balance within the organization. If procedures are running smoothly and changes are implemented, everyone in the organization from top to bottom needs to get on the same page. Deere can establish this by providing in-house training to all employees concerning all operations management. Certain employees may be comfortable in their role within the organization; which may not even involve operations. If everyone has knowledge of how the production process will work, it will help make responses to any problems more efficient. This is important as Deere is looking to implement the early supplier integration model, and it is key that each employee is on board. Nolan would be wise to evaluate any partnership from all possible angles while identifying any potential issues that may arise in the future. Working with Deere's established infrastructure, he can be confident that the suppliers he chooses will represent Deere's corporate values to the highest standard.
References:
Core Values. (n.d.). Retrieved May 30, 2015, from http://www.deere.com/en_US/corporate/our_company/about_us/core_values/core_values.page?
Petersen, K., Handfield, R., & Ragatz, G. (2005). Supplier integration into new product development: Coordinating product, process and supply chain design. Journal of Operations Management, 23(3-4), 371-388.
doi:10.1016/j.jom.2004.07.009
Schroeder, R., Goldstein, S., & Rungtunsanatham, M. (2013). Operations Management in the Supply Chain: Decisions and Cases (Sixth ed.). McGraw-Hill Irwin.
Related Topics