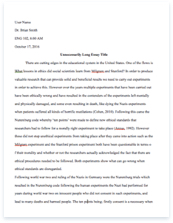 The whole doc is available only for registered users
A limited time offer! Get a custom sample essay written according to your requirements urgent 3h delivery guaranteed
Order Now
The Panchayati Raj Institutions (PRIs) are saddled with the problems of inadequate physical and financial resources, technical capabilities and extremely limited computerization. As a result, the potential of PRIs as the preferred delivery channel for the schemes of State and Centre as well as for citizen services has not been fully realised. While some computerization efforts for PRIs have been made by NIC over the years, the e-Governance revolution sweeping the country has not touched the PRIs yet in significant measure. The Ministry of Panchayati Raj, Government of India has therefore decided to take up the computerization of PRIs on a mission mode basis.
OBJECTIVES :-
* Enabling Panchayats to better deliver its mandated services to the Citizens through IT * Enabling PRIs to use IT as a tool for transparency, disclosure of services to Citizens and social audit * Improving internal management processes and decision making in Panchayats * Enabling PRIs to use IT for electronic tagging and tracking of funds transferred to Panchayats, including rapid bank transfer of funds, tracking the expenditure of the Panchayats
GOVERNANCE :-
The project will be led by the centre and implemented by states. Hence a three-tier structure is proposed for program governance of e-Panchayat MMP implementation: * Central Level Bodies – Headed by Program Review Board (PRB). The second layer would consist of key committees to act as advisory committees to the PRB on various aspects such as Technical, Functional, e-Governance Standards and Change management and the third one will be the Central Programme Management Unit (CPMU). * State Level Bodies – Headed by State Apex Programme Management Committee. The second layer will be the State Programme Management Unit (SPMU) * District Level Bodies – District Programme Management Committee and will be headed by CEO ZP of the District.
SERVICES :-
The services offered by e-Panchayat are:
* Unique Codes to Panchayats (National Panchayat Directory) * Socio Demographic profile of Panchayats (Area Profiler) * Online Record of Assets of all Panchayats (Asset Directory) * Preparation of Panchayat Plans leading to preparation of Integrated District Plan (PlanPlus)
e-District
e-District is one of the 31 Mission Mode Projects under National e Governance Plan (NeGP) with the DIT, GoI being the nodal ministry. This project aims at providing support to the basic administrative unit i.e. District Administration by undertaking backend computerization to enable electronic delivery of high volume citizen centric government services which would optimally leverage and utilize the three infrastructure pillars of State Wide Area Networks (SWAN), State Data Centers (SDC) and Common Service Centers (CSCs) to deliver services to the citizen at his doorsteps. e-District pilot projects have been initiated in 41 districts across 16 States with the objective of delivering high volume services at the District level. OBJECTIVES :-
* Undertake backend computerization of District and Tehsil level offices to ensure electronic delivery of high volume citizen centric services at the district level. * Efficient delivery of services with improved Service Levels by undertaking extensive Business Process Re Engineering of identified services. * Extensive Capacity Building and training of field level functionaries to ensure smooth migration to electronic delivery of e district services and phasing out manual delivery of services. * Delivery of services through Common Service Centers (CSCs) by leveraging the common infrastructure of SWAN, SDC, and SSDG. GOVERNANCE :-
Implementation of e-District requires active participation and close interaction amongst various stakeholders such as State Governments, District Administration, District Level Officers of Line Departments, Field Functionaries, Local bodies and implementation consultants. Consequently, governance structure right up to the District level is being proposed for the National rollout of this MMP Central Level
* Empowered Committee for overall guidance and decision on policy matters * Central Project e-Mission Team (CPeMT) will have the overall responsibility of project design and development State Level
* State Apex Committee for overall approvals and decision on policy matters at the State Level * State Project e-Mission Team (State PeMT) will have the overall project leadership and overseeing Project implementation and Monitoring at the State level * State e-Mission Team (SeMT) will support State Project e-Mission Team in project implementation
SERVICES :-
* Social welfare scheme.
* Revenue court services.
Commercial Taxes
The administration of the commercial taxes like VAT, CST etc. involves handling of a large number of dealers, who act on behalf of the State Departments to collect tax from consumers and deposit it in the State treasury. The Commercial Taxes Department of every State registers the dealers and issues registration certificates. The department fixes the periodicity of the returns to be filed by the dealers of the State. The department adds to the revenue of the State by collecting tax through challans and Net Payments. The Department is responsible for assessments, Tax Refunds, Form Issuance (eg. C form), Tax accounting, Recovery and Appeals. This MMP envisions creation of a modern indirect tax administration environment across the States, supported by a suitably enabling Information Technology (IT) infrastructure that is conducive to investment, economic growth and free flow of goods and services within a common market of India. Objectives
* Reduced official-dealer interface, reduced response time, faster service delivery, reduced transaction cost, increased transparency and increased accountability. * Provide online application for registration, its quick processing including electronic submission of query, if needed, submission of online response by dealers and its receipt by the system and facility for tracking the status of the application over web * Provide online filing of refund application, it's processing including electronic submission of query, if needed, submission of online response by dealers, its receipt by system, facility for tracking the status Governance
The project aims to change the face of CT administration by providing a host of services both to the dealers and the CT administrators and improving current processes. A Project Empowered Committee (PEC) has been set up to consider and approve individual projects submitted by the States/UTs. Additionally, a Project Monitoring Unit (PMU) has been created in the Department of Revenue monitor the progress of the Sanctioned projects on quarterly basis. The PMU would undertake field visits as and when required. States/UTs will be expected to set up Project e-Mission Team (PeMT) as per NeGP norms to guide the implementation of the project and to take all steps required to successfully execute the project activities in most effective manner. services
* Online filing of VAT, CST and Profession Tax Returns.
* Online payment of Commercial Taxes including Profession Tax. * Online application for the issue of CST related Declaration Forms/ Certificates. * Self-creation of User-id and Password for accessing e-services.
Related Topics