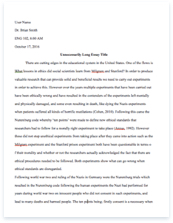 The whole doc is available only for registered users
OPEN DOC
A limited time offer! Get a custom sample essay written according to your requirements urgent 3h delivery guaranteed
Order Now
1. Question 1 – Overview of E-Commerce in South Africa 3 – 5
2. Question 2 – Issues in Customer Care and services of 6 – 9 E-Commerce
3. Question 3 – The attractions and detractions of the use 9 – 13
4. Question 4 – The Electronic Data Interchange (EDI) 14 – 17 transaction steps in E-Commerce
5. Bibliography18
Question 1
In a short essay, discuss the overview of E-Commerce in South Africa. Introduction
What is E-Commerce? Electronic commerce or e-commerce is the part of e-business that deals with the buying and selling of goods and services electronically with computerized business transactions using the Internet, networks, and other digital technologies. It refers to the emerging market for conducting business transaction across the web. Though still in its earliest stages, most industry analysts project steady growth for e-commerce over the next several decades. Many futurists envision a day when the majority of all buying and selling is consummated across the web. In the past, trading typically took place face-to-face between parties. Over the centuries and decades, trading has continued to become more sophisticated.
At this time, a large percentage of transactions are no longer done face-to-face, but are conducted over a telephone or via mail, with the exchange of new Plastic money. E-Commerce has presented a golden opportunity for thousands of companies scattered across the globe to better coordinate their worldwide operations, to slash certain operation costs, to market their goods and services to millions, if not billions, of new customers and generally, to become more efficient, more competitive, and more profitable. E-commerce allowed for a feasible method for companies to expand their operations into international markets. E-Commerce in South Africa
There is significant growth of E-Commerce in South Africa as more and more companies trim costs and improve customer relationships. Large institutions like financial houses, mining industries, chemical and manufacturing business conduct business globally and the need to keep up wit the demands of global customers increases. In light of this, the need for E-Commerce also increases. Procurement marketplaces continue to grow, enabling vendor sourcing, order and transaction processing and system integration.
The leading e-commerce business in South Africa in 2005 was the online sale of airline tickets (valued at R1.8bn). Kalahari.net, Digit Mall and websites of retailers like Pick n Pay, also provide online ordering services.
Another prevalent form of e-commerce in South Africa is the use of online banking. Banks such as Standard Bank, ABSA, Nedbank and FNB provide comprehensive business and personal on-line banking services. This includes account holders being able to review their accounts, transfer monies, pay accounts and various other cash and portfolio-management capabilities.
Government electronic transacting also appears to be gathering momentum. Comprehensive, up-to-date content is readily available online from state and local governments. E filing allows taxpayers to conduct on-line tax-filing and facilitate transactions such as payments for value-added tax, unemployment insurance, diesel refunds, provisional income tax, skills development levies and PAYE. This system is used by over 2.5 million individuals, companies, vendors and employers who submit more than 7.5 million returns a year.
In South Africa, there are 13 metropolitan areas that have facilities for online payment of traffic fines. Defaulters can pay directly online or use kiosks at large retail chains around the country. While the scope of South Africa's general internet access and online activity admittedly isn't quite comparable to that of the US, Europe or Asia, one would be hard pressed to deny that our e-commerce industry is growing in leaps and bounds. With stringent privacy policies and internet security systems settling into place, people are vastly more receptive to the idea of online shopping, and if latest statistics and figures are anything to go by, South Africa is making up for lost time. The latest MasterCard Worldwide survey on online shopping revealed that 51% of South Africans with internet access are shopping online. The report showed that 50% are searching for deals on CD's and DVD's and 48% are using credit cards as their number one method of payment. Online retailers remain optimistic about revenue growth and this is further supported by the fact that even 2 years ago in 2009 e-commerce sites such as Kalahari.net saw their revenues increase between 20-25% compared to the previous year. As far as payment options are concerned, South Africans are still relatively limited.
PayPal partnered with FNB and launched in South Africa mid-2010, enabling us to sell to PayPal's massive global customer base. Although this is undoubtedly a significant step forward for SA merchants, users are still unable to accept South African Rand payments. What it does allow is for money to be transferred to qualifying FNB accounts, where it is then converted into Rands. So while we can target an international market and offer PayPal as a payment option, it's not yet possible locally. Therefore, credit card and EFT remain the main options of payment methods in South Africa. Interest in our budding e-commerce industry has caught the eye of New York-based hedge fund Tiger Global Management LCC which it turns out has been quietly buying up some of our major e-commerce sites over the past few years. The international company holds a stake in auction site Bid or Buy, job portal site jobs.co.za and online payment fulfilment site PayFast. Its impressive portfolio also includes travelling site SafariNow, SA's largest online property portal Private Property and online shopping site Take2.
Clearly they've done their homework and are well aware of the industry potential in South Africa. Even Groupon finally landed on African soil, when it bought out Twanl boogoo, our own home-grown version of the daily deals site. South Africa has, over the years, gradually moved towards providing an enabling environment for e-commerce to take place. Regulation such as the Electronic Communications and Transactions (ECT) Act of 2002, which aims to facilitate e-commerce by creating legal certainty and promoting trust and confidence in the electronic landscape, and the recently passed Consumer Protection Act (CPA) of 2010, has provided increased security and peace of mind for consumers which has allowed for more online trade to take place. In a bid to uplift e-commerce in South Africa, Jump Shopping, the country's leading price comparison website, launched the E-Commerce Awards in 2005. The recognition that these awards offer is hugely prestigious and in 2010 three well-respected websites namely Take2, Private Property and Yuppiechef were clear winners across the various categories. At present however, although e-commerce is steadily expanding, there are still restrictions in South Africa that are preventing it from reaching its full potential. These are mainly rooted in technology issues such as insufficient bandwidth, but also the fact that basic internet access across much of South Africa remains sorely inadequate. It's clear that South Africa is showing positive increases in the number of people who are engaging in online shopping coupled with progressive developments in terms of e-commerce technology. The potential for growth in this industry is still huge and we eagerly anticipate more growth and opportunities for e-commerce in 2012 and beyond.
Diagram showing E-Commerce in South Africa for 2011
Question 2
Discuss the issues in Customer Care and services of E-Commerce "Think about this… Right now, a whole generation of young customers in the United States has been brought up to take computers for granted. Pointing with a mouse is no more mysterious to them than hitting the "on" button on the television is to their parents." –Andrew S. Grove E-Commerce is here to stay! In order to survive in the twenty-first century, businesses must embrace the use of the World Wide Web. The Web can provide products, services or information directly to the end user or to the creator of a product that will ultimately be used by the consumer. The Internet is no longer a novelty or luxury. The web has become a vital, intricate and necessary tool for businesses. The Internet is open 24 hours a day, seven days a week. The consumer can purchase a product at any time and then have it delivered directly to them. Customers can now purchase their groceries, buy stock, apply for a loan, establish their horoscope, research a new home, plan a vacation or buy a car all without speaking to another person or leaving their desk. A web site creates an image for a business much like a store. When the web site is easy to manoeuvre and responsive, the customer is more likely to return. In customer care and services of E-Commerce, it is important to take note of the following points:- 1. Make the site easy to use
It is very frustrating when the customer has to scroll from left to right to read a web page. All the information needs to be visible on the screen at one time. Additionally, keep all of the web page link buttons available on each page. That way the customer can move easily from page to page without returning to the home page each time. 2. Focus on the customer
Identify your end customer. Establish what information they need to do business with you. Decide what the easiest way is for the customer to obtain this information. To really establish if your organization is focused on the customer, enter your web site as a customer and see if it is easy to place an order or obtain information about your product. 3. Make a real person easily available
Always have your toll free number and customer service representative available to assist the client. If the customer has a question and they are unable to get it answered, you may lose out on a very important order. 4. Make it easy to order
How many ways can you list your item for sale; by manufacturer, product name, or interest area? You can find a book on Amazon.com by topic, title, or author. When someone places an order, ask for the minimum amount of information regarding the order on a secure site. If you are conducting a survey and want additional information, then place that at the conclusion of the order and to give them the option of providing you with additional information. Do not make the customer fill out unnecessary forms to help you make more money. A free gift might also be offered if you request their response to a survey.
5. Keep your web site current
Update your site regularly. As products become available, add them immediately. If there is a change in company policies that affect the customer, provide that information on the site. If the product is not available, be honest and provide that information. 6. Follow up on all orders
Notify the customer immediately that their order has been received. You can confirm their order with an automated e-mail that indicates an order tracking number. The e-mail needs to also indicate when the item will be shipped and the anticipated arrival date. Remember, much like a store can provide a positive experience for the customer, your goal for your web site is to do the same. You can do this by communicating, confirming the order, and providing shipping information responses to all e-mail inquiries. 7. Keep the customer informed
Some organizations provide e-mails every step of the way. Usually, the business informs the customer that the order has been received. A second notice arrives when the order has been shipped and then, finally, they ask if I am satisfied with the order once it has arrived. 8. Provide an accurate representation of the product or service There is nothing worse than reviewing an item on the Internet and then discovering when it arrives, that it was not what you ordered. Make sure product descriptions are accurate and complete. If customers find they must return orders on a regular basis, they will soon stop doing business with that company. 9. Create a positive experience
Traditional businesses depend on the customer having a positive experience in their store. They create an ambiance that encourages the customer to browse and buy. The positive experience begins with the search engine process. Web sites that are easy to find, view, manoeuvre through and order from are in demand and will succeed. 10. Make your customers feel special
Customize your service for each customer. If you notice the customer is interested in a particular line of products or manufacturer, notify them when you have new products in stock that you may think they would find of interest. Amazon books notify customers of new releases by authors of their preference. Companies can also ask the customer if there is information they would like notification on. This allows them to indicate products or services they may be personally interested in. 11. Indicate your terms and conditions up front
Make sure that your terms, conditions and returns policies are posted on your website in the event of a customer wanting to return an item or exchange an item. E-Commerce service in relation to International customers
One of our key objectives of E-Commerce is to help serve international customers well so that they can turn them into repeat international customers. This includes post-sale and fulfilment support. One has to empower the customer care team with rich, web-based customer-service tools that provide complete transparency, enabling them to track packages, answer order-related questions, and ensure that your international customers are just as satisfied as domestic ones. These tools can be used to provide: Status tracking
Information on the total cost in the local currency
The ability to authorize returns or no-charge replacements
If the customer needs to return an item, you must be able to manage refunds in-currency at the same exchange rate as the original order (regardless of how much time has elapsed), inclusive of all duties and taxes originally applied, while also managing the entire reverse logistics process. Refunds to the customer in his/her local currency as soon as their return is received is of great importance to the customer. If the company wants to be a leading expert in international ecommerce, then it has to regularly look into challenges concerning:- Back orders
Cancellations
Post-order buyer requests
Post-order buyer claims
Service gestures
Returns
Customer Service Team
Companies need to make sure that they have have developed and instilled processes for their customer service team to respond, interact, and help close the sale on customer inquiries. Companies need to keep reading to learn a few top customer service tips to help increase sales, customer retention, and repeat purchases. Whether by email, phone, or live chat, the Customer Service team should be well acquainted with the sales cycle and the company service methodology. In every customer question, comment, praise, or disappointment, you have the ability to turn it into a positive experience. Let's take a look to a leader in customer service culture online: Zappos.com. In a study commissioned by Stella Service, Zappos received a customer service rating score of 88 out of 100, which was the highest score in the study. This study benchmarked over 300 customer service features, metrics, and policies for each site. Although the study was of a very small segment of consumers (304) Zappos demonstrates its customer service values, quite effectively. Zappos executives have always emphasized that they tried to win customers' loyalty through great customer service, and not by trying to sell shoes at the lowest prices on the web. This great customer service is what propelled them to a $1 billion dollar year company in 2008, then a $847 million buyout by Amazon in 2009. Once a company has established a set of guidelines and values for their employees to work by, incorporate these into the following customer service areas: 1) Email correspondence
Every opportunity to communicate with a customer is an opportunity to make a positive impression, another sale, or right a wrong. Customer service teams must make sure that they are crafting emails that are grammatically correct, sales orientated, and connect to the customer. 2) Out of stock notifications
When an email is sent to a customer to notify them the product they ordered is out of stock, try these different tactics: 1. Introduce or recommend a
different/similar product than the one ordered. As experts in what you are selling, you should be able to make this recommendation. 2. Offer a gift certificate, or a promotion code for the customer's next order for their inconvenience (this was your mistake, not theirs!) 3. Post your customer service representatives name, email, and phone number within the reply. 4. Let them know when it will be back in stock and if they want to wait. 3) About Us Page
Unless you are Amazon.com, most first-time visitors aren't going to know who you are. For many ecommerce websites, the About Us page is one of the top visited destinations. Include the following items in your About Us page to leave a good impression! A brief background on your company, staff, and business values. Explain how it was started, some of your key staffers, and the practices your business lives by. The goal is to instill credibility and trust with the customer. Pictures, and/or videos of your retail location, storefront, or premises. This helps to establish a true business from a fly-by-night operation/home office operation. Let's face it-if you have a storefront, you are probably paying a pretty penny for it; why not show it? Map-if you accept retail customers at your store, place a Google Map on your About Us page with directions to get there. You can also configure the map to show a "pinpoint" with your company information on it from Google. Customer service hours, address, phone, and email. Make it easy for people to contact you, and you will build better credibility than those that hide their contact information. Web sites can reduce organizational costs and generate greater profit by reaching a wider audience. A web site is minimal by comparison to the millions it can cost to create catalogues and distribute them. Small companies can compete with major corporations. Businesses that sell specialty items or services can be located by a greater customer base through use of the numerous search engines. The World Wide Web has revolutionized business, much like the train did in the 1800s and the automobile did in the 1900s. Businesses that are unable to provide a positive experience while providing a valuable product with exceptional customer service on the Web will be unable to keep up with their competition and survive in the future.
Question 3
Discuss the attractions and detractions of the use of E-Commerce Introduction
Online shopping has made life infinitely easier and there are clear benefits to both the consumer and company. For the consumers, it's easy to use, highly convenient and saves time. For the company, it simplifies entire processes; the quality of the data gathered from an e-commerce site is incredibly valuable especially in terms of creating highly targeted campaigns; it streamlines and automates the backend business process and it minimises supply chain inefficiencies. Information commerce, that is, transacting e-products, has many benefits because there is no need for delivery of tangible objects, and the cost of predicting information versus cost of inventory is relatively small. Electronic information can be delivered cheaply because there is no need for packing, trucks, warehouses; subscribers simply pay the cost to access the market. Currently, the largest cost components of merchandise are not the costs of raw goods but of the purchasing, shipping, receiving, payment, and inventory processes. The electronic commerce transactional models vary between proposed offerings, each having a different level of attraction or detraction depending on the industry and level of acceptable risk. As the venue by which people conduct transactions and the media of money changes, so does the financial risk. It's certainly not that eCommerce itself is without benefits. In fact, it's often chosen over traditional retail for three main factors: range, price and convenience. No need for a local store means that the customer can browse a wider range of products, benefit from no rental or staff costs inflating the pricing, and all without the time cost of traveling to the store itself. The greatest and the most important advantage of e-commerce, is that it enables a business concern or individual to reach the global market. It caters to the demands of both the national and the international market, as your business activities are no longer restricted by geographical boundaries. With the help of electronic commerce, even small enterprises can access the global market for selling and purchasing products and services. Even time restrictions are nonexistent while conducting businesses, as e-commerce empowers one to execute business transactions 24 hours a day and even on holidays and weekends. This in turn significantly increases sales
and profit.
Electronic commerce gives the customers the opportunity to look for cheaper and quality products. With the help of e-commerce, consumers can easily research on a specific product and sometimes even find out the original manufacturer to purchase a product at a much cheaper price than that charged by the wholesaler. Online commerce also offers buyers a wider range of products and services to choose from, as opposed to conventional shopping, without the hassles of lugging around heavy shopping bags and getting stuck in messy traffic jams, which turns out to be more convenient and time-saving. Besides these, people also come across reviews posted by other customers, about the products purchased from a particular e-commerce site, which can help make purchasing decisions.
For business concerns, e-commerce significantly cuts down the cost associated with marketing, customer care, processing, information storage and inventory management. It reduces the time period involved with business process re-engineering, customization of products to meet the demand of particular customers, increasing productivity and customer care service. Electronic commerce reduces the burden of infrastructure to conduct businesses like physical store setups and thereby raises the amount of funds available for profitable investment. It also enables efficient customer care service by collecting and managing information related to customer behaviour, which in turn helps develop and adopt an efficient marketing and promotional strategy.
Electronic commerce is also characterized by some technological and inherent limitations which has restricted the number of people using this revolutionary system. One important disadvantage of e-commerce is that the Internet has still not touched the lives of a great number of people, either due to the lack of knowledge or trust. A large number of people do not use the Internet for any kind of financial transaction. Some people simply refuse to trust the authenticity of completely impersonal business transactions, as in the case of e-commerce. Many people have reservations regarding the requirement to disclose personal and private information for security concerns. Many times, the legitimacy and authenticity of different
e-commerce sites have also been questioned.
Another limitation of e-commerce is that it is not suitable for perishable commodities like food items. People prefer to shop in the conventional way than to use e-commerce for purchasing food products and objects that need to be felt and touched before actually making the purchase. So e-commerce is not suitable for such business sectors. The time period required for delivering physical products can also be quite significant in case of e-commerce. A lot of phone calls and e-mails may be required till you get your desired products. However, returning the product and getting a refund can be even more troublesome and time-consuming than purchasing, in case you are not satisfied with a particular product.
Thus, on evaluating the various pros and cons of electronic commerce, we can say that the advantages of e-commerce have the potential to outweigh the disadvantages. A proper strategy to address the technical issues and to build up customers' trust in the system can change the present scenario and help e-commerce adapt to the changing needs of the world.
ATTRACTIONS TO THE USE OF E-COMMERCE
Can shop at any time
Browse without salesperson hassle
Saves time
Sometimes prices are lower
Larger selection
Quick delivery to home
Works for people who don't like shopping in stores
Faster buying/selling procedure, as well as easy to find products. Buying/selling 24/7.
More reach to customers, there is no theoretical geographic limitations. Low operational costs and better quality of services.
No need of physical company set-ups.
Easy to start and manage a business.
Customers can easily select products from different providers without moving
around physically. Advantages Of E-commerce
Lower Cost – Doing e-business is cost effective; it reduces logistical problems and puts a small business on a par with giants such as Amazon.com or General Motors. Economy – Unlike the brick–and–mortar environment, in e–commerce there is no physical store space, insurance, or infrastructure investment. All you need is an idea, a unique product, and a well–designed web storefront to reach your customers, plus a partner to do fulfillment. This makes e–commerce a lot more economical. Higher Margins – E–commerce means higher margins. Along with higher margins, businesses can gain more control and flexibility and are able to save time when manual transactions are done eletronically. Better Customer Service – E–commerce means better and quicker customer service. Online customer service makes customers happier. Instead of calling your company on the phone, the web merchant gives customers direct to their personal account online. This saves time and money. For companies that do business with other companies, adding customer service online is a competitive advantage. The overnight package delivery service, where tracking numbers allow customers to check the whereabouts of a package online, is one good example. Quick Comparison Shopping – E–commerce helps consumers to comparison shop. Automated online shopping assistants called hopbots scour online stores and find deals on everything from apples to printer ribbons. Productivity Gains – Weaving the web throughout an organisation menas improved productivity. For example IBM incorporated the web into every corner of the firm – products, marketing, and practices. The company figured it would save $750 million by letting customers find answers to technical questions via its website. The total cost savings in 1999 alone was close to $1 billion. Teamwork – E–mail is one example of how people collaborate to exchange information and work on solutions. It has transformed the way organisations interact with suppliers, vendors, business partners, and customers. More interactions means better results. Knowledge Markets – E–commerce helps create knowledge markets. Small groups inside big firms can be funded with seed money to develop new ideas. For example, DaimlerChrysler has created small teams to look for new trends and products. A Silicon Valley team is doing consumer research on electric cars and advising car designers. Information Sharing, Convenience, And Control – Eletronic marketplaces improve information sharing between
merchants and customers and promote quick, just–in–time deliveries. Convenience for the consumer is a major driver for changes in various industries. Customers and merchants save money; are online 24 hours a day, 7 days a week; experience no traffic jams, no crowds, and do not have to carry heavy shopping bags.
DETRACTIONS TO THE USE OF E-COMMERCE
Took too long to receive product
Merchandise received was not as represented
Problem with customer service department
Product sent was incorrect in size/quantity
Problem with return
Any one, good or bad, can easily start a business. And there are many bad sites which eat up customers' money. There is no guarantee of product quality.
Mechanical failures can cause unpredictable effects on the total processes. As there is minimum chance of direct customer to company interactions, customer loyalty is always on a check. There are many hackers who look for opportunities, and thus an ecommerce site, service, payment gateways, all are always prone to attack. Disadvantages Of E–commerce
Security – Security continues to be a problem for online businesses. Customers have to feel confident about the integrity of the payment process before they commit to the purchase. System And Data Integrity – Data protection and the integrity of the system that handles the data are serious concerns. Computer viruses are rampant, with new viruses discovered every day. Viruses cause unnecessary delays, file backups, storage problems, and other similar difficulties. The danger of hackers accessing files and corrupting accounts adds more stress to an already complex operation. System Scalability – A business develops an interactive interface with customers via a website. After a while, statistical analysis determines whether visitors to the site are one–time or recurring customers. If the company expects 2 million customers and 6 million show up, website performance is bound to experience degradation, slowdown, and eventually loss of customers.
To stop this problem from happening, a website must be scalable, or upgradable on a regular basis. E–commerce Is Not Free – So far, success stories in e–commerce have forced large business with deep pockets and good funding. According to a report, small retailers that go head–to–head with e–commerce giants are fighting losing battle. As in the brick–and–mortar environment, they simply cannot compete on price or product offering. Brand loyalty is related to this issue, which is supposed to be less important for online firms. Brands are expected to lower search costs, build trust, and communicate quality. A search engine can come up with the best music deals, for example, yet consumers continue to flock to trusted entities such as HMV. Consumer Search Is Not Efficient or Cost–effective – On the surface, the electronic marketplace seems to be a perfect market, where worldwide sellers and buyers share and trade without intermediaries. However, a closer look indicates that new types of intermediaries are essential to e–commerce. They include electronic malls that guarantee legitimacy of transactions. All these intermediaries add to transaction costs. Customer Relations Problems – Not many businesses realise that even e–business cannot survive over the long term without loyal customers. Products People won't buy online – Imagine a website called furniture.com or living.com, where venture capitalists are investing millions in selling home furnishings online. In the case of a sofa, you would want to sit on it, feel the texture of the fabric etc. Beside the sofa test, online furniture sotres face costly returns which makes the product harder to sell online. Corporate Vulnerability – The availability of product details, catalogs, and other information about a business through its website makes it vulnerable to access by the competition. The idea of extracting business intelligence from the website is called web framing. High Risk Of Internet Start–up – Many stories unfolded in 1999 about successful executives in established firms leaving for Internet start–ups, only to find out that their get–rich dream with a dot.com was just that – a dream.
Computer crime – Computer crime includes traditional criminal acts committed with a computers, as well as new offences that lack any parallels with non-computer crimes. Since the Internet is not limited by geography, crimes committed in cyberspace can easily achieve global dimensions. Systems can
be accessed from anywhere in the world, and locating perpetrators is difficult. Many computer fraud and embezzlement schemes target in financial network. Organized groups can utilize information technology to evade identification and carry out drug trafficking and money laundering on a global scale. Question of jurisdiction and apprehension become much more complicated in international cyberspace. Many multi companies now a day are facing these serious problems and because of this computer crimes have become one of the challenge that emphasis on the ability of companies to protects and security the system that they use in the companies nowadays.
Question 4
Discuss the Electronic Data Interchange (EDI) transaction steps in E-Commerce
What is Electronic Data Interchange (EDI)?
Electronic Data Interchange (EDI) is the electronic interchange of business information using a standardized format. In other words, EDI is a process which allows one company to send information to another company electronically rather than with paper. Business entities which conduct business electronically are called trading partners. Many business documents can be exchanged using EDI, but the two most common are purchase orders and invoices. At a minimum, EDI replaces the mail preparation and handling associated with traditional business communication. However, the real power of EDI is that it standardizes the information communication communicated in business documents, which makes possible a "paperless" exchange. The traditional invoice illustrates what this can mean. Most companies create invoices using a computer system, print a paper copy of the invoice and mail it to their customers. Upon receipt the customer frequently marks up the invoice and enters it into its own computer system. The entire process is nothing more than the transfer of information from the seller's computer to the customer's computer. EDI makes it possible to minimize or even eliminate the manual steps involved in this transfer. The process improvements that EDI offers are significant and can be dramatic. For example, consider the difference between the traditional paper purchase order and its electronic counterpart: A Traditional Document Exchange of a
Purchase Order
Buyer makes a buying decision, creates the purchase order and prints it. Buyer mails the purchase order to the supplier.
Supplier receives the purchase order and enters it into the order entry system. Buyer calls supplier to determine if purchase order has been received, or supplier mails buyer an acknowledgment of the order. This process normally takes between three and five days!
An EDI Document Exchange of a Purchase Order
Buyer makes a buying decision, creates the purchase order but does not print it. EDI software creates an electronic version of the purchase order and transmits it automatically to the supplier. Supplier's order entry system receives the purchase order and updates the system immediately on receipt. Supplier's order entry system creates an acknowledgment and transmits it back to confirm receipt. This process normally occurs overnight and can take less than an hour!
EDI is defined as the transmission, in a standard syntax, of unambiguous information of business or strategic significance between computers of independent organisations. It is the interchange of standard formatted data between computer application systems of trading partners with minimal manual intervention. It can also be defined as the electronic transfer, from computer to computer, of commercial and administrative data using an agreed standard to structure an EDI message.
Why EDI?
EDI allows a company to be more competitive in today's business environment. EDI Saves Time
Sending an electronic message across the country or around the world requires only seconds or minutes rather than days. Once the message is received, information is available for use immediately without costly and time-consuming hand preparation. EDI improves accuracy. Every time information is copied from one place to another, there is opportunity for error. Electronic transfer eliminates the need for copying information from
one paper document to another, or for re-keying it into a computerized business application. Once the information is entered correctly, there is no additional opportunity for error since it is electronically entered into all other applications without further human intervention. EDI Reduces Cost
Overhead costs are reduced by eliminating or reducing human handling in such areas as: Mailroom sorting and circulation.
Repeated keying of information.
Manual reconciliation of different documents (purchase orders, receiving notices, invoices, etc.) Document mailing, telephoning or faxing of information.
Document processing costs are reduced with savings in areas such as: Reduced postage and handling costs.
Reduced costs for printing forms.
Reduced costs for sorting, distributing, filing and storage of documents.
Inventory carrying costs are reduced through lowered inventory levels achieved by: Reducing order processing and delivery cycle time.
Reducing uncertainty in order cycle time.
Other costs may be reduced, such as:
Transportation costs, particularly premium freight charges. Error costs, which may be as much as five times the cost of processing the document correctly in the first place. EDI Improves Customer Service
As information is available on a "real time" basis, and is more accurate; concerns and questions of customers can be addressed more effectively. EDI Strengthens Supplier Relationships
Cooperation and coordination required to implement EDI tends to build trust between trading partners. The sharing of information which results from EDI strengthens the ties between partners and encourages stronger levels of commitment. EDI Can Increase Sales
Improved responsiveness to customer concerns which EDI makes possible can
lead to increased sales. Who Can Use EDI? Today EDI is being used across all industries, business functions and levels of economic activity. EDI transactions have been built to support all areas of business. As a result, EDI can be implemented by nearly any business entity: customers
suppliers
carriers, and
Government and financial institutions.
The Basic Steps of EDI
The process of sending an electronic document requires a series of steps on the part of both the sending and receiving partners. The EDI transaction steps – the EDI transaction for a purchase, shipment and payment normally follows the following steps:-
Step 1:- Buyer's computer sends Purchase Order to the Seller's computer Step 2:- Seller's Computer sends Purchase Order Confirmation to the Buyer's Computer Step 3:- Seller's Computer sends booking request to transport company's computer Step 4:- Transport Company's computer sends Booking confirmation to seller's computer Step 5:- Seller's computer sends advance ship notice to buyer's computer Step 6:- Transport Computer sends Status to seller's computer Step 7:- Buyer's computer sends Receipt Advice to seller's computer Step 8:- Seller's computer sends Invoice to Buyer's computer Step 9:- Buyer's computer sends payment to Seller's computer Steps the Sender Must Take
Document preparation
Information necessary to produce a business document (purchase order, invoice, etc.) is collected in an electronic file. Outbound translation
The electronic file is converted by the sender's translation software into the standard format (following ASC X12 standards and Rail Industry Guidelines). Outbound communication
The sender's computer connects to a VAN; upon successful receipt, the VAN processes and routes the transaction to the electronic mailbox of the receiver. Steps the Receiver Must Take
Inbound communication
The receiver's computer connects with the VAN and receives any files waiting in its electronic "in" box. Inbound translation
The receiver's translation software "maps" or translates the electronic file from the ASC X12 standard message format into a format that the receiver's internal system can understand. Document processing
The receiver's internal document processing system takes over and the newly received document is handled according to normal internal procedures.
EDI example
Here is an example of how the electronic data interchange process works. A buyer prepares an order in his or her purchasing system and has it approved. Next, the EDI order is translated into an EDI document format called an 850 purchase order. The EDI 850 purchase order is then securely transmitted to the supplier either via the internet or through a VAN (Value Added Network). If the purchase order is sent using a VAN, then the buyer's VAN interconnects with the supplier's VAN. The VANs make sure that EDI transactions are sent securely and reliably. The supplier's VAN ensures that the supplier receives the order. The supplier's computer system then processes the order. In the case of CovalentWorks' clients, we provide VAN transportation and our servers provide all of the software and hardware required to process EDI documents. Only internet access and email are needed. Data security and control are maintained throughout the transmission process using passwords, user identification and encryption. Both the buyer's and the supplier's EDI applications edit and check the documents for accuracy.
Bibliography
1. Parag Diwan, Sunil Sharma, 2000. Electronic Commerce A Manager's Guide to E-Business. Excel Books, New Delhi
Websites
www.ecommercesa.co.za
www.limabean.co.za
www.rwrant.co.za
www.manjeetss.com
www.esalestrack.com
www.buzzle.com
www.uprr.com
www.fiftyone.com
www.soho.org
www.practicalecommerce.com
Related Topics