Do You Want to Online Artwork? Motion Designer Is the Best Job for You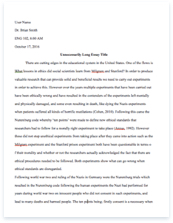 The whole doc is available only for registered users
A limited time offer! Get a custom sample essay written according to your requirements urgent 3h delivery guaranteed
Order Now
Do you want to make films or online artwork? Motion Designer is the best job for you. To be a motion designer you must be familiar with the basics of both animation and graphic design. I think it's a very cool job because you are doing what you like. You are making your imagination come to life. Motion designers use photoshop,flash, and many more tools and programs. Now that you know a little bit about motion designer lets get more in depth.
According to google it says motion designer earn about $56,580 per year. Eventually as you learn more and get more experience the pay will go up. Pay for this job rises steadily for more experienced workers, but goes down noticeably for the few employees with more than 20 years' experience. Also if you want to make more money the skills that increase pay is cinema 4d and video editing.
If you are not sure what a motion designer does or you want to go more depth here are a couple of things they do. Motion graphics designers, Also called motion designers, create artwork for the web, television or film. This could include movie clips, trailers, commercials, title sequences, and more. They use visual effects, animation and other cinematic techniques to bring life to their work. Summarized, they design graphics that are in motion. You might be thinking anybody can learn how to use computer programs like adobe illustrator and photoshop, but fundamentals are needed to make good looking work.
Don't be fooled to pursue this job it is not easy. One of the most important things you must know to become a motion designer is be skilled in animation and graphic design. Also getting a degree will help you but it is not necessary for the job. There are several other ways you can become a motion graphic designer. There are countless online videos and tutorials teaching you techniques to help better your skills and adding more to your arsenal. Following top animation blogs is also another way to expose yourself to new techniques and new trends .Also you have to get along with pears. You have to have sharp communication skills and collaborative skills.
So in conclusion that is all the information you need to know to be a motion designer. You need to be very skilled. You need to be very communicative if you are working with people. Also you have to be determined and confident. You can go in to it scared because someone does better work then you. You must work to become better then them because it won't come easy.
Related Topics